Digital art is taking an important place in this world. Everybody is trying to create something creative, and digital art is rapidly emerging in the field of Art. Moreover, people are trying to make a wonderland with different architectures and structures present in the world.
Zak Eazy is one of the famous digital art designers from 2019. He makes dream places and wonderlands by using his skills. He designed different pictures by jointly aligning different world places, including monuments and buildings, etc. He likes to create images. He added that people find their wonderlands in my designs.
He is a born artist. He was 10 when he started designing and turned their imagination into the picture. His pictures indicate his thoughts, feelings, emotions, etc., and people draw different conclusions from these pictures according to their thinking. His pictures are also inspired by nature, traveling, different cultures, and form what he explored.
1-
This picture shows an imaginary world. The bubble-like glass on the building above reflects the world in the bubble.
2-
This picture shows the free world for animals. The friendly and lovely environment that shows the love among animals. This picture looks so natural and peaceful. And promotes peace and harmony in the world.
3-
4-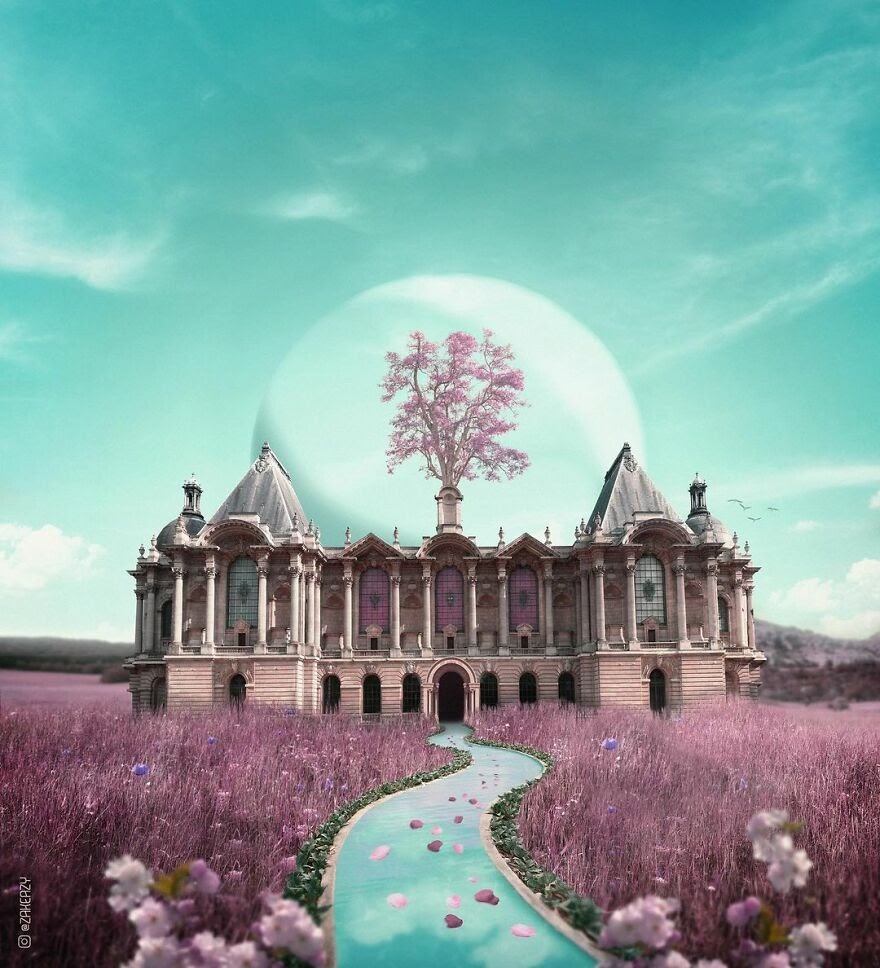 This picture shows a beautiful destination with a lot of flowers and a water stream. Everyone imagines a peaceful and calm place, and he makes that magical picture.
5-
Pisa tower is a really beautiful place. In this picture, butterflies present spring weather and the beautiful natural imagination of the presenter.
6-
Basketball seems boring to some people. But this beautiful imaginary picture makes it attractive. Beautiful white birds and blossom trees in the background show the imagination like basketball in heaven.
7-
This picture shows the building occupied by the octopus. And the rough sea. Which is looking tremendous and gives a marvelous view of the sea.
8-
9-
10-
11-
12-
This picture is showing the lovely giraffe couple hugging each other. Beautiful natural imagined scene – It gives the message of love to the world.
13-
14-
15-
16-
17-
18-
19-
20-
21-
22-
23-
24-
25-
26-
27-
28-
29-
30-
31-
32-
33-
34-
35-
36-
37-
38-
39-
40-
41-
42-
43-
44-
45-
46-
47-
48-
49-
50-
51-
52-
53-
54-
55-