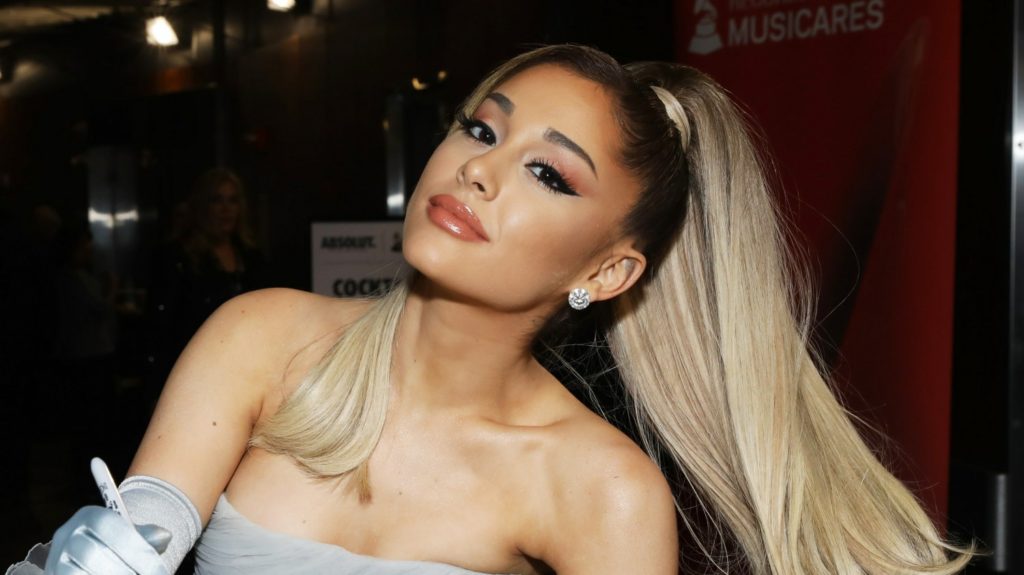 Who is Ariana Grande?
Ariana Grande is a famous American actress, and singer who is loved, and appreciated after the huge successes of her music albums. The biography you are going to read, profiles her childhood, early education, career, achievements, and personal life.
Some Amazing Facts About Her Passions In Her Teen Age
Ariana Grande has been making waves world over for her melodic voice and singing prowess. At a very young age, she started participating in plays and sang at public events, and progressively planned that she was going to do this all her life. Her first rendezvous with the world of entertainment was through the 'Broadway' musicals 'Beauty and the Beast' production, and 'The Wizard of Oz'.
She had also been a part of the ensemble of various television shows, but later she decided to devote all her attention mostly towards a singing career. She made her singing debut with the album 'Yours Truly', which shattered several records and ruled the 'Billboard Top 100' chart for more than a whole month. Millions of copies of this album were sold globally, and ultimately Ariana Grande went on to become a superstar. She made and released a few more albums later and all of them managed to garner her both critical, and commercial acclaim.
Hometown, Childhood & Early Education
Ariana Grande-Butera or only Ariana Grande was born on 26 June 1993 in Florida, United States. Her father Edward Butera ran a graphic design firm, while her mother Joan Grande was the CEO of 'Horse-McCann Communications. Before Ariana's birth, for some domestic reasons, her parents had to leave New York and to shift Florida, when her mother Joan was pregnant with her. She completed her primary education at 'North Broward Preparatory School', and 'Pine Crest School'.
How She Developed Her Interest In Singing, & Acting
Ariana Grande was very fond of singing and acting from a very young age. That's why she used to take part in tableaus and was an active member of the school drama society. She had even worked on two plays, known as 'The Wizard Of Oz', and 'Beauty And The Beast'. She did appear on national television at a very young age when she performed her song 'The Star-Spangled Banner'.
To chase her acting, and singing dreams, Ariana Grande moved to Los Angeles at the age of 13 with a desire to record her own R&B album. Unfortunately, the managers of record labels didn't give her complete credit for creating the album and didn't take her too seriously, as they thought her too young. Ariana got an opportunity to bag a supporting role in the musical '13' that was staged at the famous Broadway theatre. She was only thirteen when she discontinued her studies for a brief period to concentrate on her work.
Starting her Professional Career
Ariana Grande got a breakthrough in 2009 when she was chosen to star in the sitcom 'Victorious', which was aired by 'Nickelodeon'. She was playing the role of Cat Valentine in the play. Luckily the renowned actress Elizabeth Gillies was also a part of this sitcom's remarkable star cast. In 2010, Grande appeared in the musical 'Cuba Libre', produced by well-known American musician Desmond Child.
The album proved to be a great hit and gave her a new identity. The same year, Ariana Grande planned to take a break from her acting assignments and focused on polishing her singing skills in a more professional way. The next year, her song 'Give it Up' from the soundtrack of 'Victorious' was released, and hit the chartbuster.
Her melodious voice got the attention of Monte Lipman, a top executive of the label 'Republic Records', who was fascinated by her singing expertise, and prowess. Soon, Ariana Grande signed a contract with the label 'Public Records' in late 2011, and her first single 'Put your hearts up' was released worldwide.
Some of Ariana's Major Works
Though she has done several marvelous jobs, yet 'Yours Truly' is undoubtedly one of her best works and brought her a lot of fame. The album was sold worldwide with more than 500,000 copies. The album also helped her receive appreciation, and the reputation of being the 15th female artiste of all times in the USA, to rule the music charts with her debut album.
Personal Life & Legacy
Frank Grande is Ariana's stepbrother, who has been creating a significant impression for his dancing skills, and great acting. Although Ariana Grande has been a devotee of Christianity since her younger age, she is a loyal follower of Judaism too. Seemingly, Ariana has dated comedian Jai Brooks, and actor Graham Phillips in the past, but quite recently, she was involved with musician Big Sean, who collaborated with her on several musical projects.
Ariana Grande Movies
Zoolander 2 (2016)
Men in Black: International (2019)
Awards & Achievements
She has received many nominations, and awards including the following list.
People's Choice Awards
| | | |
| --- | --- | --- |
| 2014 | Favorite Breakout Artist | Winner |
Grammy Awards
| | | |
| --- | --- | --- |
| 2019 | Best Pop Vocal Album | Winner |
Net Worth, and Earnings Made by Ariana Grande
According to the Forbes Magazine, she has been ranked as the wealthiest country-music star as of in the year 2020. She is having a roughly estimated net worth $48 million as calculated in 1998.