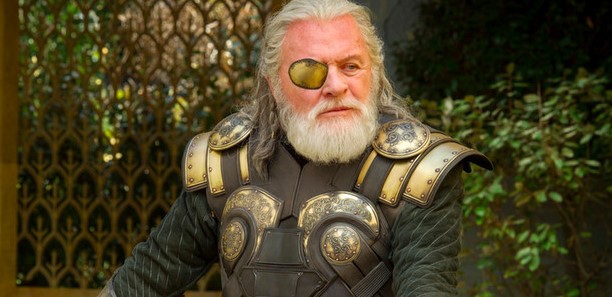 Who is Anthony Hopkins?
Anthony Hopkins, or in full Sir Philip Anthony Hopkins, is a well-known Welsh stage and film actor of burning intensity. He is often seen at his best when he plays characters on the fringes of insanity or pathetic misfits.
Anthony's Hometown, Parents, Childhood, and Schooling
Anthony was born on December 31, 1937, in Port Talbot, West Glamorgan, Wales, England. His father was a baker, and his mother Muriel Anne was a house wise. In his childhood, Hopkins was very close to his grandfather. Anthony Hopkins is the son of Richard Hopkins, a baker and his wife Muriel Anne. Growing up he was very close to his grandfather. He was a patient of dyslexic, and had great difficulties in learning, and reading.
He was not interested in his studies, but he showed a deep tendency toward painting and playing the piano. In 1949, his parents enrolled him to West Monmouth Boys School to teach him some discipline, and manners, yet he left the school after some months and continued his education at Cowbridge Grammar School.
Anthony's Acting Career
The fortune offered him a chance to see the Welsh actor Richard Burton, who made him realize his talent. Soon Anthony got admission at the Royal Welsh College of Music and Drama in Cardiff. Here he graduated in 1957. He had served in the British Army for two years and later he went to London where he attended The Royal Academy of Dramatic Art to sharpen his acting talent.
He started his acting career in 1960 when he got a chance to appear in the play 'Have a Cigarette'. The play was produced by the Palace Theatre, Swansea. In 1965, the renowned British actor Sir Laurence Olivier found out the potential of the young man and took him as an understudy at the Royal National Theatre.
He was enjoying a successful time at the theatre but soon got bored with the environment. He was planning to break into the world of film, and television and acted in the televised broadcast of the play 'A Flea in Her Ear' in 1967. In 1968, he made his film debut by starring in "The Lion in Winter" The movie was unexpectedly a blockbuster.
A Few Amazing Facts from His Life
He is a winner of Academy Award for the Best Actor in a Leading Role for the film 'The Silence of the Lambs'. In this movie, he had a little more than 16 minutes of screen time, yet it honored him with the prestigious award. Anthony was addicted to alcohol and has been rehabilitated from the addiction.
Anthony Hopkins is also a good musician, lyricist, and composer, but he is not well-known for having this feature. He has also been honored for having a wax replica in Madame Tussaud's Wax Museum in Amsterdam.
Some of Anthony's Incredible Works
He has critically been acclaimed for his role as the cold-blooded serial killer Hannibal Lecter in the multiple Academy award-winning film 'The Silence of the Lambs' (1991). His character in the movie will always be remembered as the number one film villain of all time.
The 'Shadowlands', that's another biographical movie released in 1993, in which he was appreciated for his poignant, and sensitive portrayal of the Oxford academic C.S.Lewis. 'Shadowlands Proved to be a blockbuster, and he was chosen as a winner of the BAFTA Award for Best Actor in a Leading Role.
Apart from people's choice, 'The World's Fastest Indian' (2005) is one of his personal favorites. In this movie, Anthony had portrayed the New Zealand speed bike racer, Burt Munro. It was also a biographical movie that earned him another award.
The Blockbuster Movie List of Anthony Hopkins
1. The Lion in Winter (1968)
2. The Elephant Man (1980)
3. The Silence of the Lambs (1991)
4. The Remains of the Day (1993)
5. The Edge (1997)
6. Meet Joe Black (1998)
7. The World's Fastest Indian (2005)
8. Fracture (2007)
Awards, Nominations, & Achievements
He is a winner of the Academy Award for Best Actor in a Leading Role for his role as Hannibal Lecter in 'The Silence of the Lambs' in 1991.
He was honored with 'The Cecil B. DeMille Award' in 2006 for his "outstanding contributions to the world of entertainment".
Among several other awards, he is also a winner of the three BAFTA Awards and two Emmy Awards.
Marital Status, and Personal life
Anthony was previously married to Petronella Barker in 1966. The marriage lasted for six years, and unfortunately, they got separated in 1972. The couple was blessed with a daughter, Abigail. Anthony Hopkins married Jennifer Lynton in 1973, and the marriage continued for almost 30 years before breaking up. They got a breakup in 2002. He is now married to Stella Arroyave whom he wed in 2003.
Anthony as an Active Philanthropist, and a Great Contributor to the Arts
Anthony has been involved with several charities and is also a member of Greenpeace Environmental Protection Group. One of the biggest tributes he has earned is to be honored as a Knight by Queen Elizabeth II in 1993. He was credited for this honor for his great contribution to the arts.
Net Worth, and Earnings Made By Anthony Hopkins
Аѕ оf Мау 2020, thе еѕtіmаtеd nеt wоrth оf Аnthоnу Норkіnѕ іѕ аррrохіmаtеlу more than $180 mіllіоn. Моѕt of hіѕ earnings come from hіѕ contribution tо thе еntеrtаіnmеnt іnduѕtrу.