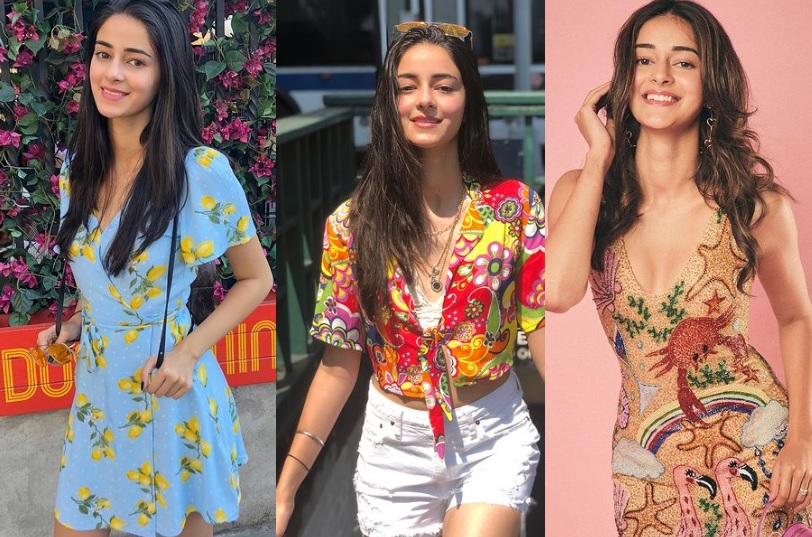 Ananya Panday is a fashion icon in youth these days. Even Her simple casual airport looks and gym outfits make roar in the media when paparazzi follow her around. As a star kid, she has taken no time to rise to fame. With her bubbly and carefree personality, she has stolen the hearts of many fans quickly. Unlike other young actresses who take a lot of time to make a mark on the industry, Ananya has made herself a credible name in no time. 
Ananya's Debut in Bollywood:
Anaya made a big entry into Bollywood with leading roles in movies. Her first movie "Student of the year 2" is a sequel to "student of the year." The movie was released under the name of director "Karan Johar". It is quite impossible to ignore the privileges she enjoys. It is worth mentioning that the prequel of the movie launched Alia Bhatt in Bollywood. Alia is now a successful actress. The same is the fate expected for Ananya. With her cute and charming looks, she can surely make her way to the top actresses in the film industry.
The second movie in which Ananya starred is Pati Patni Aur Who. Both the movies didn't impress a lot of critics but our fingers are crossed for the future of star kid.
Trolling and Ananya:
Due to her unique style and choices, Ananya is often trolled on the internet as well. Fans love to make memes on her and her expressions in particular situations. But instead of shying away from the memes, Ananya has accepted them wholeheartedly. In an interview with Kareena Kapoor, Ananya said that she knows all of her fashion choices will be made fun of on social media so she goes easy on herself.
Quite an impressive approach from the diva!
Instagram following:
Just like other youth actors and actresses, Ananya is very active on social media. She posts almost daily and shares stories every day. She enjoys the social media attention she gets. Ananya has over sixteen million followers on her Instagram making her one of the most followed Instagram actresses on the site. Her stardom and fame aren't going down any time soon. Her fans go crazy after her posts and recommendations. We can only hope better for the actresses' future social media ventures.
Ananya and her love for prints:
Everyone in Bollywood has a different style. If we had to describe Ananya's fashion sense in one word, we would say "Prints." The star kid adores prints. From animal prints to colorful spring prints, she knows how to rock everything.
Ananya wore this cute and colorful bikini dress on the last day of 2020. She welcomed 2021 with great hopes and fun.
For her Harper Bazaar shoot, Ananya chose a Louis Vuitton vest. The vest has a navy blue background and the brand's logo. She tied her hair into a tight bun and wore a simple black t-shirt underneath. The actress looks playful and funky with the expressions and hand gestures for the shoot.
This might be her favorite looks of ours. She is wearing a cool jacket from a famous brand with a collared plain shirt. The necklace makes her look quite edgy and youthful. The caption was "wannabee Kendal Jenner". We have to say that Ananya looks gorgeous and stunning just like the supermodel in the shoot.
Ananya's love for prints is quite visible from all of her wardrobe choices. She always picks the most eye-catching and unique prints that reflect her happy persona.