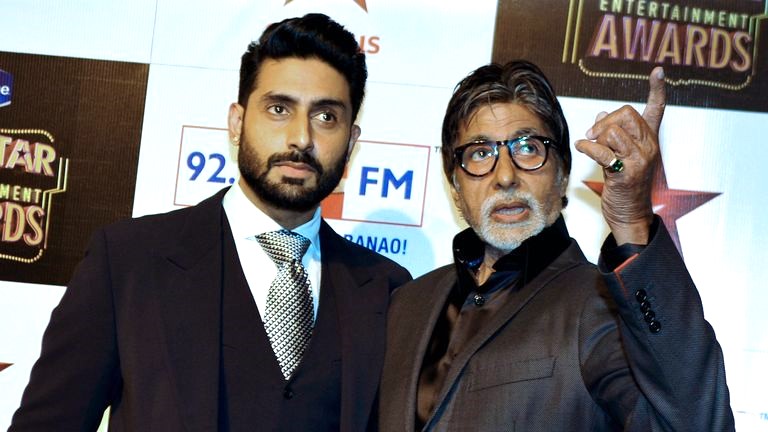 Amitabh Bachchan has been a shining star of the Bollywood film industry. His career is not only limited to the world of Bollywood but he also worked in Hollywood. He is now 77 years old after spending five decades of glamour in the world of action. He has also been the host of India's top-rated show" who wants to be the Millionaire?" OR translated as- "Kon Banay Ga Crore-Pati?
Achievements of Amitabh Bachchan!
He has acted in more than 180 films and shown his inner talent in many Bollywood classics. Some of these Bollywood Classics include "Deewar", "Silsala" and "Kabhie Khushi Kabhie Gham". He made his Hollywood debut in "The Great Gatsby" with Leonardo DiCaprio. He is respected as India's most revered actor.
Amitabh Bachchan appeared as a rising star in his first film in 1969. Starting from there, he has stunned the Bollywood's Silver Screen for about half a century, most of India's 70 years as an independent nation.
CNN-Report:
But according to a News Report from CNN-The Bollywood Superstar Amitabh Bachchan has tested Positive for Corona Virus and is been admitted to the Hospital.
Amitabh Bachchan has not got the severe stage of Covid-19 yet but suffering from mild symptoms. Not only Amitabh Bachchan but his son Abhishek Bachchan is also having the mild symptoms for Coronavirus and being hospitalized with his father. He and His father Amitabh Bachchan, both have confirmed their ailment in tweets on their official Twitter accounts.
Tweets from Amitabh Bachchan on his Official Twitter account!
The Great Bollywood actor-Sir Amitabh tweeted on Saturday, "I have tested CoviD positive… Shifted to Hospital.. hospital informing authorities.. family and staff have undergone tests, results are awaited. All the persons that have been in close proximity to me in the last 10 days are requested to please get themselves tested!"
On Sunday morning local time, Nanavati Hospital in Mumbai stated that "Bachchan was in a stable and satisfying condition with "mild symptoms". But still, he is in the isolation unit of the Hospital.
His son, Abhishek Bachchan is also suffering from CoviD-19 mild symptoms and tested positive for it. He is also with his father in the hospital and receiving the treatment.
Bachchan's Son has also tweeted on his official account! He stated consciously, "Earlier today both my dad Amitabh Bachchan and I had Positive test for Corona Virus. Both of us have mild symptoms and have been admitted to the hospital. We have informed that all the required authorities, our family and staff are all being tested. I request all the people to stay calm and not panic. Thank you!"
The situation of Covid-19 in India:
Bachchan has been one of 849,553 people of India infected with the Corona Virus. Only the countries of Brazil and the United States are having more confirmed cases than India. According to India's Ministry of Health and Family, Welfare-The numbers of active Covid-19 cases in India are 292,258 while 534,620 patients have been recovered. About 22,674 people have died from the notorious coronavirus. Besides all this situation, the situation has been becoming worse day by day.