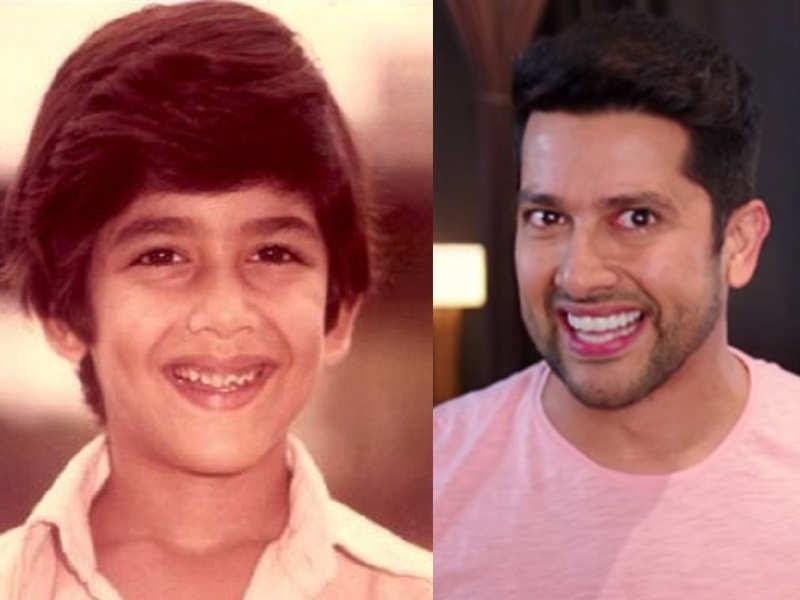 Aftab Shivdasani or more commonly known as "Faffy" in the Bollywood circuit, is a prominent actor, writer, and model. He has acted in over 50 films and shows and has also written and produced the film "Aao Wish Karein" which unfortunately proved to be an unsuccessful venture for him. He was once acclaimed to be one of the most talented actors of his generation. Besides being a prominent actor, he is an avid cricket fan and actively partakes in the Celebrity Cricket League.
Early Life And Career
Shivdasani was brought up in a middle-class family in the city of Mumbai and completed his education from St. Xaviers High School and attained his degree in Bachelors of Commerce from H.R College Mumbai. He is married to Nin Dusanj, a London based Punjabi. Shivdasani had been exposed to the modeling and acting business from a very young age and was selected as the "Farex baby," a renowned food brand at the time, at a tender age of just 2 years.
He only went on to act in several advertisements and movies from then on. He went on to make his Bollywood debut at the age of 9 through Mr. India, one of the most critically acclaimed films to date. As a child actor, he appeared on the big screen multiple times playing varied characters in movies like Awwal Number, Shahenshah, ChalBaaz, and Insaniyat. 
In 1999
However, his major break came in 1999 when he was cast alongside Urmila Matondkar in director Ram Gopal Verma's movie "Mast." Shivdasani was still 21 at that time, pursuing his bachelor's degree in college. In the years that followed, Aftab Shivdasani only grew and matured as an actor adorning his career by acting in movies several acclaimed movies alongside several renowned actors like Saif Ali Khan, Riteish Deshmukh, Twinkle Khanna and many more. During this period, he was praised by numerous critics for his craft of being able to act in varied roles.
However, not all projects were successful for him as many times his movies failed to make an impact at the box office. Aftab Shivdasani says in an interview with an esteemed journalist," for an actor if he or she believes in what he or she does and it does not work, and people reject it, that is when it hits you that your work is not being liked by people." Aftab Shivdasani further said that success had a massive impact on his lifestyle and especially at a very young age.
He says, "I felt like the king of the world. Being a 20-year-old and successful, it changed me. When income started flowing in, I bought a car and another car; then, I bought a home and another home. I became a spendthrift. I lost value for money. When new money comes into your life, you try to overstep."
Awards And Achievements
His career has been embedded with several awards and nominations, which only go onto reflect the quality of his work during his prominent years. For his debut movie "Mast," he won the Star Screen Award for Most Promising Newcomer – Male and Zee Cine Award for Best Debut Male. In 2002, successful followed, with him winning the Zee Cine Award for Best Actor in a Negative Role for his movie Kasoor.
Aftab Shivdasani was also nominated for the Screen Weekly Awards for Best Performance in a Negative Role, and the Filmfare Award for Best Performance in a Negative Role, however, failed to win both. 2005 saw him lift an award from a genre that he was previously very unfamiliar with as he was awarded the Bollywood Movie Award for the Best Comedian.
Aftab Shivdasani Movies/Recent Projects
Having been off the big screen for a while, Shivdasani was most recently seen in the movie Settlers, wherein he plays the role of a local cop pursuing an investigation. His movie "Aao Wish Karein" that released in 2009, wherein he acted as well as wrote and produced the film, faltered to impress at the box office as critics were not satisfied with the storyline and the casting of the movie. He has appeared in 6 full Bollywood films since, but some say he has lost the charm that he previously had as a youngster coming into the industry.
Aftab Shivdasani Net Worth
With an industrious career spanning over 40 years, he has accumulated a net worth of $8 million or Rs5.6 crore over the due course of time. He is a proud owner of a flat in the heart of the city of Mumbai and owns several luxurious cars.