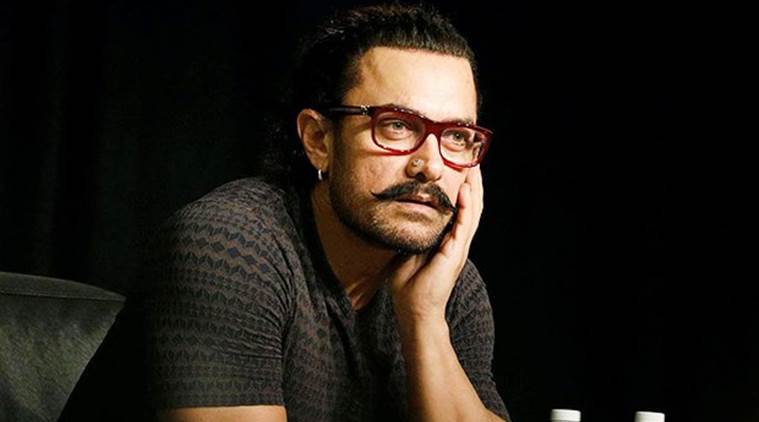 One of the three Khans, Aamir Khan is known for his exceptional works and typical choices for the films he acts in. The actor was first seen as a child actor in Nasir Hussain's film Yaadon Ki Baaraat in 1973. But he began his major career in Bollywood with the tragic romance movie Qayamat Se Qayamat Tak. The film proved to be a massive hit that bagged many Filmfare awards and also included the actor's Best Debut Filmfare award. It was described as the trend-setting film for Indian cinema for the romantic genre films of the 90s.
Aamir Khan Career
Filmed before Qayamat Se Qayamat Tak, the 1989 release Raakh being a commercial failure was still highly critically acclaimed. This bagged the actor National Award for special mention for both his initial workpieces. Barring the 4 out of 5 release for Aamir in 1990, namely Awwal Number, Tum Mere Ho, Deewana Mujh Sa Nahin, and Jawani Zindabad, the 5th release Dil with Madhuri Dixit was a big success. His other popular hit works also include Jo Jeeta Wohi Sikander, Hum Hain Rahi Pyaar Ke, Rangeela, and Andaz Apna Apna. The last one alongside Salman Khan was a blockbuster both critically and commercially but had also received negative comments which were overturned through the course of years.
Aamir Khan Movies
But the actor also went through a purple patch during the years 1992 and 1993 with movies like Isi Ka Naam Zindagi, Daulat Ki Jung, and Parampara. Adding to the misery was Time Machine, the movie which was shelved due to financial constraints. But he finally got fame and glam with the movie Raja Hindustani which also starred Karishma Kapoor because this was the movie which finally got him the Filmfare award for Best Actor after previously being nominated for 7 times.
This also went on to become the biggest hit of the year and third highest grosser of the year. Next, he acted in movies like Ishq and Ghulam, which were big hits as well. The 1999 release Sarfarosh was also a great turnout with great commercial and is also considered to be the best performance of Aamir Khan. 2001 brought in Lagaan for Aamir, which certainly proved to be a career turning film.
This became a critical as well as a commercial success handing the actor several awards. Including the National Film Award and also his second Filmfare award for Best Actor. This success was followed by the still loved movie Dil Chahta Hai later that year. This film bagged the Filmfare Award for Critics Best Film.
After His Separation
Returning from his four-year break after his separation from Reena Dutta, Khan featured in the movie Mangal Pandey: The Rising. This also performed well at the box office after the release. The first film of 2006 proved to be a miracle for the actor in the name of Rang De Basanti. This movie was highly critically acclaimed and did well financially as well. Later, he also featured in Fanaa alongside Kajol, which eventually went on to become one of the highest grosser of the year. His 2008 release Ghajini became one of the highest grosser of Bollywood and internationally as well.
But in 2009, 3 Idiots broke all the previous records becoming the highest ever grossing movie in international markets in just 2-3 weeks after the release. The same was with the 2013 movie Dhoom 3, making it the highest grosser of the year. PK came out in 2014 and broke the record for the highest ever grossing Bollywood movie. And also, the critics applauded Aamir for his exceptional performance. His other successful works include Dangal and Secret Superstar.
Personal Life
Aamir Khan was born on 14 March 1965 in the state of Maharashtra. His father, Tahir Hussain, was a film producer, and mother Zeenat Hussain was a homemaker. His first wife, Reena Dutta, married Aamir in 1986, but they separated due to some complicacy in 2002. He did his second marriage in 2005 to Kiran Rao and is now a father of 3 children.
Aamir Khan Net Worth
Aamir Khan's net worth amounts to be Rs. 1300 crores. He is an annual earner of Rs. 143 crores. He charges an approximate value of Rs. 55-60 crores per film. He has also been endorsing brands like Coca-Cola, Titan Watches, and Tata Sky.