🏳️‍⚧️ The Transgender Flag Emoji
The Transgender Flag Emoji
Emoji Meaning:
The Transgender Flag Emoji 🏳️‍⚧️ represents a ZWJ sequence with the combination of a 🏳️ White Flag ⚧️ a Transgender symbol and Zero Width Joiner. It is expressed as a single emoji on many social media platforms. It is represented by a pale blue and pale pink strip along with a while single and linear strip in the middle. It is also used to show on Pride events as a Transgender Pride flag on many events. The transgender flag emoji depicts a flag with horizontal pale pink and pale blue stripes with a single white stripe in the middle. It is a sign of transgender Pride and is often seen at Pride events. People also used this emoticon to proudly show an acceptance of who transgender truly are.
Note: The Transgender Flag Emoji became a part of Unicode 13.0 in the year 2020.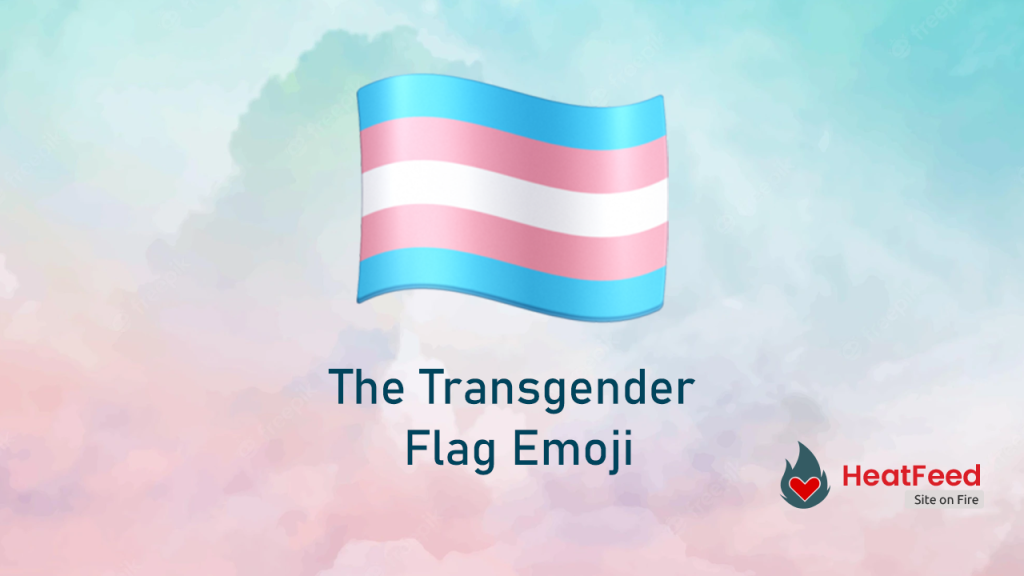 How to copy-paste the Transgender Flag emoji?
If you are also one of them who wants to know how can they copy and paste any emoticon on their favorite online platform. Then read the given steps because these will help you to copy and paste any emoji. Our website offers you an option of 10,000 emojis copy and paste.
Visit our website heatfeed.com and paste the emoticon name.
Click on the copy icon right next to the emoji.
It will automatically copy onto your system.
Now paste your favorite emoji wherever you want to.
Similar Emoji:
A list of similar emojis for the Transgender Flag emoji is ⚧️ Transgender Symbol, ♀️ Female Sign, ♂️ Male Sign, 🧑 Person, 🧓 Older Person, 🧑‍🤝‍🧑 People Holding Hands, 🏳️‍🌈 Rainbow Flag, 🧑‍🎤 Singer, 💕 Two Hearts, 🏳️ White Flag, 🧒 Child, 🇹🇭 flag: Thailand, 🇦🇸 flag: American Samoa, 🇧🇿 flag: Belize, 🇬🇪 flag: Georgia, 🇫🇷 flag: France, 🇧🇹 flag: Bhutan, 🇮🇪 flag: Ireland, 🇱🇮 flag: Liechtenstein, 🏳️white flag, 🇯🇪 flag: Jersey, 🇨🇦 flag: Canada, 🇮🇲 flag: the Isle of Man, 🇿🇦 flag: South Africa, 🎌crossed flags, and 🇫🇮 flag: Finland.
Also Known As
🏳️‍⚧️ Blue, Pink, and White Flag
🏳️‍⚧️ Trans Flag
Apple Name
🏳️‍⚧️ Transgender Flag
Apple

Apple

iOS 15.4

iOS 14.2
Google

Google

Android 12L

Android 11.0
Samsung

Samsung

One UI 4.0 January 2022

One UI 2.5
Microsoft

Microsoft

Windows 11 November 2021 Update

Windows 11
WhatsApp

WhatsApp

2.22.8.79

2.19.62
Twitter

Twitter

Twemoji 14.0

Twemoji 13.0.2

Twemoji 12.1.3

Twemoji 12.1
Codepoints
🏳 U+1F3F3
️ U+FE0F
‍ U+200D
⚧ U+26A7
️ U+FE0F
Shortcodes
:transgender_flag:
emoji
emoji copy and paste
emoji meaning
the transgender flag emoji