🍠Roasted Sweet Potato Emoji
Roasted Sweet Potato Emoji
Sweet Potato Emoji Meaning:
This emoji shows sweet potatoes as dark orange, brown-colored outside, and roasted golden brown on the inside, sliced in half. Sweet Potato food is used in the snack menu during winters in some countries. In Japan, this is used as a spiritual offering to the moon in the Moon Viewing harvest festival. Sometimes it is called yam too, but there is not much relation between the two.
Note: The roasted sweet potato emoji was approved for Unicode 6.0 in 2010 and included in Emoji 1.0 in 2015.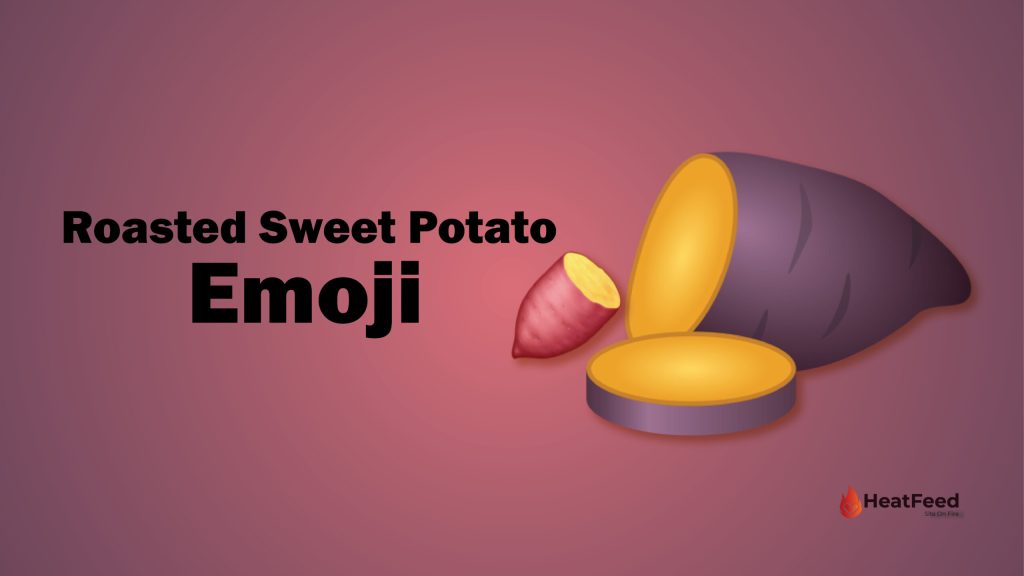 Other Names
🍠Sweet Potato
🍠Goguma
🍠Yam Emoji
Codepoints
🍠 U+1F360
Shortcodes:
sweet_potato: (Github, Slack)
emoji
emoji copy and paste
roasted sweet potato emoji
sweet potato emoji