🍄Mushroom Emoji
Mushroom Emoji Meaning:
This Mushroom emoji depicts mushrooms as red fungus, with a white stem and red cap on top. The nature emoji mushroom fruit is one of the edible fungi and is used in many delicacies. Mushrooms are basically healthy addition to soup, pasta, and other dishes. People use this emoji on Instagram in the context of nature together with the 🌲 Evergreen Tree emoji to indicate the forest.
Mushrooms emoji used to express the meaning of Fungus, Super Mushroom Mario, Shrooms, Edible, Cooking, or Psychedelic. You can use the 🍄 emoji to say that "This is bad and it is poisonous 🤢🤮🍄" or "Here have something healthy to eat and regain energy 🍄⚡💪".
NOTE: 🍄 emoji was approved for Unicode 6.0 in 2010 and included in Emoji 1.0 in 2015.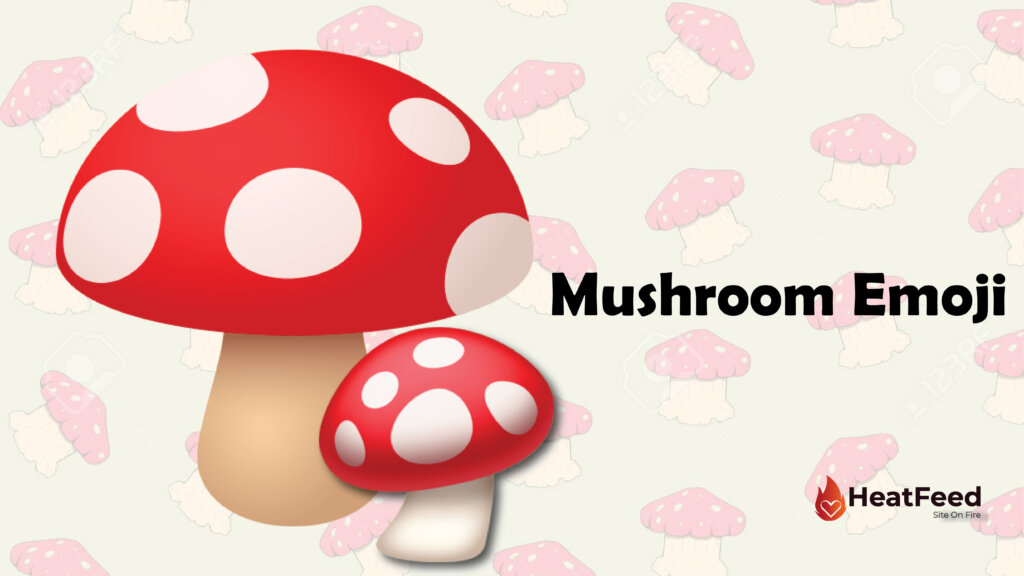 Also Known as
🍄 Fungus
🍄 Toadstool
🍄 Fungi
🍄 Shrooms
🍄 Magic Mushrooms
🍄 Goomba
🍄 Agaricus
🍄 Puffball
🍄 Bolete
🍄 Morchella
How to copy and paste 🍄 Emoji?
You can easily mushroom copy and paste the shroom emoji by using heatfeed.com. Follow the given below steps to copy-paste your favorite emoji.
Visit our website heatfeed.com and find the emoji.
Click on it and click on the mushroom emoji copy icon.
Now it is copied on your system and you are able to paste it on any online platform.
Who uses 🍄 emoji?
People use this 🍄 emoji when posting anything related to fungi and mostly looks like a mushroom. You can also use this emoji in the caption when posting pictures of mushroom dishes. People also use this emoji while sharing an embarrassing image of the time they got a bowl cut, more famously known as the "Mushroom cut." Other than these meanings, you can also be used while conveying informative content about psilocybins too.
Codepoints
🍄 U+1F344
Shortcodes:
mushroom: (Github, Slack)
emoji copy and paste
food emoji
fruit emoji
mushroom emoji