🌸 Cherry Blossom Emoji
Cherry Blossom Emoji Meaning:
Cherry Blossom Emoji 🌸 is the picture of beauty. The beauty of pink flowers appears on cherry trees in Spring Season. This nature emoji is used as a symbol of beauty, nature, spring, and Easter.
Note: Cherry Blossom was formed as a Unicode 6.0 in 2010 as a part of and labeled in 2015 as Emoji 1.0.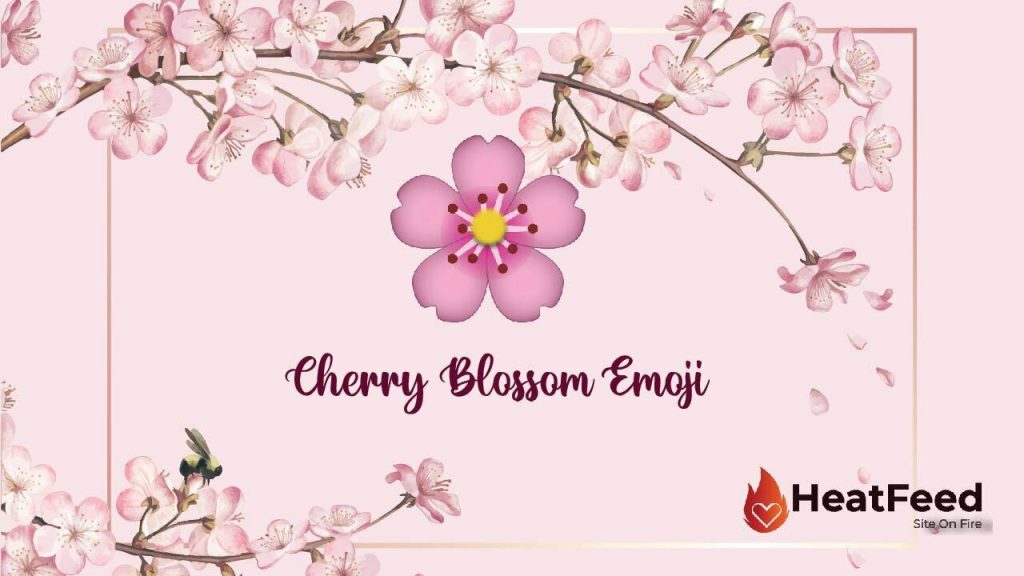 How to copy-paste the cherry blossom emoji?
Many people asked how can they copy-paste any emoji. If you also want to know then you are at the right place. Keep following the given instructions and then cherry blossom emoji copy and paste and paste your favorite emoji on any online platform.
First of all, go to any browser, and visit heatfeed.com.
Type the cherry blossom emoji in the search bar.
Click on the emoji and then on the Copy icon.
Now you are able to paste this emoji anywhere you want.
Also Known As
🌸 Pink Flower
🌸 Sakura Emoji
🌸 Blossom Emoji
Apple Name
🌸 Cherry Blossom
Apple



Apple

iOS 15.4

iOS 10.2

iOS 8.3

iOS 6.0

iOS 5.1

iOS 4.0
iPhone OS 2.2
Google



Google

Android 12L

Android 12.0

Android 8.0

Android 7.0

Android 5.0

Android 4.4

Android 4.3
Samsung



Samsung

One UI 4.0 January 2022

One UI 1.0

Experience 9.0

TouchWiz 7.1

TouchWiz 7.0

TouchWiz Nature UX 2
Microsoft



Microsoft

Windows 11 November 2021 Update

Windows 10 Anniversary Update

Windows 10

Windows 8.1

Windows 8.0
WhatsApp



WhatsApp

2.22.8.79

2.17
Twitter



Twitter

Twemoji 14.0

Twemoji 1.0
Facebook



Facebook

14.0

3.0

2.0

1.0
Skype



Skype

Emoticons 1.2
Messenger


Messenger

1.0
Mozilla



Mozilla

Firefox OS 2.5
Codepoints
Shortcodes
:cherry_blossom: (Github, Slack)
cherry blossom emoji
copy & paste emoji
emoji
emoji copy and paste
nature emoji