Emoji Meaning:
This wine emoji 🍷 shows a glass filled with red wine. Previously, the same glass was filled with orange-colored wine drinks.
Note: The wine glass emoji was approved for Unicode 6.0 in 2010 and included in Emoji 1.0 in 2015.
How to copy-paste the wine glass emoji?
It's very easy to copy-paste any emoticon by using heatfee.com. If you also want to copy and paste the wine glass emoji on your social media account then follow the given steps:
Open your browser and go to our website heatfeed.com.
Type the name of the emoji you want to copy and enter it.
Tap on the "copy icon." It will automatically copy onto your device.
Now paste it wherever you want to.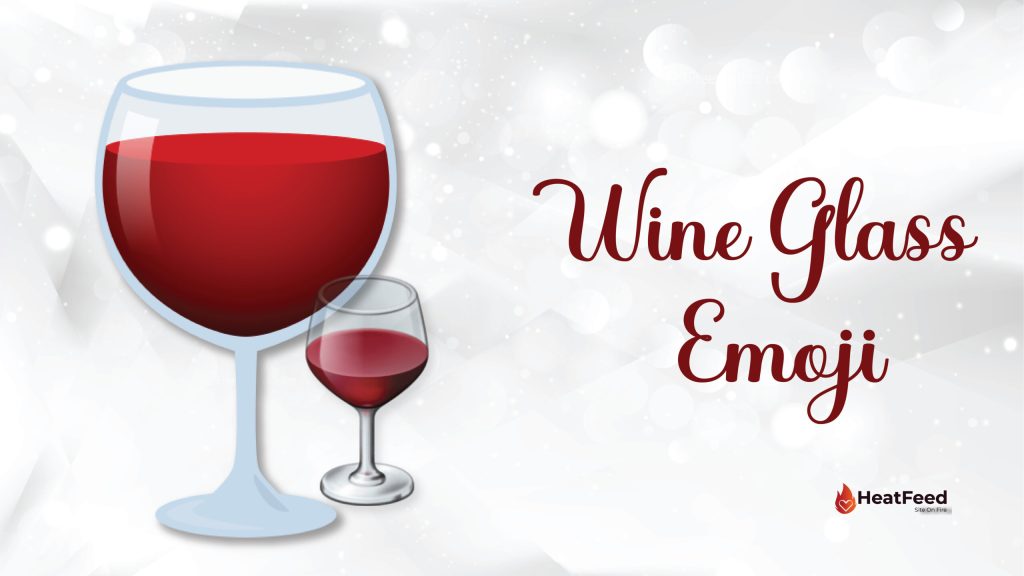 Similar Emoji:
A list of similar emojis to wine glass includes 🥂clinking glasses, 🍸cocktail glass, 🥛glass of milk, 🍩doughnut, 🍇grapes, 🍺beer mug, 🥯bagel, 🥃tumbler glass, 🧇waffle, 🧃beverage box, 🍶sake, 🍾bottle with popping cork, 🍨ice cream, 🥞pancakes, 🧋bubble tea, 🍞bread, 🍹tropical drink, 🫖teapot, 🍍pineapple, and 🥑avocado.
Other Names
🍷 Alcohol
🍷 Red Wine
Apple



Apple

iOS 15.4

iOS 10.2

iOS 8.3

iOS 6.0

iOS 5.1
Google



Google

Android 12L

Android 12.0

Android 10.0

Android 8.0

Android 7.0

Android 5.0

Android 4.4

Android 4.3
Samsung


Samsung

One UI 4.0 January 2022

One UI 1.0

Experience 9.0

TouchWiz 7.1

TouchWiz 7.0

TouchWiz Nature UX 2
Microsoft



Microsoft

Windows 11 November 2021 Update

Windows 10 Fall Creators Update

Windows 10 Anniversary Update

Windows 10

Windows 8.1

Windows 8.0
WhatsApp



WhatsApp

2.22.8.79

2.17
Twitter



Twitter

Twemoji 14.0

Twemoji 1.0
Facebook



Facebook

14.0

3.0

2.0
Codepoints
🍷 U+1F377
Shortcodes:
wine_glass: (Github, Slack)