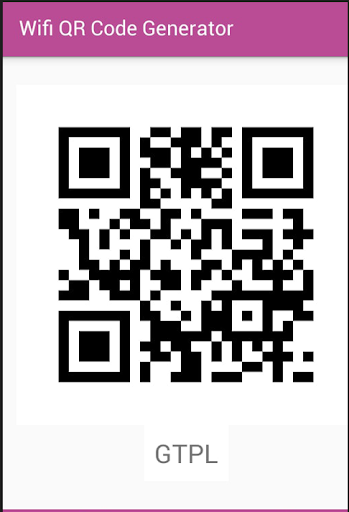 A WiFi QR code simplifies connecting to the internet via a WiFi network. That means the QR code contains WiFi credentials such as the SSID, password, and encryption information. As a result, anyone can scan to connect.
Password entry is a chore. Do you want to make it simple for your customers to connect to your WiFi network? Check out this comprehensive guide to learn how a WiFi QR Code generator works and generates QR Codes for WiFi.
What is a WiFi QR Code?
A WiFi QR code simplifies connecting to the internet via a WiFi network. That means the QR code contains WiFi credentials such as the SSID, password, and encryption information. As a result, anyone can scan to connect.
WiFi QR codes are simple to share with customers and guests. They allow you to change your password without having to type it in each time. It is convenient and improves WiFi security because the password isn't shared with others unless necessary.  
What's the need for a WiFi QR code?
WiFi is ubiquitous in today's hyperconnected world. Customers and visitors to a variety of establishments expect to be able to connect to the local wifi network and get fast, dependable internet access on their mobile devices.
The easier this process is, the more satisfied they will be, increasing the likelihood of repeat business. And there is no better way to provide this service than with a WiFi QR code. Below are the main reasons to create a WiFi QR code:
It enhances the customer experience by making internet access easier and faster while at the business. It can be beneficial for ordering and browsing the company's website or social media pages.
You can brand QR codes for WiFi with your company's logo and use them in marketing materials such as brochures, flyers, and social media posts to promote your company and attract new customers.
A QR code can be customized with a logo or other branding elements to help customers identify and connect to the network.
Where can QR codes be used for WiFi? 
WiFi QR codes have several advantages and can be used in many settings. The following are some of the most common places to find WiFi QR codes.
Home (Guests, Family, And Friends)
Let's begin at home. Our friends and guests continue to drop by our homes. They may request a WiFi password so that they can access the internet.
In this case, if you already have a WiFi QR code card. Then you can ask them to scan it so that it can connect to your network.
Rental Property
Customers will almost certainly ask you for the WiFi key if you have a rental property. It would be difficult to give them the key over the phone.
They might not understand it. It also makes them uncomfortable, which you would prefer not to do. You can hang or paste your WiFi QR code with instructions in the room to enhance the guest experience.
Restaurants
A WiFi QR code card is essential if you own a cafe or restaurant. You can display your WiFi card prominently with instructions or custom messages so that your customers can use the internet while having a meal.
Airports, Govt offices, Hospitals
Airports, government offices, and hospitals must all have a WiFi QR code. Because people in these locations are frequently in an emergency or performing critical tasks. As a result, they would always require internet access.
Tourist spots
A wifi QR code card is needed in places such as parks or popular tourist destinations. Tourists would like to share their photos in real time via the Internet. WiFi cards not only provide internet access but also alert users to the presence of WiFi.
Advantages of Using a QR Code For WiFi
Security
Using QR codes for WiFi passwords reduces the possibility of unsecured login credentials being entered. Controlling who has access to the network can help improve network security.
Convenience
QR codes allow users to connect to WiFi quickly and easily without the need for network credentials. Share your QR code with visitors or guests to provide them with quick access to your network.
Automation
You can use a QR code to automate the process of connecting devices to WiFi networks, reducing the need for manual configuration.
Integrate QR codes into IoT devices to allow them to connect to the appropriate network automatically.
Compatibility
QR codes are compatible with different devices, including smartphones, tablets, and laptop computers. QR codes are capable of connecting to both private and public WiFi networks.
Steps to Create a WiFi QR Code
You can generate a QR code for any WiFi network using one of several online WiFi QR code generators. Use any online QR code generator to generate a WiFi QR code on a laptop or mobile device. Follow the given steps to create a WiFi QR code:
In the network name field, type the name of your WiFi network. Make sure it exactly matches the name on your router.
If this is a hidden network, check the box next to the field.
Enter your WiFi password (case sensitive) and choose the security protocol for your network. You can leave the password field blank if the account is not password-protected.
Add a frame and change the colors to make the QR Code stand out.
Finally, get your free customized QR code!
What Information does a WiFi QR code contain?
Your QR Code reader will be able to scan and identify the WiFi QR Code if it is configured correctly and in no particular order.
Parameter
Example
Description
T
WPA
Authentication type; can be WEP or WPA, or leave it empty for no password.
S
MyNetworkName
Network SSID. Required.
P
ThisIsMyPassword
Password, ignored if T is left blank.
H
true
Optional. True if the network SSID is hidden.
How QR codes help devices connect to WiFi networks
Connecting to a WiFi network with a QR code is quick and easy. Users only need to open the camera on their smartphone and scan the code. They can also use a QR code scanner app.
The device will automatically connect to the network using the previously saved credentials. The user may be required to confirm the connection or enter additional information.