🌷 Tulip Emoji
Pink Tulip Emoji Meaning:
Tulip Emoji 🌷 is the pink or red tulip the beautiful flower Loved by many other peoples. This nature emoji is the symbol of the spring season. This emoji is the symbol of charm.
Note: Tulip formed as a Unicode 6.0 in 2010 as a part of and labeled in 2015 as Emoji 1.0.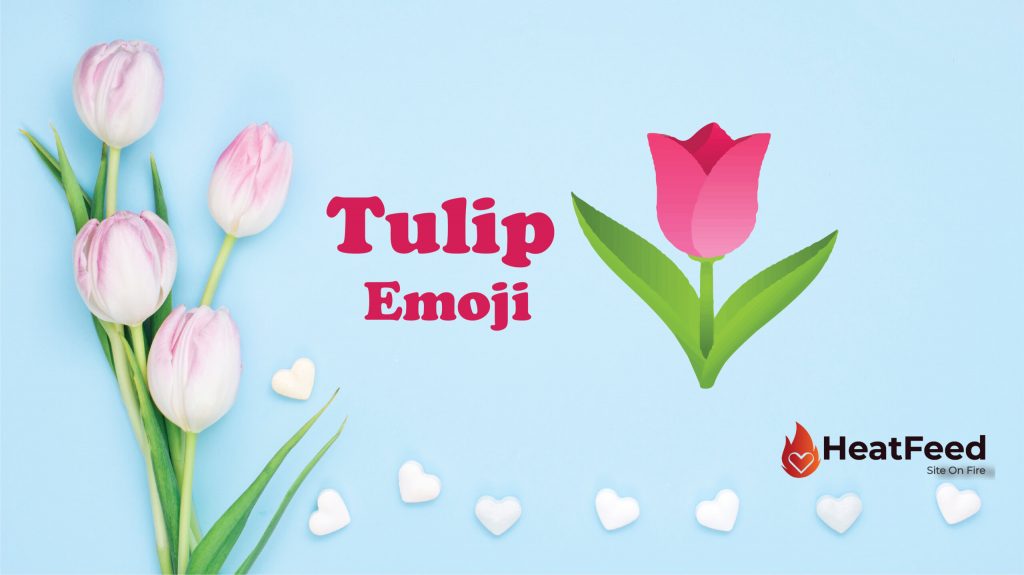 How to copy-paste the Tulip emoji?
The tulip emoji is liked by many people because it is a symbol of springtime. Many people want to know how can the tulip emoji copy and paste to show love, affection, and happiness. Just follow the given points to copy-paste this emoji on your device.
Go to our website heatfeed.com.
Write or paste the name of the emoji that you wanted to copy.
Now click on the copy icon and it'll automatically copy on your device.
Then paste it on any online platform like Facebook, Whatsapp, etc.
Codepoints
Shortcodes
Apple



Apple

iOS 15.4

iOS 10.2

iOS 8.3

iOS 6.0

iOS 5.1

iOS 4.0
iPhone OS 2.2
Google



Google

Android 12L

Android 12.0

Android 8.0

Android 7.0

Android 5.0

Android 4.4

Android 4.3
Gmail
Samsung



Samsung

One UI 4.0 January 2022

One UI 1.0

Experience 9.0

TouchWiz 7.1

TouchWiz 7.0

TouchWiz Nature UX 2
Microsoft



Microsoft

Windows 11 November 2021 Update

Windows 10 Anniversary Update

Windows 10

Windows 8.1

Windows 8.0
WhatsApp



WhatsApp

2.22.8.79

2.19.175

2.17
Twitter



Twitter

Twemoji 14.0

Twemoji 1.0
Facebook



Facebook

14.0

3.0

2.0

1.0
Skype



Skype

Emoticons 1.2
Messenger



Messenger

1.0
Mozilla



Mozilla

Firefox OS 2.5
copy & paste emoji
emoji
emoji copy and paste
tulip emoji