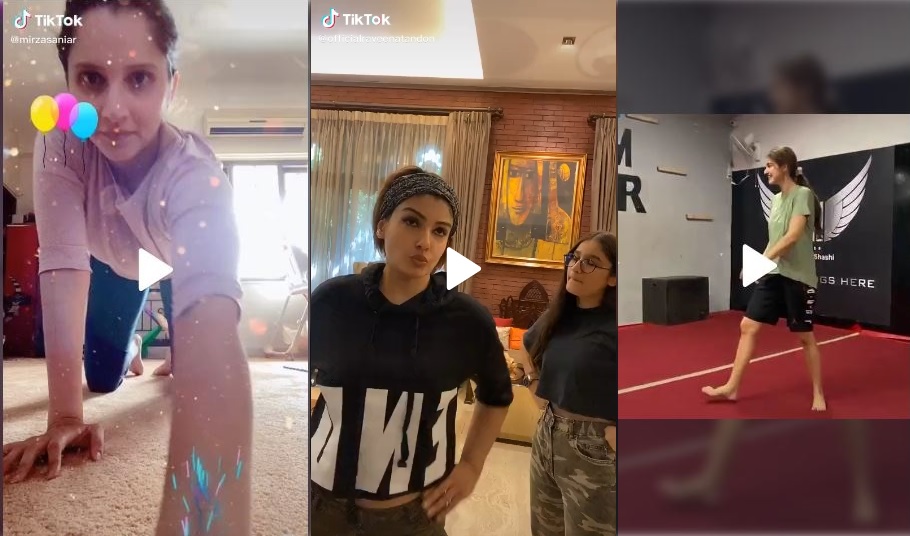 Lockdown is forcing people to take a route like never before. With more time in hand, people are using video platform Tiktok, and they are certainly getting creative. You can see people trying new dishes and even throwing out challenges like popular Dalgona coffee. As these trends keep getting a hike, we are bringing you the top 10 TikTok viral videos of last week. 
Top 10 Tiktok Viral videos from Last Week of Lockdown
It starts with Sania Mirza nailing the plank position. It certainly put out some fitness goals for all the mothers of a single child. In a simple top and yoga pants, we can see that she is still fit and healthy.
Common folks also give you a nice 'Mummy aaj khaane mein kya bnaya h?' with a hilarious comeback of the mom to her son. It certainly gets a chuckle.
Terrence Lawrence also hikes up the fitness goals with his 'core-entine workout' which focused on boosting the core strength of the person. Therefore, he gave his followers something admirable to look forward to, while asking them to stay home and stay safe.
Bharti also takes the stage and jabs on 'Mai toh bhot kush hu.' Talking about the things she has to do in quarantine, finally breaking down in tears in a bone tickling manner.
Raveena Tandon also makes an appearance with her daughter, acting out, 'It is disrespectful.' To which she responds, 'To you.' You can certainly see them bonding.
In a more trendy side, people are going crazy with the 'Memory' trend. It is a challenge where people wear the same clothes like an old picture and take the same poses to replicate the given image. It is certainly nostalgic.
Cooking TikTok remains trendy all the time. And here is a new one where a person stuffs a bread with chocolate and fries it. Sounds yummy.
If you're locked away from the house, it is time to check out the chilly pickle video.
Disha Patani also performs exceptional feats at home that enthralls the viewers in this stunning video.
For all the lonely ones out there, without their significant someone, there is a video that depicts exactly how you feel.
It is good to see that people are spreading positive vibes and staying creative. There are many other entertaining videos in this Chinese video app, and it shows that people are enjoying this lockdown.