🍻 The Clinking Beer Emoji
Beer Emoji Meaning:
The Clinking Beer Mugs Emoji 🍻 represents the process of clinking mugs filled with beer. It happens on exceptional occasions like at events, celebrations, and parties. Here two frosty mugs of beers emoji with frothy heads are clinking with each other. Some platforms use stylized lines to mark or represent the clinking of mugs.
Note: The Clinking Beer Mug Emoji became a part of Unicode 6.0 in the year 2010 and then it was considered to be added to Emoji 1.0 in the year 2015.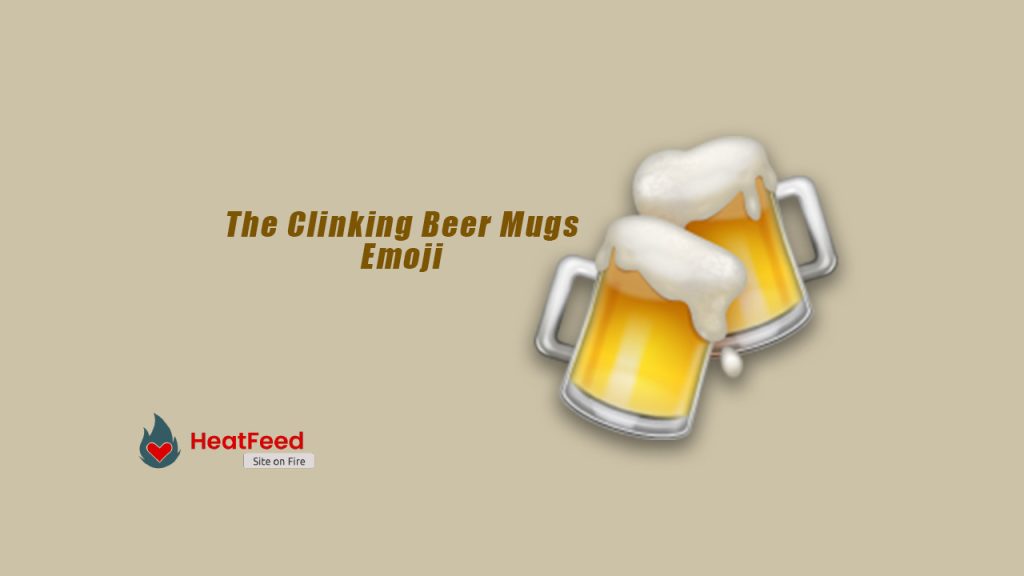 Similar Emoji:
A list of similar emojis for the Clinking Beer Mugs emoji is 🍺 Beer Mug, 🥂 Clinking Glasses. 💃 Woman Dancing, 🧃 Beverage Box, 🎱 Pool 8 Ball, 🎉 Party Popper, 🍾 Bottle with Popping Cork, 🍸 Cocktail Glass, 🛋️ Couch, and Lamp, 🥤 Cup with Straw, 🥳 Partying Face, 🥴 Woozy Face, 🇧🇪 Flag: Belgium, 🇩🇪 Flag: Germany, 🇮🇪 Flag: Ireland, 🍔 Hamburger, 🤝 Handshake, 🕺 Man Dancing, 🎤 Microphone, 🥜 Peanuts, 🙌 Raising Hands, 🍿 Popcorn, 🫗 Pouring Liquid, 🥨 Pretzel, 🍶 Sake, 🍕 Pizza, 🍹 Tropical Drink, 🥃 Tumbler Glass, 🍷 Wine Glass, 🏈 American Football, 🌭 Hot Dog.
Also Known As
🍻 Beer Glass Emoji
🍻 Cheers
Apple Name
🍻 Clinking Beer Mugs
Codepoints
🍻 U+1F37B
Shortcodes
:beers: (Github, Slack)
:clinking_beer_mugs:
emoji meaning
the clinking beer emoji