🍓Strawberry Emoji
Strawberry Emoji Meaning:
The Strawberry emoji depicts a dark red strawberry, with dots of seeds and green leaves on the top.
NOTE: Strawberry fruit emoji was approved for Unicode 6.0 in 2010 and included in Emoji 1.0 in 2015.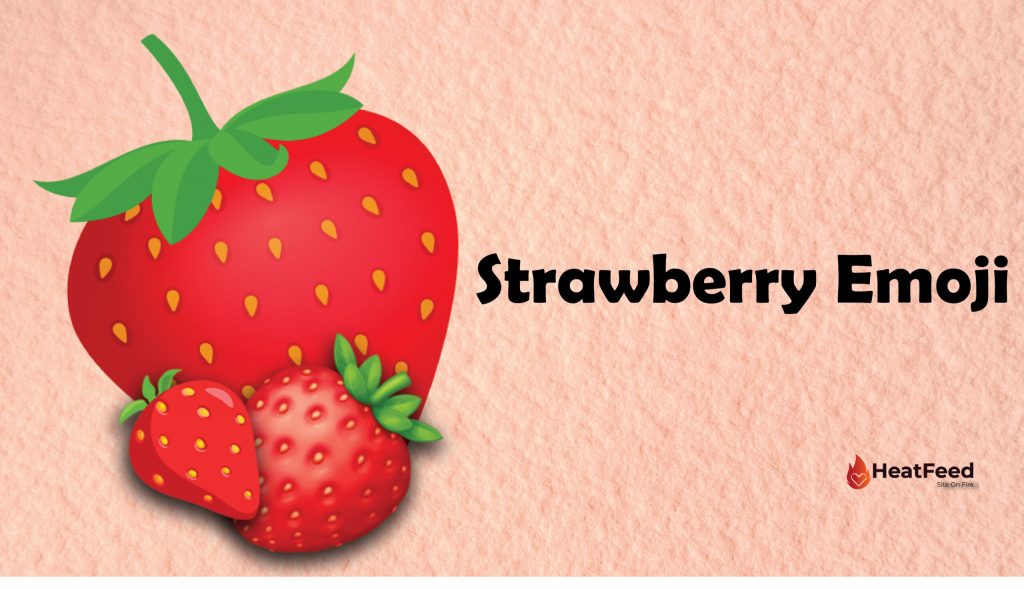 How to copy-paste the strawberry emoji?
It takes less than half a minute to strawberry emoji copy and pastes by using heatfeed.com. Just follow the given three steps and your desired emoticon will automatically copy onto your device.
Visit our website heatfeed.com.
Write the name of the emoji on the search bar.
Click on the icon "Copy Emoji."
And now paste it on any online social media platform.
Also Known As
🍓 Strawberry
Apple



Apple

iOS 15.4

iOS 11.1

iOS 10.2

iOS 9.1

iOS 8.3

iOS 6.0

iOS 5.1

iOS 4.0
iPhone OS 2.2
Google



Google

Android 12L

Android 12.0

Android 8.0

Android 7.0

Android 5.0

Android 4.4

Android 4.3
Samsung


Samsung

One UI 4.0 January 2022

One UI 1.0

Experience 9.0

TouchWiz 7.1

TouchWiz 7.0

TouchWiz Nature UX 2
Microsoft



Microsoft

Windows 11 November 2021 Update

Windows 10 Anniversary Update

Windows 10

Windows 8.1

Windows 8.0
WhatsApp



WhatsApp

2.22.8.79

2.17
Twitter



Twitter

Twemoji 14.0

Twemoji 1.0
Facebook



Facebook

14.0

3.0

2.0

1.0
Skype



Skype

Emoticons 1.2
Messenger


Messenger

1.0
Mozilla



Mozilla

Firefox OS 2.5
Codepoints
🍓 U+1F353
Shortcodes:
strawberry: (Github, Slack)
berry emoji
fruit emoji copy and paste
strawberry emoji