🛹 Skateboard Emoji
Skateboard Emoji Meaning
If you think of the perfect answer for the "How is life?" little talk? To express "Nothing much, use Emoji Skateboard in the reply. This object will blow out your answer.
This is a longboard whose ends are slightly upturned and at the bottom of the board, there are two rows of pulleys. Skateboarding is one kind of extreme sport, and skateboarding can also be used as a travel tool. The bottom of the skateboard emoticon 🛹 is shown in red on Twitter and blue on the Microsoft platform. As did a previous Microsoft design, Twitter's design shows the underside of the board.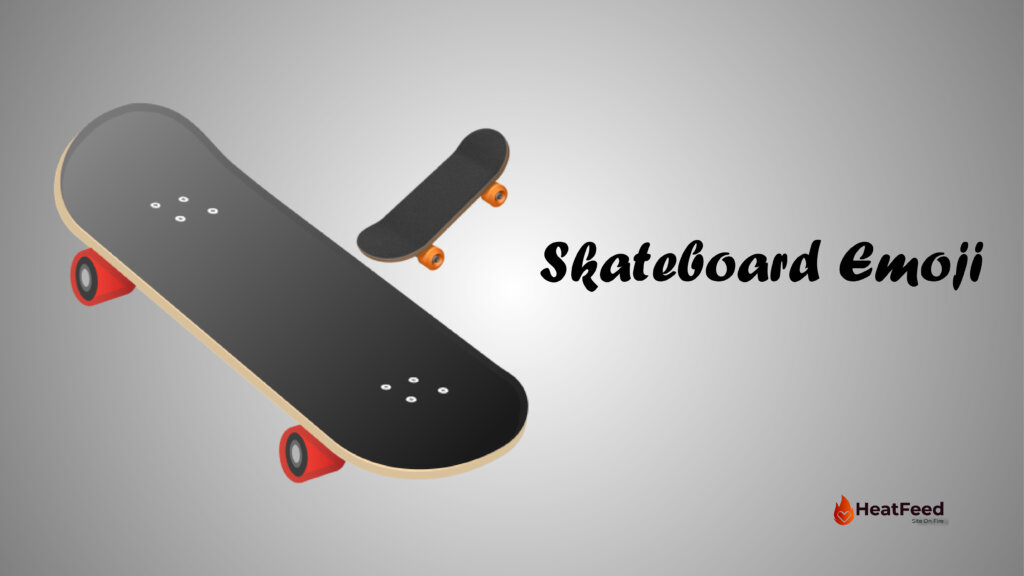 You will see many teens and young adults cruising on their skateboards 🛹 in the school 🏫.  The Skateboard emoji copy and paste is most commonly used amongst skaters to boasts about planned tricks and talk about their favorite activity. 🛹 meaning express the activity, you can use the 🦶 Foot emoji with the Skateboard. You can have some 😄 Fun when using this emoji to talk about any activity, especially when you love❤️️ to do something all day every day with the  Smiling face emoji😄.
Note: In 2018, Skate board Emoji was approved as part of the Unicode 11.0 standard with a codepoint U+1F6F9 and currently is listed in ✈ Travel & Places category.
Similar Emoji
🚲 Bicycle, 🛶 Canoe, 🥏 Flying Disc, 🦽 Manual Wheelchair, 🧗 Person Climbing, 🤸 Person Cartwheeling, 🛼 Roller Skate, 🛴 Kick Scooter, 🛷 Sled, 🏂 Snowboarder, 🏄 Person Surfing, 🛴 Kick Scooter, 🏂 Snowboarder, 🚣 Person Rowing Boat, ☂️ Umbrella, 🗺️ World Map, ⛺ Tent, 🧗 Person Climbing, 🦽 Manual Wheelchair, 🦯 White Cane, 🪑 Chair, 🔨 Hammer, 🛸 Flying Saucer
Also Known As
🛹 Skateboarding
🛹 Skating
🛹 Skate
🛹 Board
🛹 Skateboarder
🛹 Skating Board
🛹 Sidewalk Surfin
Codepoints
🛹 U+1F6F9
Shortcodes
:skateboard: (Github, Slack)
emoji
emoji copy and paste
skateboard emoji