🫡 Saluting Face Emoji
Saluting Face Emoji Meaning:
This saluting face emoji depicts a face gesturing a salute emoji. It is generally used to describe the feeling of respect, pride, patriotism, and nationalism. People also use this saluting face emoji to show respect to any person who made an impact on the world.
You can also use this smiley with sun emoji to show that you are covering your face from the sun.
NOTE: Saluting smiley Face was endorsed under Unicode 14.0 in 2021 and in 2021 labeled as Emoji 14.0.
How to copy-paste the 🫡 Saluting Face emoji?
Follow the given points to the saluting face emoji copy and paste and 🫡 meaning. Many people want to copy and paste these emojis but they could not find a simple way.
So, our website made it easy for them to 10000 emojis copy and paste any by using heatfeed.com.
Firstly, go to heatfeed.com.
Type the saluting face emoji in the search bar.
Click on the copy icon and it will automatically copy on your system.
Now paste it according to your wish and desire.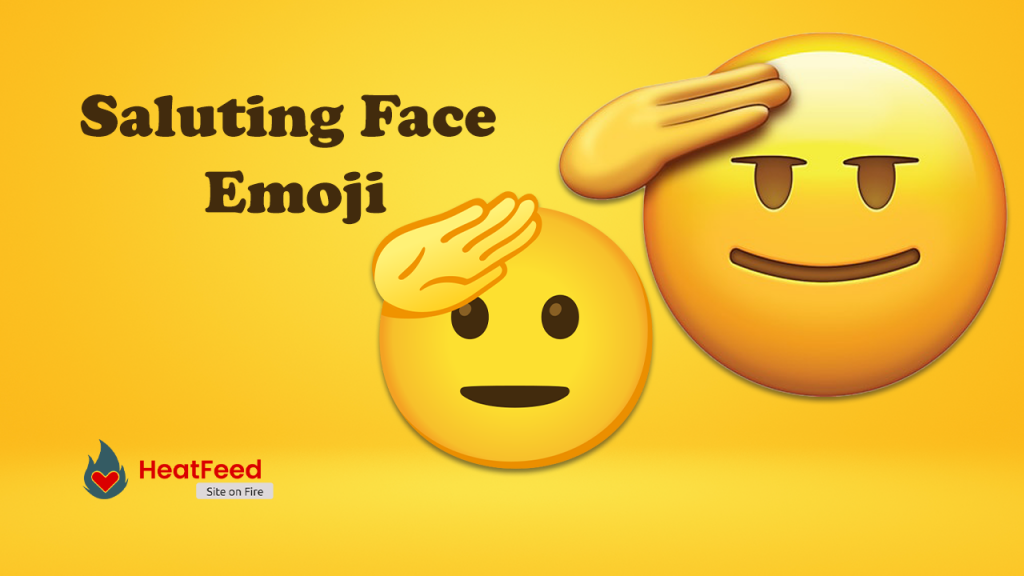 Similar Emojis:
There are some emojis that are similar to 🫡 Saluting emojis are 👍 thumbs up, 👏 clapping hands, 👋 waving hand, 🖖 Vulcan salute, ✋ raised hand, 👮 police officer, 💂 guard, 🙋 person raising a hand, 🚓 police car, 🎖military medal, ☮ peace symbol, 🚩 triangular flag.
Also Known As
🫡 Face Gesturing a Salute
🫡 Hand Covering Face From the Sun
🫡 Sunny Day
🫡 Army Face
🫡 Respect
🫡 Political Face
🫡 Nationalism
🫡 Pride
🫡 Okay!
🫡 Yes! Face
Codepoints
🫡 U+1FAE1
emojis
hands up
hands up emoji
Saluting Face Emoji
Smiley Emoji
thumbs up emoji