🏉 Rugby Football Emoji
Rugby Football Emoji Meaning
The Rugby Football 🏉 emoji meaning means sport, game, and any competition or rugby league. This object can also mean team play. This ball is oval-shaped used in the activity of rugby. Rugby emoji is just like the American football emoji, but it looks quite different and also indicates a different sports game. You can also use this emoticon to show that you are eager to play Rugby football or that you are inviting other people to play with you. It has different looks on all platforms like Twitter, Instagram or google.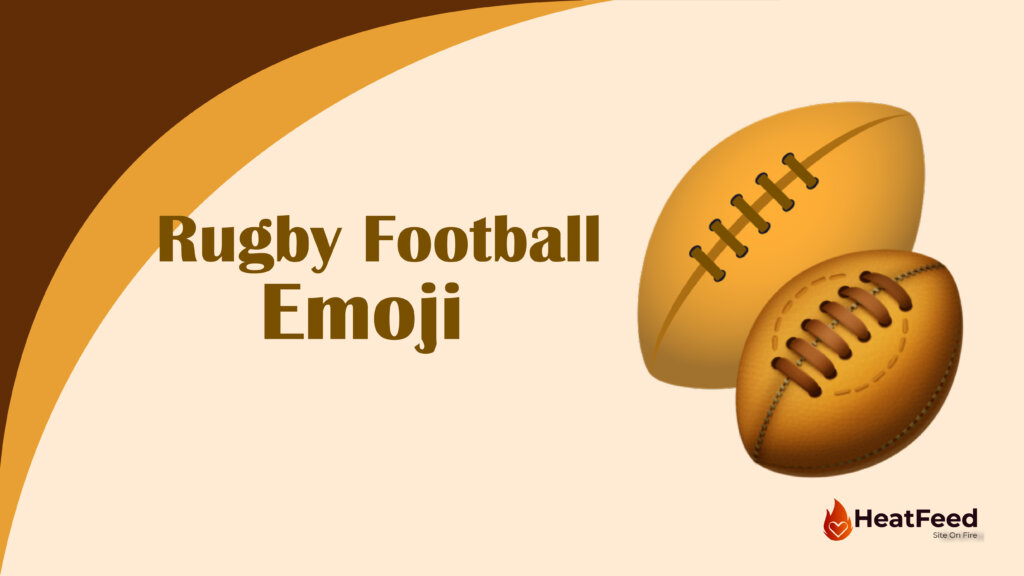 It can also indicate the ball itself as well as a match or a player of this sport. Specifically, the Rugby ball emoji is used to talk about the Rugby World Cup tournament , which is held every four years and regarded as the world's premier championship tournament for both women's and men's rugby. Football emoji meaning is almost same as rugby football.
Note: In 2010 Rugby Football was approved under Unicode 6.0 and introduced in 2015 under Emoji 1.0.
How to copy and paste rugby football emoji?
You can easily use football emoji copy and paste feature by using heatfeed.com. You have to just follow the given below point to copy this emoji:
Open the heatfeed.com. Find the rugby football emoji and click on it.
Click on the copy icon and it will automatically copy on your device.
Now you are able to paste it wherever online platform you like to.
Similar Emoji
🏈 American Football(football, refers to America), ⚾ Baseball, 🏀 Basketball, 🏏 Cricket Game, 🏑 Field Hockey, 🇳🇿 Flag: New Zealand, (tripel star) ⛹️ Person Bouncing Ball, ⚽ Soccer Ball, 🥎 Softball, 🏓 Ping Pong, 🎾 Tennis, 🎫 Ticket, 🏐 Volleyball, 🥏 Flying Disc, 💣 Bomb, 🍦 Soft Ice Cream, 🧺 Basket, 🎱 Pool 8 Ball, 🐐 Goat, ⛹️‍♂️ Man Bouncing Ball, ⛹️ Person Bouncing Ball, 🗑️ Wastebasket
Also Known As
🏉 Rugby
🏉 Football
🏉 League
🏉 Championship
🏉 Union
🏉 Pigskin Sport
Codepoints
🏉 U+1F3C9
Shortcodes
:rugby_football: (Github, Slack)
emoji
emoji copy and paste
Rugby Football Emoji