🎢 Roller Coaster Emoji
Roller Coaster Emoji Meaning:
Emojis were used as a way to symbolically express feelings. The Roller Coaster emoji is associated with the Travel and Places category. It is an exciting ride in an amusement park sliding on a lofty slope. There are three red carriages that can be seen, each carrying two individuals. Related emojis to 🎢 roller coaster are circus 🎪, Ferris wheel 🎡 , carousel 🎠. People also use this emoji to their friends to say good luck for the ride.
It might be used together with the 🎡 Ferris Wheel emoji and other amusement-related emoji in the connection of vocations, weekends, having 😄 Fun, and spending time with 👪 family and friends. People use this roller caster emoji in the phrases like this " I love riding 🎢 roller coasters with my friends" or "Meet me at carnivals​ 🎡🤩​🎢​🎆​".
NOTE: This thrill ride was approved as a feature of Unicode 6.0 in 2010 and added to Emoji 1.0 in 2015.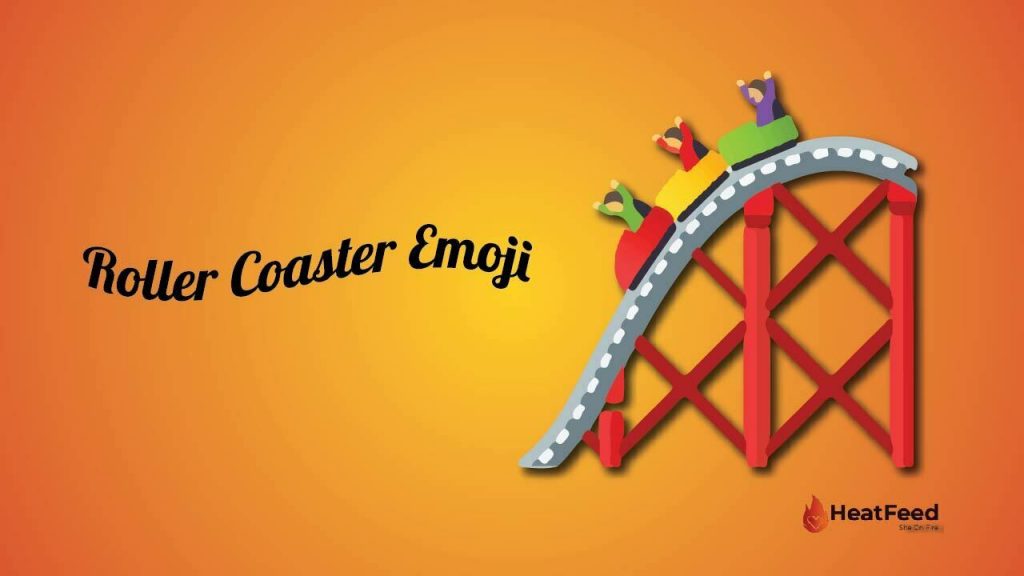 How to copy and paste the roller coaster emoji?
It is very easy to copy and paste roller coaster emojis by using heatfeed.com. You have to just follow the given steps and then you can easily paste your favorite emoji on any online platform.
The first step is to visit heatfeed.com. Find the roller coaster emoji and click on it.
Click on the Copy icon and it will instantly copy on your device.
Now you are able to paste it on any social media platform or conversation.
Also Known As
🎢 Rollercoaster
🎢 Theme Park
Apple Name
🎢 Roller Coaster
Similar Emojis:
A list of similar emojis to the 🎢 roller coaster emoji consists of ⛲Fountain, ⛺Tent, 🌁Foggy, 🌃Night with Stars, 🏙️Cityscape, 🌄 Sunrise Over Mountains, 🌅Sunrise, 🌆Cityscape At Dusk, 🌇Sunset, 🌉 Bridge At Night, ♨️Hot Springs, 🎠Carousel Horse, 🎡Ferris Wheel, 💈Barber Pole, and 🎪 Circus Tent.
Examples of Using 🎢 Emoji :
Entertainment of life 🎡🎢🎪🎭🎠💈
Everyone must have a special person whom with they don't have to be normal! 😀🎢🚀😎💃🎉🏄🍸🎠
I'm so excited to go to this festival 😃🎢🎡
I drive tomorrow to a public park 😋🎢🏄🎡
Awwww 😊 ride a round "Silver Star" for me 🎢😎🙌
I like to ride boat swings and roller coasters in amusement parks 🎢 😀
Codepoints
🎢 U+1F3A2
Shortcodes
:roller_coaster: (Github, Slack)
emoji copy and paste
emoji meaning
Roller Coaster Emoji
travel emoji