🛟 Ring Buoy Emoji
Emoji Meaning:
Ring Buoy Emoji 🛟 on digital devices is used to share when someone is talking about water, any type of safety, and talking about boats floating over sea or rivers. This emoji is also used when anyone wants to talk about a person who has saved someone from any terror or danger.
Note: The Ring Buoy Emoji was made a part of Unicode 14.0 in the year 2021 and became a part of Emoji 14.0 in the year 2021.
Similar Emojis:
A list of similar emojis for Eind Face Emoji are 💧 Droplet, 🌊 Water Wave, 🛥️ Motor Boat, ⛵ Sailboat, 🚨 Police Car Light, 🦺 Safety Vest, 🚤 Speedboat, ⚠️ Warning, 💦 Sweat Droplets.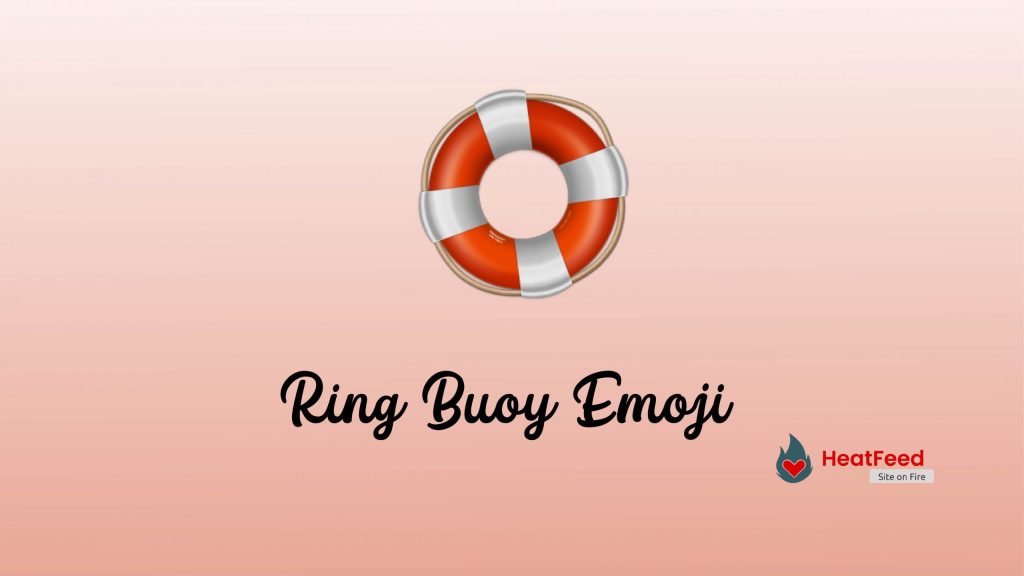 How to copy-paste the Ring Buoy emoji?
A lot of people want to know how can they Ring Buoy emoji copy and paste. It's just a piece of cake to 10,000+ emoji copy and paste, if and only if you are using heatfeed.com. Below are the points that you should perform to copy any emoticon.
Open your Chrome and go to our website
Click on the search bar and type the emoticon name
A page with your desired emoji will appear, now just click on the copy icon which is right next to the emoji
Now you are completely free to paste it anywhere you like.
Also Known As
🛟 Life Preserver Emoji
🛟 Life Ring Emoji
🛟 Life Buoy Emoji
🛟 Life Saver Emoji
Codepoints
Apple

Apple

iOS 15.4
Google

Google

Android 12L
WhatsApp

WhatsApp

2.22.8.79
Twitter

Twitter

Twemoji 14.0
Facebook

Facebook

14.0
Copy and paste emoji
emoji
ring buoy emoji