🏳️‍🌈 Rainbow Flag Emoji
Emoji Meaning:
Rainbow Flag Emoji 🏳️‍🌈 represents the sequence of ZWJ with a combination of White Flag 🏳️, Zero Width Joiner, and Rainbow 🌈. The flag is mostly used as a Pride flag at many pride events. The object flag consists of many different colors like Red, Orange, Blue, Green, Yellow, and Purple. It is commonly used by a movement named ads LGBT as a gay pride flag.
Note: Rainbow Flag Emoji became a part of Unicode 4.0 in the year 2016.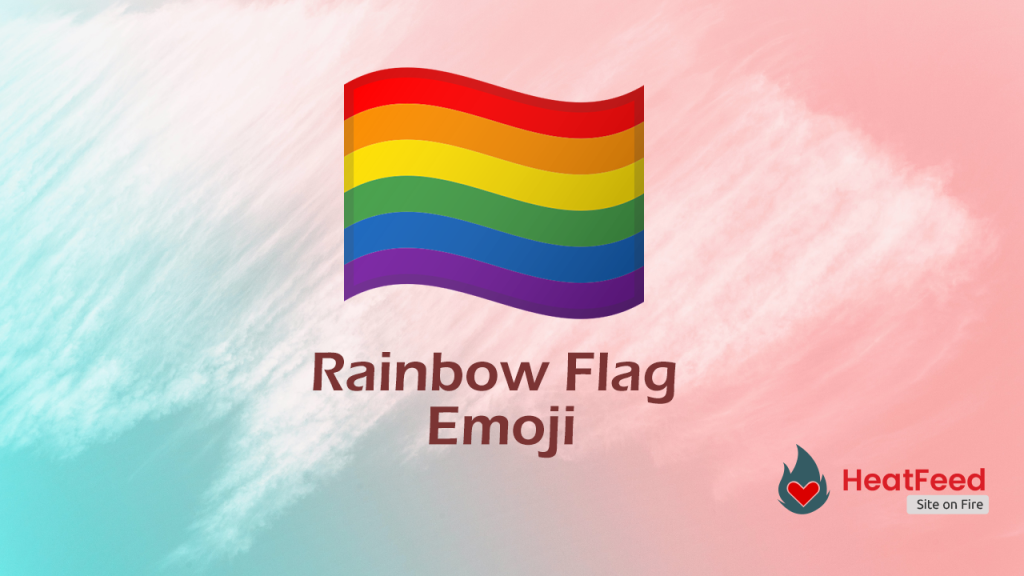 Similar Emoji:
A list of similar emojis for the Rainbow Flag emoji is 🌈 Rainbow, 🍭 Lollipop, 🏁 Chequered Flag, 🎌 Crossed Flags, ⛳ Flag in Hole, 🏴‍☠️ Pirate Flag, 🏳️‍⚧️ Transgender Flag, 🦄 Unicorn, 🏴 Black Flag, 🏳️ White Flag, 🚩 Triangular Flag.
Also Known As
🏳️‍🌈 Pride Flag
Apple Name
🏳️‍🌈 Rainbow Flag
Codepoints
🏳 U+1F3F3
️ U+FE0F
‍ U+200D
🌈 U+1F308
Shortcodes
:rainbow_flag: (Github)
:rainbow-flag: (Slack)
copy & paste emoji
emoji
emoji meaning