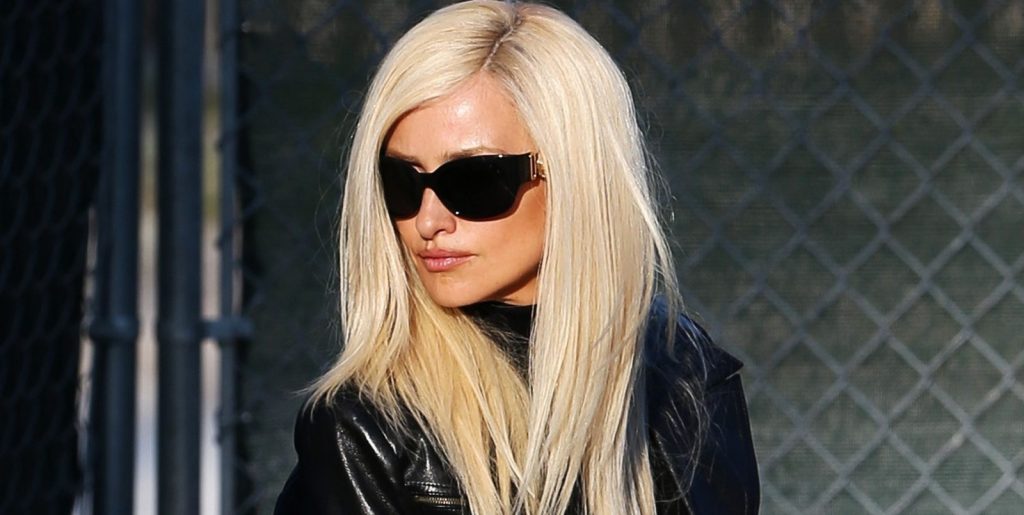 Penelope Cruz Sánchez is simply famous as Penelope Cruz was born on April 28, 1974, in Madrid, Spain. She is a Spanish actress and best known for her charming beauty and her portrayal of sultry roles. She got her schooling from Cristina Rota's New York School and studied classical ballet for nine years at Spain's National Conservatory under a series of prominent and outstanding dance trainers.
Before moving to Hollywood, Penelope Cruz had achieved her early success in Spanish cinema and soon she established herself as an international superstar. She first joined a Spanish music group Mecano and appeared in a music video of La Fuerza Del Destino. Penelope was only 15 when she started to act professionally on television, but when she turned 16, she tried her luck in the Spanish film industry and got success.
Getting Appreciations in Spain
In acting, she had a God Gifted talent that was recognized as she got nominations for Best Newcomer and Best Actress in her debut year in Goya Award. The Goya Award is considered as of Oscars in Spain. It was her start to a career that was destined for greater glories! After getting a remarkable place and presence at the Spanish movie circles, Penelope moved to Hollywood to make her mark at the world cinema forum. Here she received critical acclaim and recognition for her acting and became the first Spanish actress to be put heads together as a star at the Hollywood Walk of Fame and with an Academy Award. We are proud to provide you with a detailed sketch of her profile, career, achievements, and net worth in the following lines.
So read on, please!
Career and achievements Made by Penelope Cruz
At the age of 15, she went to a talent hunt agency and gave an audition. She was chosen among more than 300 girls, who were dreaming to be selected. Penelope impressed the judges with her confident and fresh talent, extraordinary acting skills and unmatched sense of presence. With Jamón Jamón, in 1992, she made her big-screen debut. In these movies, Penelope played the role of the female protagonist, Silvia. The film was highly appreciated by the audience and collected a great response throughout the whole country. In the same year, she portrayed as Virgin Luz with amazing perfection in 'Belle Epoque' and became famous overnight, because the movie earned an Academy Award.
Some of Great Penelope Cruz Movies
Though in her long career, Penelope had shown her acting in several movies, yet here is a small list of the movies, which caused her great fame.
Belle Epoque (1992) (Romance, Drama, Comedy)
Abre Los Ojos (1997) (Drama, Sci-Fi, Thriller, Romance, Mystery)
Todo Sobre mi Madre (1999) (Drama)
Blow (2001) (Crime, Biography, Drama)
Volver (2006) (Drama, Crime, Comedy, Mystery)
Los Abrazos Rotos (2009) (Drama, Romance, Thriller)
Venuto al mondo (2012) (Drama, Romance, War)
Pain and Glory (2019) (Drama)
Goals, Achievements, & Awards Got by the Hot Star
She was chosen to earn Empire Award for Best Actress for her role in Volver in 2006.
After two years, she was presented with the BAFTA Award and the highly esteemed Academy Award in the category of Best Supporting Actress for her portrayal of the character of Maria Elena in the movie 'Vicky Cristina Barcelona'.
She was presented with a star on the Hollywood Walk of Fame in the year 2011. This is the award that nominated her as the first-ever Spanish actress to be conferred with the prestigious Star.
Her Personal Life & Legacy
She had enjoyed a romantic relationship with 'Vanilla Sky' co-star, Tom Cruise for three years, from 2001. However, they separated their ways in 2004. Later she began dating with Javier Bardem, the co-star of the movie 'Vicky Cristina Barcelona' in 2007. They tied the wedding knot in 2010. The couple has been blessed with two kids Luna, and Leonardo. Penelope is undoubtedly the first Spanish actress who has won Academy Award in the category of Best Supporting Actress for her film, 'Vicky Cristina Barcelona'. Moreover, she is also the first Spanish actress to be presented with a superstar on the Hollywood Walk of Fame.
Net Worth of the Acting goddess
She has earned a prominent name in Hollywood and owns the credit to work with numerous Hollywood superstar. As of 2020, having a roughly Penelope Cruz net worth of $55 Million. She is earning more than $4 Million from the stage, shows, and Hollywood film industry.