PDF To Word Converter: Top 5 Best PDF To Word Converters That Will Make 10 Times Easy For You To Convert Your Files From PDF To Word!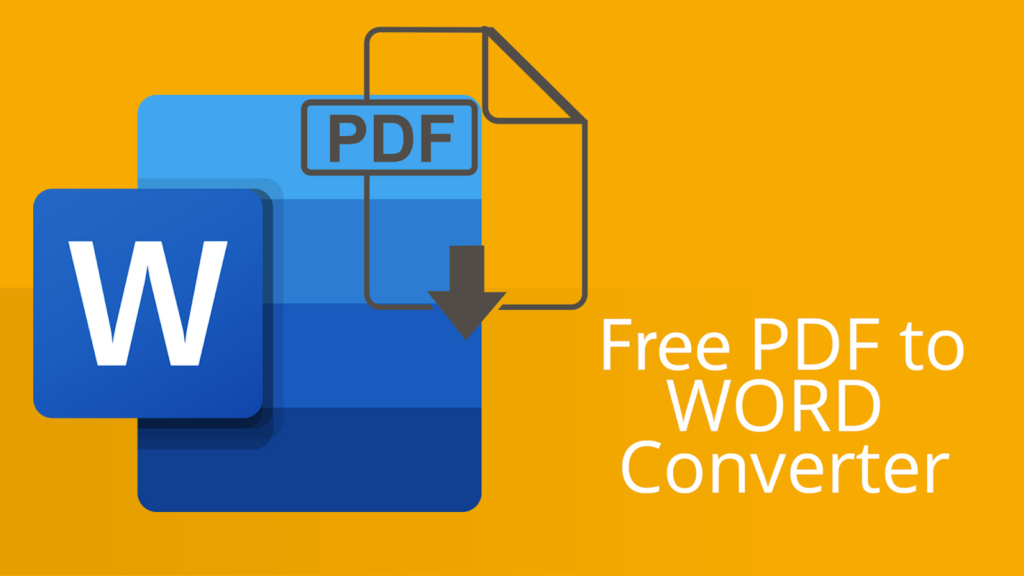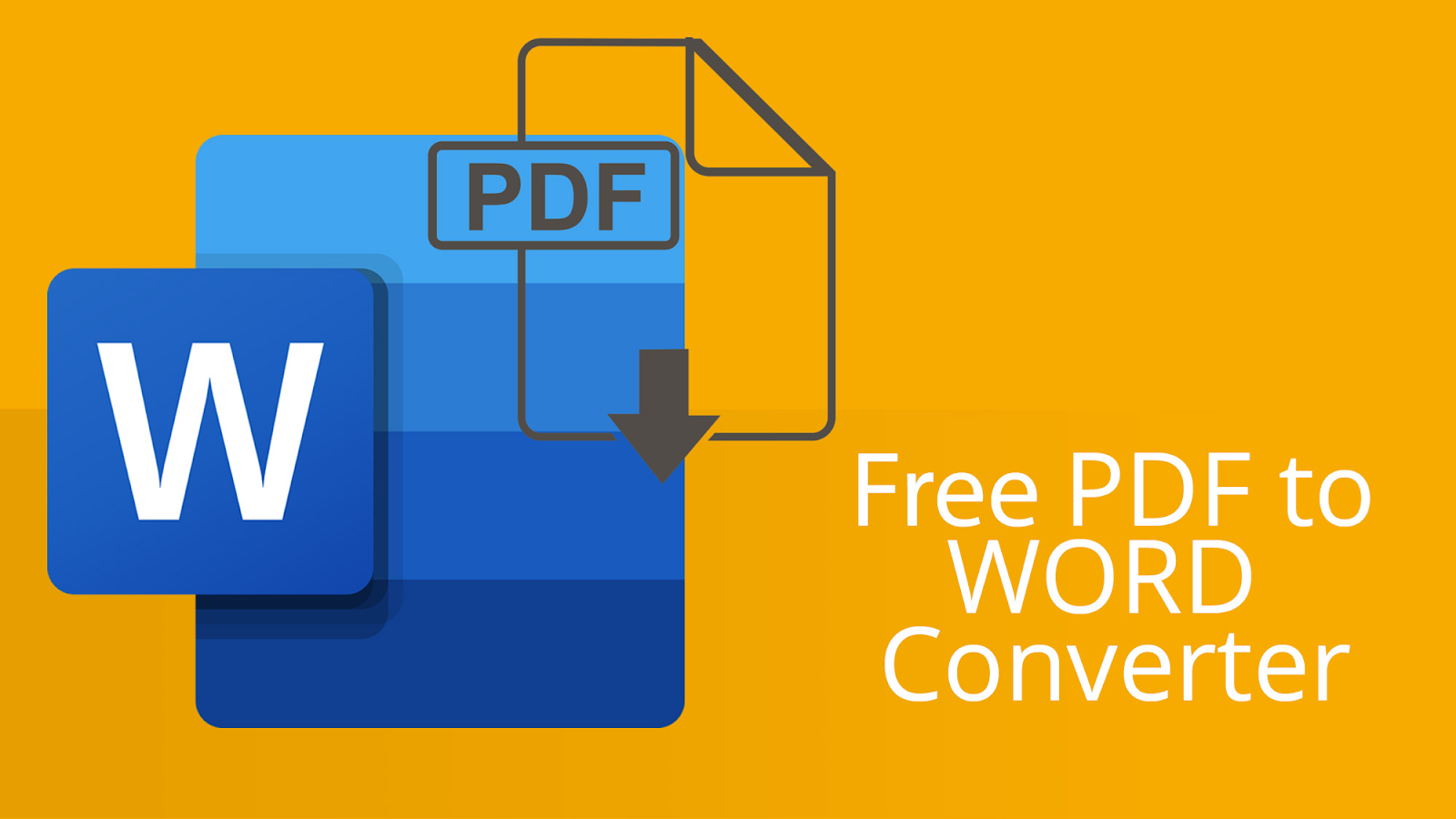 PORTABLE DOCUMENT FORMAT (PDF):
PDF is a perfectly designed format for a file that can be used to make many presentations in which you can use images, graphics, and text formatting. It was designed and released by Adobe in 1993 to make it easy for people to compile their information or data into a PDF file.
It is a very well-thought and well-designed software that has been constructed with the best built-in software, hardware, and operating systems. PDF is operational in almost all kinds of systems like iOS, Android, Windows, etc. It has many built-in additional features that can be used to make your document look more professional and presentable. It can also be easily converted into the word format so you can edit it your way.
MICROSOFT WORD:
Microsoft Word was developed by the Microsoft company which is also very useful for making assignments, presentations, etc. and is mostly used by students and business officials. It was launched on October 25, 1983. Microsoft Word, like PDF, also has many built-in features that allow you to modify your files according to your needs.
It can be operated on all types of systems like iOS, Android, Windows, etc and it can also allow the user to convert their PDF files to Word format for further editing and modifications.
PDF TO WORD CONVERTERS:
We have talked about Word and PDF separately and about their amazing features. Apart from these basic features, the PDF file can also be converted to a Word file which is easier to upload and edit. There are many converters available on the internet that can help you convert PDF to Word. In this article, we will discuss some of the best converters available for this specific task.
To our knowledge, Investintech Free Online PDF to Word converter is the most used and one of the best converters available on the internet that helps the user to help edit all the files they want to without any restriction or limitation of the files you can edit. And this is done by converting those PDF files into Word files.
Though PDF documents are highly credible and well-designed, with minimal editing and modifications. It is the most original form of a document that you have compiled but the biggest setback of PDF document is that it can't be edited or modified easily so you have to convert it to a Word file using different software, in order to do the editing.
ADOBE ACROBAT DC: THE TOP PDF TO WORD CONVERTER:
Since we are talking about the best PDF to Word converters available, the top one that comes to our mind is Adobe Acrobat DC, which is undoubtedly the best converter available on the internet. Adobe Acrobat DC allows you to convert unlimited PDF files not just into Word, but any type of format you want to convert it to.
Adobe Acrobat is not free of cost but is for sure the best converter of all that has many features like you can edit the PDF files as much and as many as you want to. Allows you to convert it into different formats, and has similar unlimited features like these. It is available and functional on all types of devices and systems and is very affordable and easy to use.
TOP 5 FREE PDF TO WORD CONVERTERS:
PDF documents are the most used designs for compiling data and other documents as well as making presentations, but once the documents are put into PDF format, it is not very easy to edit or modify the particular documents. For that, PDF has been designed to work in a form of Microsoft software.
To edit all the documents, you have to convert them into Word format first and for that, you need some high-quality PDF to Word converters. Some of the best available converters for this job are as follows.
1. INVESTINTECH FREE ONLINE PDF TO WORD CONVERTER:
The topmost used and one of the best PDF to Worf converters is the Investintech Free Online PDF to Word Converter, which is by far the best converter after Adobe Acrobat but the amazing feature of this one is that it is free of cost, unlike Adobe Acrobat.
You can easily use it on a browser rather than downloading software to use it and from going through a long process of registration and it also saves you from the hassle of signing up or registering, unlike other online sites. Investintech allows you direct access by just opening it and putting in the desired file you want to convert. It quickly converts it and from there you can start doing your work.
Systems It Can Be Operated On:
Linux (in browser)
macOS
Windows
Pros:
The most promising feature of this one is that you can convert a large number of files without even worrying about the page limit because it allows you to convert an unlimited number of pages and that too, an unlimited number of times.
It maintains the integrity and authenticity of the document and the images and information present in the original document are saved in the converted one. Investintech doesn't affect the formatting style either and gives very promising results.
Easy to use and is free of cost.
It allows you to convert both native PDFs and scanned documents, which are pretty much used all the time in lectures, assignments, etc.
Cons:
The only negative point of this one is that if you have used custom font in the original PDF document, you will have to put in a little effort to fix it but even this is not a problem as it does not require a lot of effort to do so.
2. WPS PDF TO WORD CONVERTER:
The next best and most promising PDF to Word converter is WPS PDF to Word Converter. Which is great for converting a big number of documents at a very fast speed. It doesn't compromise the original quality of the document and helps preserve the original formatting. WPS works on two types of systems and has many built-in features.
Systems It Can Be Operated On:
Pros:
The original formatting of the document remains the same even after conversion. And all the images, colors, tables, graphics, and custom fonts are preserved in this.
Another interesting feature of WPS is that it allows you to split the stuff you want to edit and convert from in between the original document and merge it into the other set of documents.
WPS allows you to convert the pages of your own choice and you can arrange them in batches and so as much editing as you want to.
It doesn't compromise the original layout, font, and formatting of the document and all of these features are free of cost.
Cons:
The biggest setback of this one is that it allows you to convert a document of five pages only so you have to do it multiple times to convert more. Other than that it doesn't have any negative points.
3. WONDERSHARE PDFELEMENT:
So the Wondershare PDF converter offers many features in addition to the conversion part. It allows you to make new PDF documents, edit them, and even helps you to sign them. It helps the user to have access to all features of Word which allows you to easily insert images, graphics, different fonts of your choice, and much more.
Wondershare also allows you to add more texts to the original documents in case you forgot to put something important earlier. And you can share with others easily so they can look into the document and further share it with their officials. It provides all these facilities for free and is very easy to use.
Systems It Can Be Operated On:
Pros:
It allows the user to insert as many high-quality images in their respective document as they want to.
Another amazing feature is that it supports a number of different files at a time.
Wondershare's best feature is its ability to protect the document and not just the whole document. But you can also protect certain parts in it that you can easily protect and are not accessible to the people who don't have permission to see it.
It can be operated for free and can also be download on Android and iOS to do the editing and conversion directly on your device.
Cons:
Apart from all the amazing features, this one also has a similar problem as WPS, which is that is doesn't allow you to convert or edit more than five pages at a time.
4. NITRO PDF TO WORD CONVERTER:
So the fourth one in the list is Nitro PDF to Word converter which is good. But not as good as the above-mentioned ones as it has limited features in the free version. It is best for preserving the text but not good for preserving high-quality images. It requires your email because the converted document is emailed to your ID.
Nitro facilitates a 14-day free trial but after that, you have to buy it in order to use it. The user can only operate it on Windows as it is not functional on any other system.
Systems It Can Be Operated On:
Pros:
It is user-friendly and is not very complicated to operate.
Allows the user to create, edit, and convert the documents.
It helps to explain and review the complete document that you have converted.
Cons:
It can only be used free for 14-days.
This software allows you to convert only five documents per month.
The high quality or heavy images are not preserved.
Another problem that you can face is that it can affect the original spacing and can have unexpected line breaks in the documents which you can fi later.
5. UNIPDF:
So the last one in the list of best converters is UniPDF which allows the quick download and conversion of the document, hence it is time-saving. It does not ask for any ID or personal information or the involvement of additional software. And can do the job on its own.
Although it is for free, it is not as accurate as other converters mentioned above. The converted documents might have different fonts, formatting, etc from the original one and it operated on Windows.
Systems It Can Be Operated On:
Pros:
Fast downloading and conversion speed.
Unlike a Nitro converter, it preserves the images in their original shape and form.
It is a very small, well-designed, and easy to use the tool.
It is the best possible converter to covert small and simple files.
Cons:
It is not 100% accurate.
Can compromise the original font and styling of the document.
The formatting of the text is also lost and compromised sometimes.
Only allows you to convert and edit three pages at a time.
DISCLAIMER:
These are some of the best PDF to Word converters we have summed up in this article after some research. And it will be quite helpful for you if you are looking for a good converter. Though there are many other amazing converters available on the internet that you can look into and use them. Also, these ones are the best ones of this year but the list can change in the coming years so keep your eye on the good ones.
Which one of the above-mentioned converters did you find the most suitable for converting PDF documents to Word?