Onion Emoji 🧅
Onion Emoji Meaning:
What does the onion emoji mean? The onion emoji is the picture of full onion 🧅 displayed in skin color. This emoji is basically to add flavors to boost the taste of food. When you cut onions they can make eyes teary so it is also used to show tears. You can send this emoji with Crying face emoji😢.
People also use this emoji to ask someone that onion is the part of the dish or not.? When you are cutting onions they can make your 👀 eyes teary, so due to this sometimes it can be used to indicate tears. You can send this emoji on Facebook with a cooking emoji to remind someone not to forget to add the onions to the dish.
Note: Onion was formed as a part of Unicode 12.0 in 2019 and labeled Emoji 12.0 in 2019.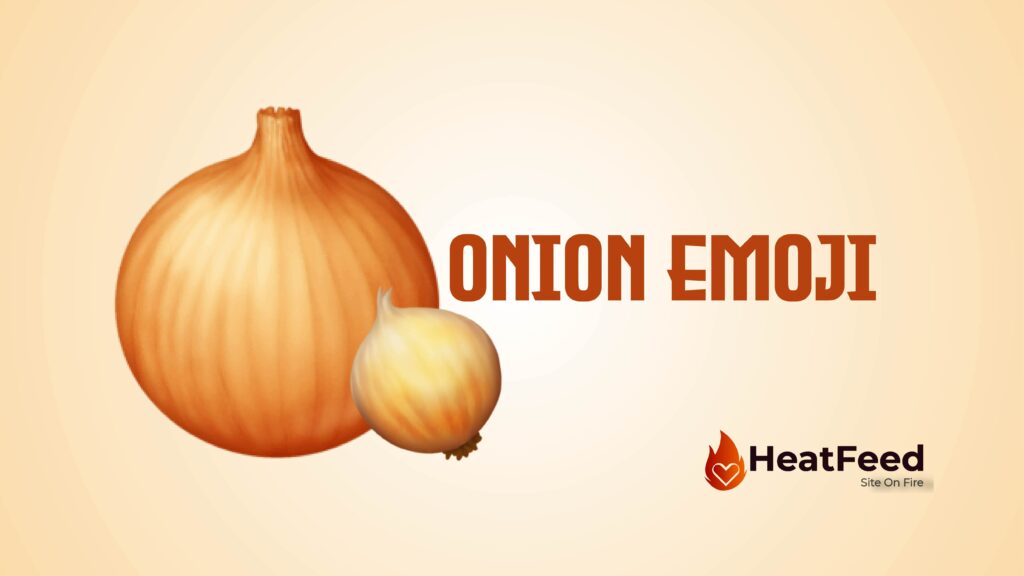 How to copy and paste the Onions emoji?
You can easily copy and paste onion emoji with heatfeed.com. Below are the points to guide so you can copy and paste your favorite emoji on any social media platform or conversation.
Visit heatfeed.com and find the onion emoticon that you want to copy.
Click on it and then click on the Copy icon.
Now you can easily paste this emoji on any social media platform.
Similar Emojis
A list of related emojis to 🧅 consists of 🧄garlic emoji, 🥺pleading face, 🥧pie, 🍕pizza, or 🧀cheese wedge.
Why do people use emojis?
People use emoticons because of a few reasons. These reasons are listed below:
1. They make you more famous on social media
2. We react to them like we would a real human face
3. They are OK even in business settings!
4. They soften the impact of a critique
Apple Name
🧅 Onion
Codepoints
🧅 U+1F9C5
Shortcodes
:onion: (Github, Slack)
copy & paste emoji
emoji copy and paste
emoji meaning
Onion Emoji