🎶 Musical Notes Emoji
Music Notes Emoji Meaning
The symbol 🎶 emoji shows three eighth notes which are used to show singing or music. Many times they are inserted next to quoted lyrics. In general this notes emoji can be seen in terms of conversation all music related topics as symbolical meaning. It has another name like song emoji.
Ask to participate in music related activities like dance or singing. Did you have desire to dance or singing? To show happiness of heart use these emojis to explain the joy of emotions. Color of musical note emoji changes on different platforms, such as on Apple it looks black. On Google it looks grey, sky blue, black or sometimes pink. Music note copy paste emoji to explain joy in messages without speaking.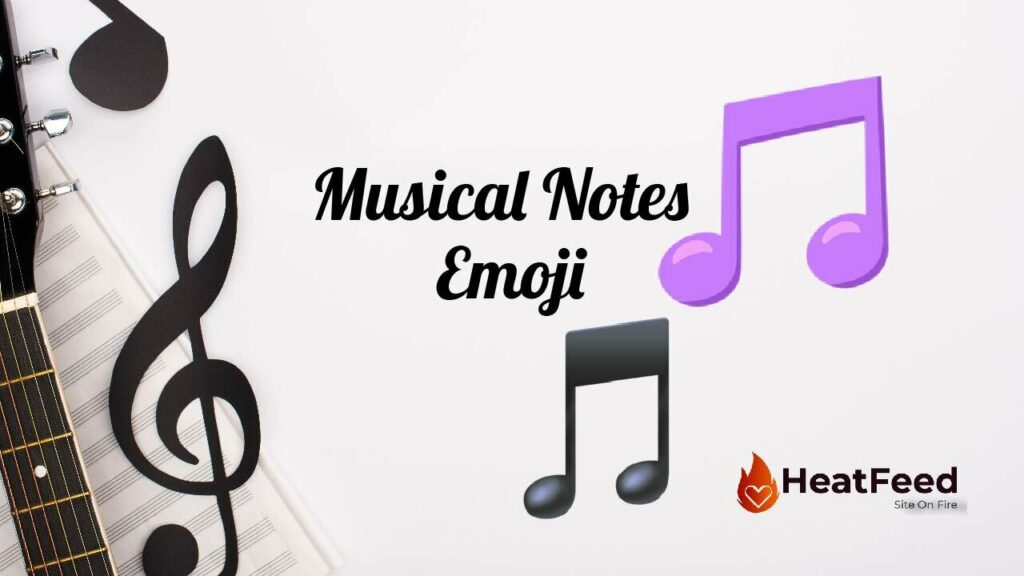 Examples to use Musical Notes Emojis🎶
Please help me to read the 🎶 of song.
Tonight are we going to party🎶?
Similar Emoji
🪕 Banjo, 🏕️ Camping, 🎛️ Control knobs, 💃 Woman Dancing, 🎅 Santa Claus, 🎧 Headphone, 🪝 Hook, 😗 Kissing Face, 😙 Kissing Face with Smiling Eyes, 👨‍🎤 Man Singer, 🎚️ Level Slider, 🕴️ Person in Suit Levitating, 🎹 Musical Keyboard, 💿 Optical Disk, 🎉 Party Popper, 📻 Radio, 🎙️ Studio Microphone, 👩‍🎤 Woman Singer, 🎺 Trumpet
Also Known As
🎶 Music
🎶 Music Notes
🎶 Singing
NOTE: Under the name "Multiple Musical Notes" this emoji was accepted as part of Unicode 6.0 and in 2015 they were added to Emoji 1.0.
Apple Name
🎶 Musical Notes
Unicode Name
🎶 Multiple Musical Notes
| | |
| --- | --- |
| Apple | |
| iOS 14.6 | |
| iOS 11.1 | |
| iOS 10.2 | |
| iOS 8.3 | |
| iOS 6.0 | |
| iOS 5.1 | |
| iOS 4.0 | |
| iPhone OS 2.2 | |
| | |
| --- | --- |
| Google | |
| Android 12L | |
| Android 12.0 | |
| Android 8.0 | |
| Android 7.0 | |
| Android 4.4 | |
| Android 4.3 | |
| Gmail | |
| | |
| --- | --- |
| Samsung | |
| One UI 3.1.1 | |
| One UI 1.0 | |
| Experience 9.0 | |
| TouchWiz 7.1 | |
| TouchWiz 7.0 | |
| TouchWiz 5.1 | |
| TouchWiz Nature UX 2 | |
| | |
| --- | --- |
| Microsoft | |
| Windows 11 | |
| Windows 10 Anniversary Update | |
| Windows 10 | |
| Windows 8.1 | |
| Windows 8.0 | |
| | |
| --- | --- |
| Twitter | |
| Twemoji 13.1 | |
| Twemoji 1.0 | |
| | |
| --- | --- |
| Messenger | |
| 1.0 | |
Codepoints
🎶 U+1F3B6
Shortcodes
:notes: (Github, Slack)
emoji
multiple musical
musical notes
musical notes copy and paste
musical notes emoji meaning