🤑 Money-Mouth Face Emoji
Money Mouth Face Meaning: 
Emojis were invented as a way to symbolize expressions. Money-Mouth Face emoji is a yellow face with raised brows, dollar signs for eyes, and an open smile with a tongue that looks like a green dollar bill. On some platforms, the eyes of the dollar sign are depicted as green circles. It usually refers to a pricey item that you enjoy or that offers you money. This smiley can be used to express things like "I won the lottery!" or "I got my salary today!" Making money, loving wealth, being or feeling rich, and ideals of success and perfection are all examples of content relating to money.
NOTE: Money-Mouth Face was added to Emoji 1.0 in 2015 after being approved as a part of Unicode 8.0.
| | |
| --- | --- |
| Emoji: | 🤑 |
| Name: | Money-Mouth Face |
| Meaning: | making money, loving wealth, rich, success, and excellence |
| Unicode version: | None |
| Emoji and IOS version: | Emoji and IOS |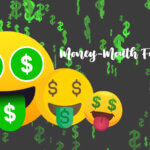 When was Money-Mouth Face added to emojis?
In 2015, the Money-Mouth Face emoji was added to the Emoticon and smiley category and also approved under Unicode 8.0. It is the classic representation of rich, success, and superiority.
How to Copy-Paste Money-Mouth Face Emoji?
The most important topic is how can you copy-paste this emoji. By using heatfeed.com, It became easier to do the Money-Mouth Face emoji copy and paste and other 10000 emojis copy and paste. You have to do a few clicks and then you can copy-paste your favorite emoji.
The first step is to visit our website heatfeed.com. Find and click on the emoji that you want to copy.
Click on the copy icon and it will automatically copy on your device.
Now you can send it on any online social media platform like Facebook, Instagram, Whatsapp, etc.
Who uses 🤑 Money-Mouth Face Emoji?
People use this emoji when they are generally looking for a proper way to show their love or appreciation of money. People also use this emoji when they want to consume money. Most generally, it is used to point to a way of life improvement and is usually used in regard to money-making, banking, cryptocurrency, and the job market.
Lavish combination to use 🤑 Money-Mouth Face Emoji
Combinations are just a set of various emojis placed together like this ​💰​🤑​✔️​. And you can use different unique combinations to make your text more unique and impressive. Below are a few lavish ideas:
Just look at this dress 👗, how expensive it is 🤑
You are so rich 🤑🤑💸
Can't believe, I win a lottery 🤑💰
You wanna spend money? 💸🤑💰
I want to make online money 🤑💻
I got the job that I always wanted 💸🤑🧑‍💼
He bought a brand new car​🚙​🤑​🚤​
​💰​🤑​✔️​ I'll save money this month
 Similar Emojis:
There are some other emojis that are similar to 🤑 Money-Mouth Face emoji 😛 Face with Tongue, 😝 Squinting Face with Tongue, 🤪 Zany Face, and 😜 Winking Face with Tongue. Among many other things, each emoji depicts a specific message.
Also Known As
🤑 Dollar Sign Eyes
🤑 Money Face
🤑 Dollar Sign Mouth
🤑 Wealthy
🤑 Rich Emoji
Apple Name
🤑 Money-Mouth Face
Apple

Apple

iOS 14.6

iOS 10.2

iOS 10.0

iOS 9.1
Google

Google

Android 12.0

Android 11.0

Android 8.0

Android 7.0

Android 6.0.1
Samsung

Samsung

One UI 2.5

Experience 9.0

TouchWiz 7.1

TouchWiz 7.0

TouchWiz 6.0
Microsoft

Microsoft

Windows 10 May 2019 Update

Windows 10 Anniversary Update
WhatsApp

WhatsApp

2.21.11.17

2.19.7

2.17
Twitter

Twitter

Twemoji 13.1

Twemoji 2.0
Facebook

Facebook

13.1

4.0

3.0

2.0
Codepoints
🤑 U+1F911
Shortcodes
:money_mouth_face: (Github, Slack)
emoji copy and paste
emoji meaning
Emoji Smiley
money mouth face emoji