🦾Mechanical Arm Emoji
Robot Arm Emoji Meaning
Mechanical Arm Emoji🦾 is a robot arm emoji gesture you can use this emoji to expresses the power-metal in your arm. This gesture also shows handwork with the help of an arm. This robot arm emoji is also used to show strongeness. Robot arm emoji meaning is same as Robotic arm emoji.
Metal Arm emoji is a robotic hand and arm. This cool mechanic arm emoji meaning can be used as the arm if someone has lost their arms. Like most military soldiers lost their body parts in wars or fighting against terrorists. It is used to represent technological and mechanical senses. Popular science tells that it is related to prosthetics and accessibility. Related body parts like nose, ear, brain, and arm emoji etc are found in people category. Appearance of emojis varies on different platforms like Google, Facebook and Instagram.
The mechanical arm 🦾 meaning is used to demonstrate metal, or someone's personal work is hard or stiff. Used to send the message that "I am going to get 💪 muscles in a few days". To get the answer of What does the robot arm emoji mean? Check the following examples. It has other names as strong arm emoji, robot hand emoji, mech emoji, and bionic arm emoji.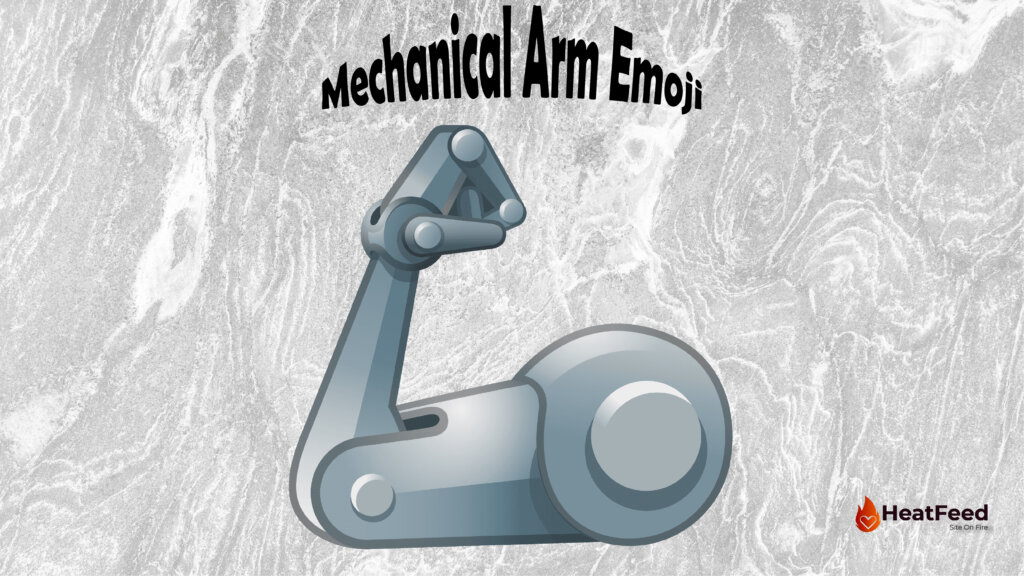 Examples to use Metal arm emoji
Her mind is so stiff like a robot 🦾
Robot fight 🦾 ⚔️
Your robotic 🦾 mind need awareness
Steampunk wolf 🦾🐺
Back to the gym for training 🦾
🦾 Fit to Fab 💪
| | |
| --- | --- |
| Emoji | 🦾 |
| Emoji Name | Mechanical Arm Emoji |
| Meaning  | Accessaability, Body part, Robotic body part |
| Unicode | 12.0 |
| Emoji or iOS version | Emoji 12.0 and iOS 13.2 |
Note: Mechanical Arm Emoji was formed as a part of Unicode 12.0 and labeled Emoji 12.0 in 2019.
Similar Emoji of Mechanical Arm emoji
Crossed Fingers 🤞Love You gesture 🤟 Ear with Hearing Ad🦻, Nose👃, Brain🧠, Anothomical Heart🫀, Tooth🦷, Tongue👅 🤘Sign of the Horns, Backhand Index pointing down 👇
Apple Name of Mechanical Arm emoji
🦾Mechanical Arm
Codepoints
🦾U+1F9BE
Shortcodes
:mechnical_arm(Github, Slack)
arm emoji
mechanical arm
metal arm
strong arm emoji