🍖 Meat On Bone Emoji
Meat On Bone Emoji Meaning:
What is 🍖? This emoji depicts meat like a piece of bone 🍖🍖🍖🍖 present on the white bone portion, the same as shown in movies and animated documentaries. This emoji was included in Android 4.4 as a steak.
NOTE: The Meat on Bone emoji 🍖 was approved for Unicode 6.0 in 2010 and included in Emoji 1.0 in 2015.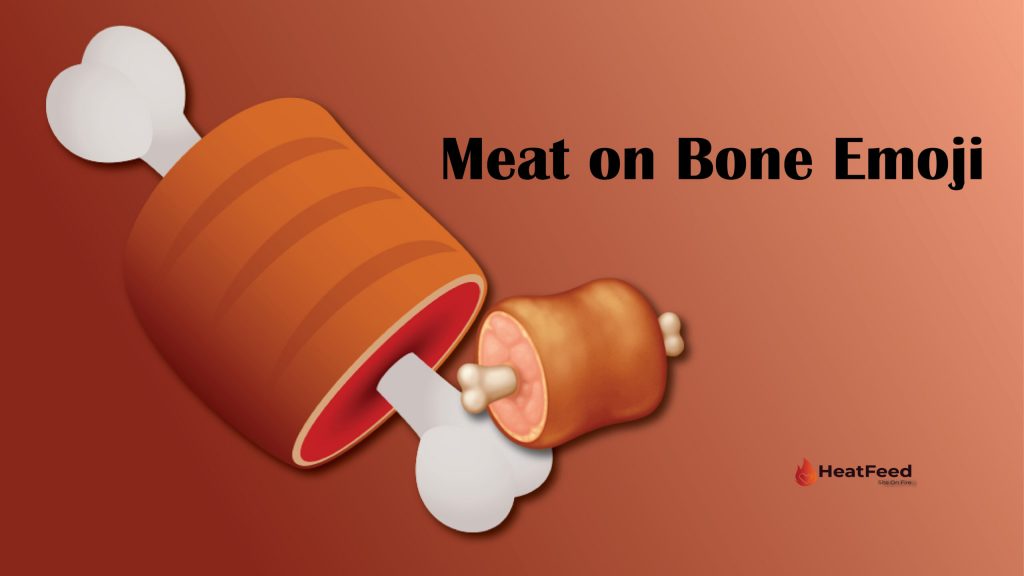 Similar emoji:
A list of similar food emojis includes 🍳cooking pan emoji, 🥩 cut of meat emoji, 🍔 hamburger emoji, 🧀 cheese wedge emoji, 🍒 cherries emoji. You also learn Unicodes, the meaning of emojis and symbols, and easily copy & paste emojis.
Also Known As
🍖 Manga Meat
🍖 BBQ
🍖 Barbeque
Codepoint
🍖 U+1F356
Shortcodes
:meat_on_bone: (Github, Slack)
emoji
emoji copy and paste
meat on bone emoji