🫦 Biting Lip Emoji
Biting Lip Emoji Meaning:
Emojis were created to symbolically express emotions and feelings. This biting lip emoji is similar to the mouth emoji with the top teeth biting down on one side on one side of the lower lip. Used in romantic contexts to indicate the feeling of sexual desire, flirting, and arousal. People also use this emoji to express fear, pain, and feeling of excitement.
NOTE: In 2021, Biting Lip was approved as part of Unicode 14.0, and also added to Emoji 14.0 in 2021.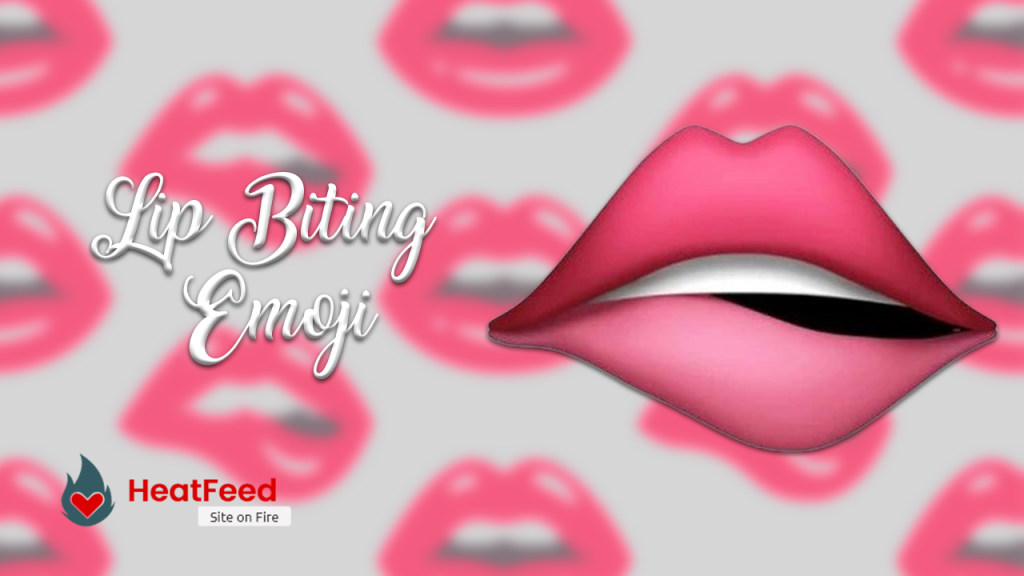 How to copy-paste the lip bite emoji?
The lip biting emoji is liked by many people because they find a perfect emoji to show their arousal feeling. Many people want to know how can they lip bite emoji copy and paste. Just follow the given steps to copy-paste this emoji.
Firstly, you have to visit our website heatfeed.com.
Click on the search bar and write the name of the emoji you want to copy.
Now click on the "copy the emoji" icon and it'll automatically copy on your device.
Then paste it anywhere you want to.
Similar Emojis:
The similar emojis to the Bite Lip emoji 🫦 are 👄 mouth emoji, 😈 Smiling Face with Horns, 🤤 Drooling Face, 😘 Face Blowing a Kiss, 😺 Grinning Cat, 😸 Grinning Cat with Smiling Eyes, 💋 Kiss Mark, 🤩 Star-Struck, 🤪 Zany Face, 🙃 Upside-Down Face, 😂 Face with Tears of Joy, 🤠 Cowboy Hat Face, 😓 Downcast Face With Sweat, and 😛 Face with Tongue.
Apple



Apple

iOS 15.4
Google



Google

Android 12L
WhatsApp



WhatsApp

2.22.8.79
Twitter



Twitter

Twemoji 14.0
Facebook



Facebook

14.0
Codepoints
🫦 U+1FAE6
biting lip emoji
emoji lip biting
lip bite emoji