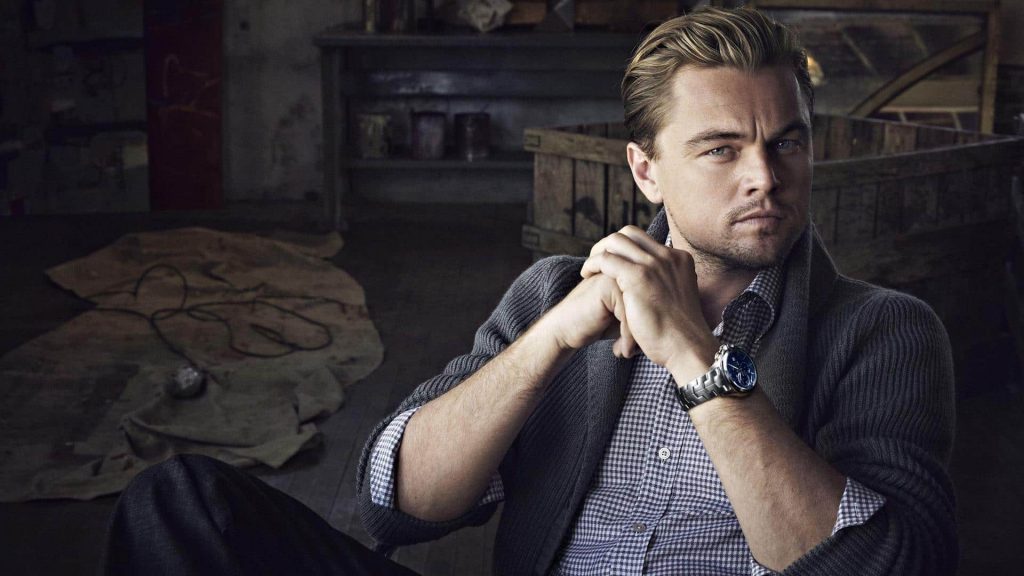 Life History of Leonardo Wilhelm DiCaprio & His Career
Leonardo Wilhelm DiCaprio was born November 11, 1974, in, California, USA. His father, George DiCaprio is an underground writer, editor, and also a distributor of comic books. Leonardo's mother, Irmelin DiCaprio, is from a Russian and German descent and a former legal secretary. We are discussing hare the success story of Leonardo Dicaprio.
At a very young age, he had to suffer the pain of the separation between his parents. He has perhaps taken the shock of the divorce of his parents so deeply that he is now 45 years old and hasn't yet married. He has always been news for having relationships with several actresses with whom he had starred in some of his previous movies.
Though his parents separated their life with each other, yet the credit makes him a successful star, goes to his parents who motivated him to start his acting career at an early age.
Leonardo's Debut in Hollywood
He made his debut in Hollywood as Josh in a horror film Critters 3 in 1991. The role in the weekly sitcom Growing Pains brought a big change in his career. In this sitcom, he portrayed a homeless boy that won him sufficient notice to get him an audition for Tobias Wolff's, This Boy's Life by Michael Catton-Jones.
DiCaprio won an Oscar nomination for Best Supporting Actor for his incredible performance in What's Eating Gilbert Grape. At the age of 19, he was hailed as an actor to watch. He graduated from supporting work in television to a status as one of the most coveted Hollywood actors under the age of 30.
He became a spawning legion of websites and a phenomenon when he played the leading roles in James Cameron's Titanic, and William Shakespeare's Romeo + Juliet and James Cameron's Titanic. His name got an entire industry built around his emerging name.
In his school, he played the role of an ambitious young and began his acting career. Soon he started making many occasional stints on the Saturday morning show "The New Lassie", educational films and commercials.
A Glance on His Film Career
Leonardo had featured and acted in many TV commercials, before starting his movie career. He appeared in various soap operas like Growing Pains and Santa Barbara in the 90 decades. As being a multi-talented actor, he got a shot to stardom after playing an immortal role in the 1997 epic disaster movie "Titanic" by James Cameron.
It was the time when his acting skills were polished and showcased his talent in the super hit movies like "The Aviator', Blood Diamond' The Departed, Shutter Island, Catch Me If You Can, and many more. He is also known and appreciated as being an environmentalist, who is raising his voice against environmental issues all over the world.
Nominations, Awards, and Achievements of DiCaprio
Including Oscars, he has been nominated in many multiple prestigious awards, since he has started his acting career on the big screen. He had finally won an Oscar Award 2016, after getting a nomination for six-time in 'The Academy Awards. The jury at the Golden Globe Awards nominated him for eleven times, but he won the award 3 times for The Aviator 2004, The World of Wall Street 2013, and The Revenant 2015.
The best dramatic movie, The Great Gatsby, got him the People's Choice Award in 2014. Moreover, he's got numerous nominations including, The Saturn Awards, 'Teen Choice Awards, Teen Choice Awards, and Scream Awards and many more. A long list might form while discussing the achievements of this all-time great Superstar.
Contributions of Leonardo DiCaprio
The Oscar & Academy Award winner Leonardo is working as an active and enthusiastic supporter of the Global Environment. He has taken a break from his career to concentrate on the fatal issues related to environmental.
He can be seen on all the major social networking sites like Facebook & Twitter and keeps on posting the latest updates of his activities relating to saving the environment. He's also made a foundation under his name 'Leonardo DiCaprio Foundation', where he posts news about his latest movies and addresses environmental issues.
Net Worth of Leonardo DiCaprio
At the end of 2019, Leonardo DiCaprio has an approximate net worth of $270 million. According to a report, he has consistently been one of the highest-earning actors in Hollywood for over two decades. He has also made many lucrative non-acting investments, most notably real estate endeavors.