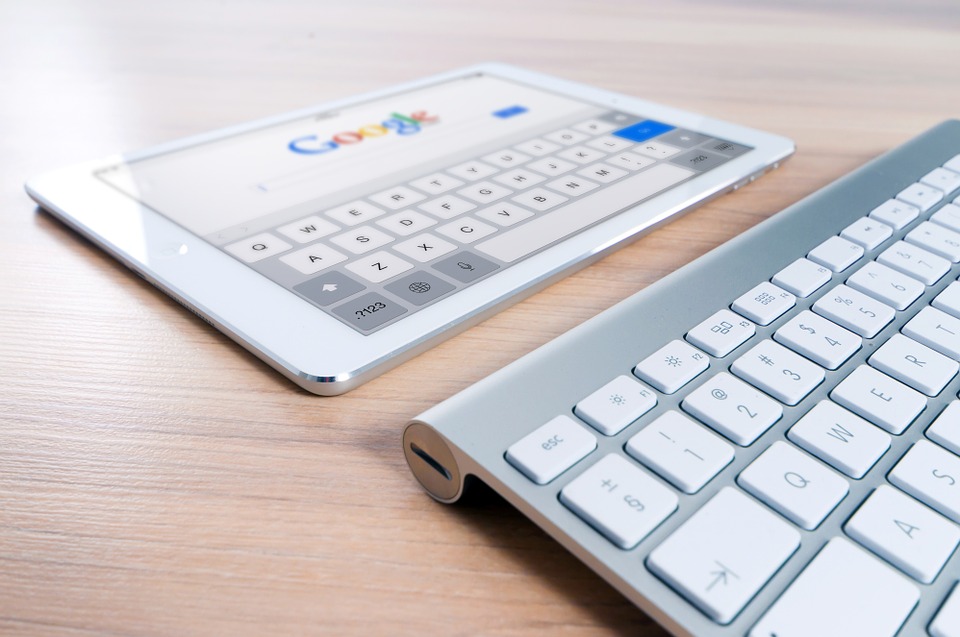 Everyone loves free stuff, even it is in any form like a tool, software or eBook, etc. That's why we keep searching for some helping stuff to run our SEO campaigns and love everything that comes free and can boost up our website. We highly appreciate free SEO tools, especially when they come from Google. If you want to see all the latest trends and data from Google, the tool is always there. The tool helps you searching anything via Google Trends and even narrow down the list to a specific category or country. 
Recommended by SEO experts, the tool has proven useful to identify the latest trends or viral news in a particular area. Ideally, if once you identify a trend, you can craft new promotions, blog posts, or ideas that reflect against that trend. By using this amazing tool, you can plan the best time to launch a promotional campaign. You'll find Trends on Google as the most helpful tool for any of your annual promotions or seasonal campaign because you can discover the best timing for your upcoming ad hoc digital marketing campaigns.

Google Trends; An Indicator to know all the Hot & Cold Topics
It works as an indicator and shows how many people are searching for a specific term over a period of time. It offers you an overview of all the topics the people are searching for. The tool sorts out the trends depending upon the category, time span, geographic location, etc. and also allows the user to compare among all the searches. Google's latest trends platform is very user-friendly & quite easy to use. 

Measure the Brand Popularity
The tool presents the relative popularity of a keyword over time. For example, if the "Trends" shows that the term "MacBook" first appears in late 2015, and gradually increases in popularity as more people search for the term. By default, Trends will show you the relative popularity of a term worldwide over the past two or three years. For your desired queries, you can adjust the specific region or/and time period.
Refine the List of Your Keywords
When you type the keyword "Play Online Games" you'll see various options listed below. You may distinguish between Online Games, Play Online Games, and Online Games. You will get to know the difference among all the keywords by keeping an eye on the options that appeared against your query. The related queries and topics that Trends displays would certainly help you to refine your keywords planning. 
Get Ready To Make a Successful Business Tour
Explore the top trends at your destination before you plan some International travel. Trends help you measure the popularity, and worth of any brand or product you want to sell or buy. You can track tech trends, identify new markets, and communicate with your clients more clearly. For example, you are moving to Asia, set the country to Singapore, and see the recent search trends in that country.
If your queries are related to the tech industry, you can narrow down the focused keyword results by a particular span of time. The tool will at least make you aware of some of the top topics that people in the country trending about. By using the tool, you can also get a slightly different perspective on various issues and news, even if you don't travel to that region.
Get to Know, What Your Audiences are thinking?
Google has now become an Institution than to be the most popular search engine. A gift from Google arranges the desired data to be incredibly indicative of public interests and opinions. You can use this amazing tool to your advantage by understanding the public opinion related to your products or services.
Let's say if you are using Trends for Aisle8, OvrC Pro, you would like to know how the perception of your industry has changed over time and where it is standing now. Simply go to Google Trends, start with some basic queries and get multiple results, within just a few steps. Now get ready to see a list with a graph that shows you the search trends over time for the keywords compared to each other.
By default, it will offer you the results expanding the globe, yet if you are targeting a specific country or region, you can get the graph to that area. You will have to select your preferred area or city to navigate down to the Regional Interest panel. 
Google Trends Exposes the Policies & Strategies of Your Competitors
Google provides you sufficient help to monitor your competitors', as well as the popularity of your own brands. The "News Headlines" an amazing feature by Google Trends allows you to monitor the popularity in conjunction with any good or bad news stories.
If you search for your competitor and their graph looked a little something better than your products, then you might be intrigued about how they've managed to get this much acceptance. By selecting the News Headlines box, you'll be able to learn very quickly why these peaks have been formed. Read a little more description by hovering your mouse over the letters. 
Get Help to Find Products for Your Ecommerce Website
Trends is always there when you are going to find ideas for products to sell on your eCommerce website, or even if you've come up with a new retail business idea. For example, if you want to establish a website selling virtual reality headsets in Hong Kong. Enter some variations of product terms into Google Trending and select the option to show data from Hong Kong over the past five years.
The results against the query 'VR headsets' appears with quite low search volume but the upward trend may make you think that virtual reality headsets will continue to become popular in 2018. Therefore, it would be good to invest in this business.
Find Out the Seasonal Peaks in Your Industry
Trends can also be used to identify seasonal peaks in your particular industry. For example, you want to sell gift hampers, Google Trends shows you the graph with a huge spike in interest around December. Though, we can see that interest is actually starting to pick up around July/August that indicates that you should start marketing activity earlier in the year to ensure to be in the competition.
It would also be very helpful if you take your research, or product development, further and use the 'related topics' section. The section assists you to identify types of gift hampers, you are planning to start. Here you can see that 'gourmet Christmas gift hampers and 'Christmas Baking Kit Hamper' searches are gaining interest gradually. You may see it as an opportunity to launch 'Luxury Christmas Hamper Idea or a 'Cookies and Sweets Hamper'!
The Final Words
There is nothing to add in that you know it very well that targeted, relevant, great, and popular content is key to a digital strategy and SEO success. The key that hits exactly to the targeted and popular content is timing and relevancy. Google Trends is a great way to understand what the people are thinking, talking about, what they are interested in and more importantly what kind of content they are going to enjoy and when they would love to enjoy it most.