Ice Emoji 🧊
Melting Ice Emoji Meaning:
The ice cube emoji is the cube of ice that is melting. Ice cubes are used to cool drinks that are warm, especially on hot days. You can send this drink emoji when you plan for a party or any celebration🍺😋
Note: Ice Cube was formed as a part of Unicode 12.0 in 2019 and labeled Emoji 12.0 in 2019.
How to copy-paste the ice emoji?
Ice emoji Copy and paste with just one click. Surprised? But heatfeed.com has made it possible for your ease. With just one click, your favorite emoji will automatically copy onto your device and then you are able to paste it on any online platform.
Go to any browser and visit heatfeed.com.
Type the name of the emoji you want to copy.
Now click on the "Copy Emoji" icon.
And, paste it anywhere you want like Whatsapp, Instagram, Facebook, etc.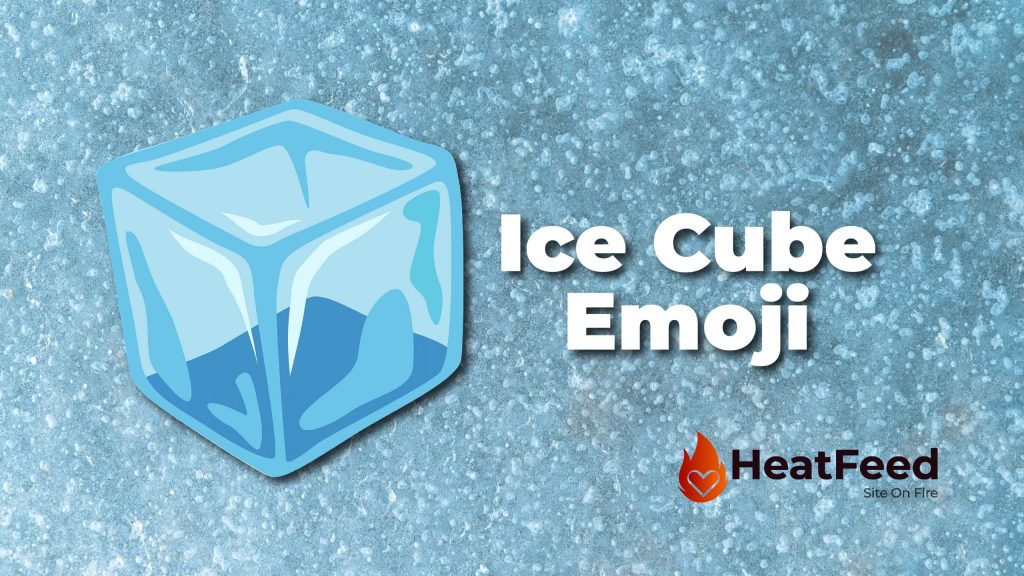 Similar Emojis
A list of similar emojis to ice emojis include 🧹Broom, ❄️️World Snow Day, ❄️️ Winter, 🧙Mage, 🦩Flamingo, 🥶Cold Face, 📊Bar Chart, 🏊Person Swimming, 📦Package, 🧉Mate, 🧅Onion, 🥊Boxing Glove, 🍱Bento Box, 🦃Thanksgiving Day, 🍎Apple Day of USA, 🍮Burns' Night, 🍻International Beer Day, 🎊Shrove Tuesday, 🌱World Vegan Day, 📽Movie, and 🍺Alcohol.
Apple Name
🧊 Ice
Unicode Name
🧊 Ice Cube
Apple



Apple

iOS 15.4

iOS 13.2
Google



Google

Android 12L

Android 12.0

Android 10.0
Samsung


Samsung

One UI 4.0 January 2022

One UI 1.5
Microsoft



Microsoft

Windows 11 November 2021 Update

Windows 10 May 2019 Update
WhatsApp



WhatsApp

2.22.8.79

2.19.352
Twitter



Twitter

Twemoji 14.0

Twemoji 12.0
Codepoints
Shortcodes
:ice_cube: (Github, Slack)
copy & paste emoji
emoji copy and paste
emoji meaning
ice emoji