🌶️Hot Pepper Emoji
Hot Pepper Emoji Meaning:
This 🌶️ chili hot pepper emoji meaning is to depicts a dark red chili, slightly curled and with a green stem. This vegetable emoji is used to represent hot and spicy dishes. These 🌶️ spicy emojis express the meaning of Spice, Red Hot Chili Peppers emoji,  Passion, Hot, Wild, Fiery, and Seduction. People use this emoji to describe any spicy food. People use this emoji while sending a wild or sensual post or commenting on a related post on Facebook.
We use this emoji when they post pictures of spicy food on their social media. In some countries, it is used for hotness. Chili emoji add kick and flavor to any content. People use this emoji in phrases like this: "This meal is really spicy🌶️🥵" and "Oh damn! She is so hot 🥵🌶️🥵"
NOTE: Hot pepper emoji was approved for Unicode 7.0 in 2014 and in Emoji 1.0 in 2015.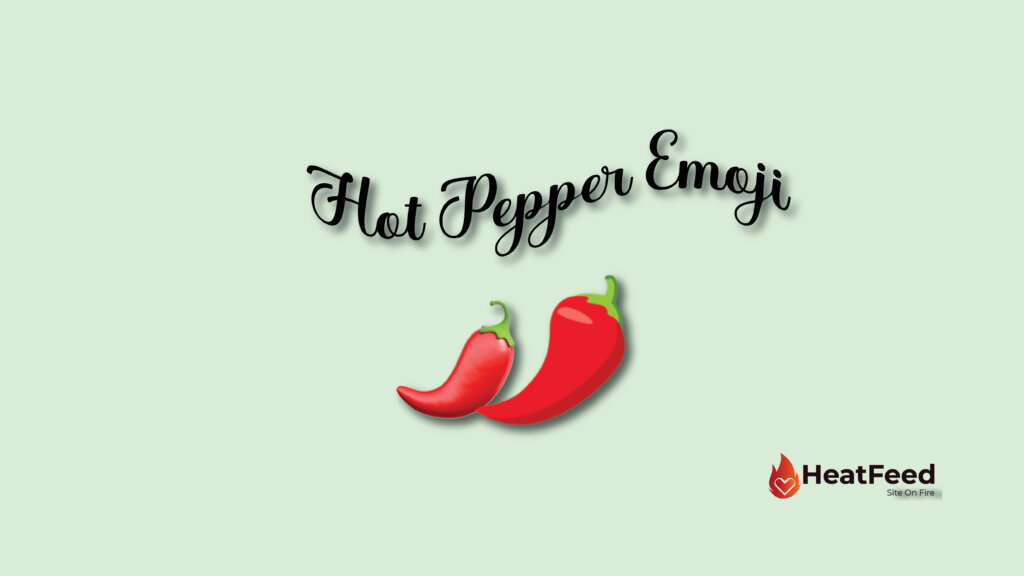 Similar Emojis
A list of related emojis to 🌶️ emoji is contained 🥑Avocado,🍆Eggplant,🥔 Potato, 🥕Carrot, 🌽Ear of Corn, 🫑 Bell Pepper, 🥒 Cucumber, 🥬Leafy Green,🥦 Broccoli, 🧄Garlic,🧅Onion,🍄 Mushroom, 🥜Peanuts, or 🌰Chestnut.
How to copy and paste Red Pepper Emoji?
It becomes very easy to copy and paste Hot Pepper Emoji. You have to follow a few steps and then you are able to copy and paste your desired emoji on any platform.
Visit our website heatfeed.com. Find the hot pepper emoji and click on it.
Click on the copy icon and it will instantly copy on your device.
Now, you have to just paste it on your favorite online platform according to your desire.
Also known as
🌶️ Spicy
🌶️ Chilli Pepper
Codepoints
🌶️U+1F336U+FE0F
Shortcodes:
hot_pepper: (Github, Slack)
emoji copy and paste
hot pepper emoji
red chili emoji
red pepper emoji