☕ Hot Beverage Emoji
Emoji Meaning:
This emoji shows the cup filled with hot beverages, mostly drink tea or coffee. On Samsung, the beverage has a latte art design on the surface.
Note: The hot Beverage emoji was approved by Unicode 4.0 in 2003 and included in Emoji 1.0 in 2015. 
How to copy-paste the hot beverage emoji?
It's very simple and easy to copy and paste the hot beverage emoji/coffee emoji copy and paste from our website heatfeed.com. Just follow the given steps and copy any emoticon and then paste it on any online social media platform.
Open Chrome on your device and visit heatfeed.
Type the emoticon name and enter.
Click on the specified emoticon and then click on the Copy icon.
It'll easily copy on your device and then you are able to paste it where you like to.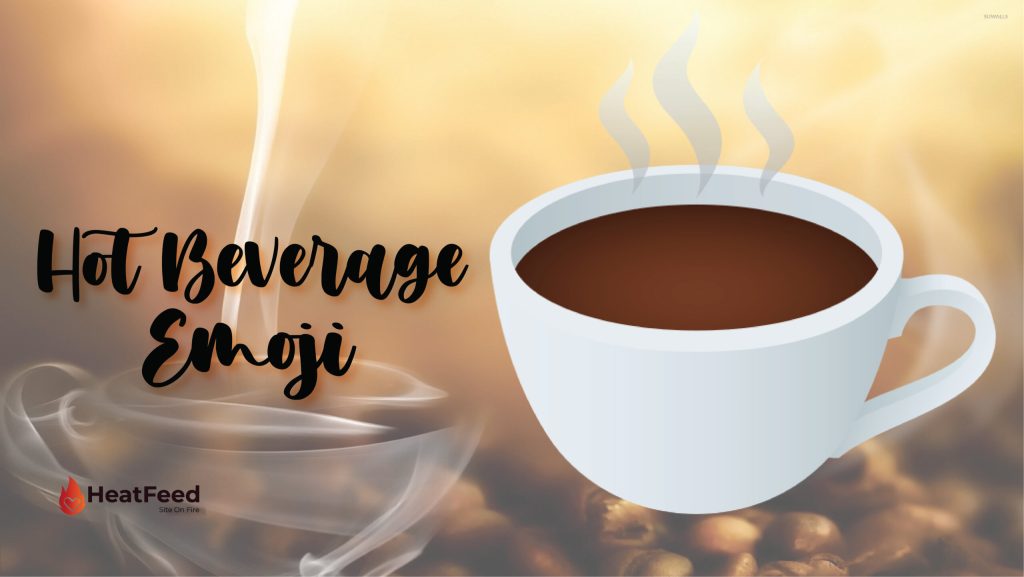 Similar Emojis:
A list of related emojis to ☕ hot beverage emoji consists of 🥤 cup with straw emoji, 🍌 Banana, 🍺 Beer Mug, 🍱 Bento Box, 🧉 Mate, 🍪 Cookie, 🍩 Doughnut, 🍶 Sake, 🍵Teacup Without Handle, 🍹 Tropical Drink, 🍻 Clinking Beer Mugs, 🥂 Clinking Glasses, 🍸 Cocktail Glass, 🥛 Glass Of Milk, and 🥃 Tumbler Glass.
Other Names
☕ Espresso
☕ Coffee
☕ Hot Chocolate
Apple



Apple

iOS 15.4

iOS 10.2

iOS 8.3

iOS 6.0

iOS 5.1

iOS 4.0

iPhone OS 2.2


Google



Google

Android 12L

Android 12.0

Android 11.0

Android 8.0

Android 7.0

Android 5.0

Android 4.4

Gmail
Samsung


Samsung

One UI 4.0 January 2022

One UI 1.0

Experience 9.0

TouchWiz 7.1

TouchWiz 7.0

TouchWiz Nature UX 2

Microsoft



Microsoft

Windows 11 November 2021 Update

Windows 10 May 2019 Update

Windows 10 Anniversary Update

Windows 10

Windows 8.1

Windows 8.0
WhatsApp



WhatsApp

2.22.8.79

2.17
Twitter



Twitter

Twemoji 14.0

Twemoji 1.0
Facebook



Facebook

14.0

3.0

2.0

1.0
Codepoints
☕ U+2615
Shortcodes:
coffee: (Github, Slack)
black tea emoji
copy & paste emoji
emoji
emoji copy and paste
hot beverage emoji
hot tea emoji