🎧 Headphone Emoji
Headphones Emoji Meaning
Headphone emoji implies attentive listening. However, music activities could also be a terrific method to get away from certain situations and individuals, if necessary. It is sometimes used in regard to the object itself, but it usually directs to the act of something related to music, song, album, or listening to music. It is also used for subway moments we all get to experience in our lives at some point. 
People use headphones emoji when they are talking about music. And, people also send headset emoji copy and paste with the link of their favorite song to their favorite person. So, they can listen to your favorite song. Most people use 🎧 Headphone emoji copy and paste feature from heatfeed.com with 🎵 Musical note, 🎶 Musical notes, or 🎤Microphone emoji. This is also known as headset emoji, earphone emoji or earmuff emoji. The color scheme is different on all platforms like Facebook, Instagram or Apple devices.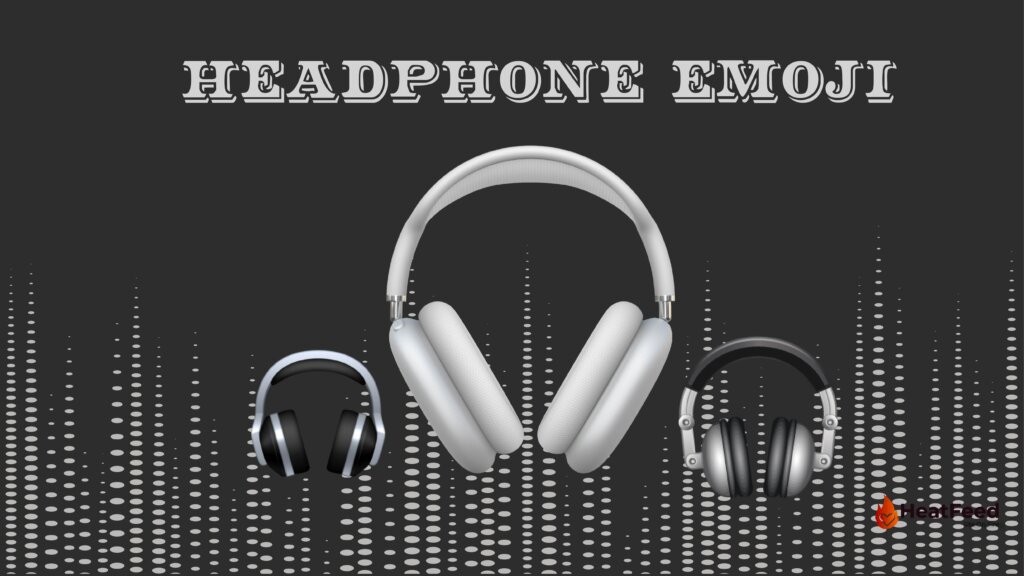 Why emojis are important?
Emojis have been an answer to a growing desire to express more of our emotions in our conversations. Even now, when we can no longer hold a physical conversation together with someone, it's important to be able to show that you care about what they have to say by using some fun images. Messages, photos and videos can help us connect with other people. But if a friend is far away, we sometimes miss the chance to show our true selves.
Note: The earphone emoji was introduced to Emoji 1.0 in 2015 and approved as part of Unicode 6.0 in 2010.
Similar Emoji
🎛️ Control Knobs, 📀 DVD, 🎚️ Level Slider, 📱 Mobile Phone, 🎶 Musical
Notes, 🎹 Musical keyboard, 💿 Optical Disk, 🔈 Speaker Low Volume, 🔇 Muted Speaker
Headphone emoji Also Knows As
🎧 A Pair of Headphones
🎧 Earmuffs
🎧 Music
🎧 Listening to Music
🎧 Producer Headphones
🎧 Earphone
🎧 iPod
🎧 Headphones
Codepoints
🎧 U+1F3A7
Shortcodes
:headphones: (Github, Slack)
emoji
emoji copy and paste
Headphone Emoji