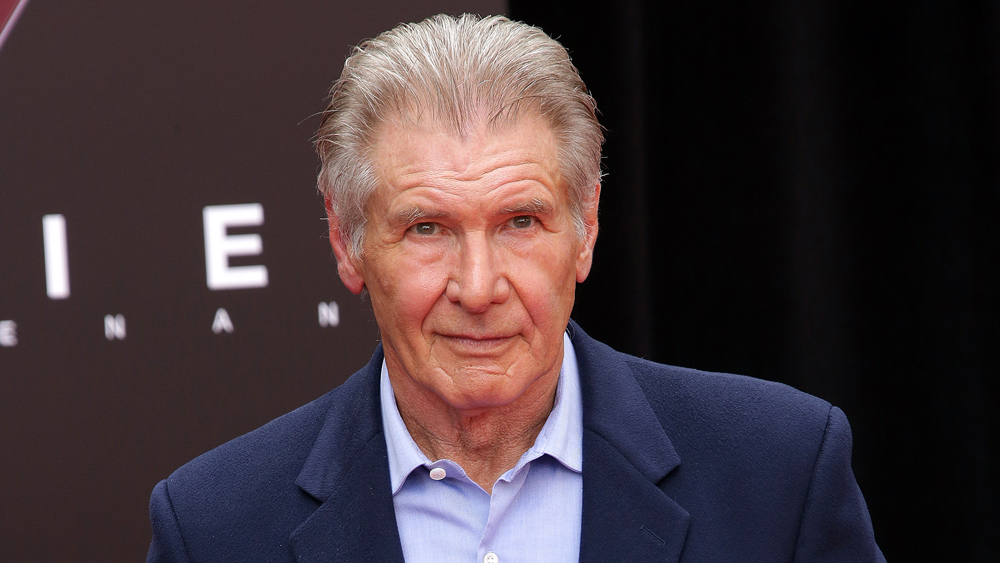 Who is Harrison Ford?
Harrison Ford is an extraordinary American film actor and producer. He is well-known for his role in 'Indiana Jones', 'Star Wars', and 'Air Force One'. Read a detailed biography of the legend discussing all of his childhood, life, achievements, and timeline. He is also known as Harry.
Parents, Childhood & Early Life
Harrison Ford was born on July 13, 1942, in Chicago, Illinois, U.S. His father Christopher Ford, was a former actor, an advertising executive, while his mother Dorothy (née Nidelman) was a former radio performer. Harrison is of Russian Jewish ancestry and Irish Catholic.
He graduated in 1960, from Maine East High School in Park Ridge, Illinois. Later he attended Ripon College in Wisconsin, where he became a member of the Sigma Nu fraternity. In his teen years, he was known as a shy guy and stayed in reserve in his class.
It was the final quarter of his senior year when he got admission in a drama class to overcome his shyness
Some Amazing Facts about the Superstar
Harry is one of the most prolific, and creative actors in the Hollywood film industry. He came to prominence for his role in 'Indiana Jones' and 'Star Wars' trilogy. He is also associated with many artistic, and charismatic leading roles that the moviegoer has to try very hard to distinguish him from the renowned Indiana Jones.
Although Harrison started his acting career very late, yet he formed a career by taking chances and accepting every challenging role that came his way. Some of the collected stats show that he had played four of the top six box-office hits of all time. From churning out super hits after several blockbuster movies, his career witnessed a perplexing slump.
But the outstanding old man of super hits has reinvented the smaller roles with his passionate energy and gave a boost to his career playing a new set of characters and by carrying sequels of the certain movies on his shoulders.
Acting Career, & Film Debut
Harrison moved to Los Angeles to find job opportunities in radio voice-overs in 1964. After two years, he got his first-bit role as a bellboy in 'Dead Heat on a Merry-Go-Round'. As a result of a harsh mannered producer Jerry Tarkovsky, he was luckily offered minor roles as well.
He's got his first credited role in 1967 in a Western film, A Time for Killing. He appeared in several TV shows throughout the 60s and 70s in The Virginian, Ironside, Love, American Style, Gunsmoke, The F.B.I., and Kung Fu.
This was the time when he supported his wife and two sons through his carpentry skills and by being a stagehand for the band The Doors. He played various significant roles in the super hits of the movies he starred in the 70s.
Harrison Ford's Movie, and Major Works
As being an incredible superstar, and great actor Harry had played several remarkable roles in his movies. The Star Wars franchise including the movies Solo in Star Wars, The Empire Strikes Back, Return of the Jedi and Star Wars Holiday Special boosted his career. This broadly successful original trilogy generated just about $2.7 billion worldwide.
The collaboration of George Lucas/Steven Spielberg starting with Raiders of the Lost Ark, Indiana Jones and the Temple of Doom, Indiana Jones and the Last Crusade, Indiana Jones and the Kingdom of the Crystal Skull collected approximately $279 million worldwide.
Harrison Ford Movies
Star Wars (1977) (Action, Sci-Fi, Adventure, Fantasy)
Apocalypse Now (1979) (Drama, War)
Star Wars: Episode V – The Empire Strikes Back (1980) (Action, Sci-Fi, Fantasy, Adventure)
Raiders of the Lost Ark (1981) (Adventure, Action)
Blade Runner (1982)(Sci-Fi, Thriller)
Star Wars: Episode VI – Return of the Jedi (1983) (Adventure, Action, Sci-Fi, Fantasy)
Indiana Jones and the Last Crusade (1989) (Adventure, Fantasy, Action)
The Fugitive (1993) (Thriller, Crime, Action, Mystery, Drama)
Achievements of Nominations, and Awards
Harrison has collected many credits in his long acting career. Let's take a look at his earnings, and honors.
Harry was nominated for starring in his 1985 movie "Witness", for three major awards including the Golden Globe, the BAFTA, and the Academy Award in the Best Actor category.
Empire Magazine ranked Harry in its list of Top 100 Movie Star of All Time in the year 1997.
He has also received the AFI Lifetime Achievement Award in 1997.
In 2002, he was honored with the Cecil B. DeMille Award at the Golden Globes.
Harrison is also famous for running the campaign to preserve the planet. For this effort, he has been awarded with the Jules Verne Spirit of Nature Award in 2006.
Marital Status, Personal Life & Legacy
Harrison is currently married to Calista Flockhart. They adopted a son, Liam, and they also have three grandchildren. From Mary Marquardt, Ford has two sons (Benjamin and Willard), and he also has two children—Malcolm and Georgia from his second wife Melissa Mathison.
Harrison Ford's Net Worth
During a career spanning over 30 years, Harry has generated more than $3.5 billion, with worldwide grosses surpassing $6 billion. It has made him the third highest-grossing U.S. domestic box-office star.