☹️ Frowning Face Emoji
Frowning Face Emoji Meaning:
Emojis were designed to represent feelings symbolically. The Frowning Face emoji is a typical sad expression. A blank-eyed yellow face full of frown. This smiley is full of sadness, sorrow, deception, and overall sorrowful sensation. This frowning face usually has a more intense expression than the Slightly Frowning Face emoji, which has a smaller frown.
NOTE: This emoji was approved as a part of the Unicode 1.1 community in 1993 under the name "White Frowning face" and added to Emoji 1.0 in 2015. White does not refer to the skin tone or ethnicity in its Unicode name White Frowning Face.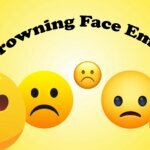 How to copy-paste the frowning face emoji?
The frowny face copy and paste are being used to show revulsion and contempt at the same time. People love this emoji to a greater extent when they want to display their inner self. If you need more than 10000 emojis copy and paste them, and visit them on heatfeed emoji. By copying your emoji from heatfeed your computer will not suffer from any damage. Follow the given steps.
Go to the site www.heatfeed.com
Search your emoji on the given website.
Copy it by clicking on the emoji handle given below the emoji.
Now paste it on the page you are working on like any social media page.
Similar Emojis:
☹️ Frowning Face emoji and 🙁 Slightly Frowning Face emoji are almost the same emojis. Among many others, each emoji transmits a distinct message.
Also Known As
☹️ Mega Frown
☹️ Frowny Face
☹️ Frown Emoji
☹️ Unhappy Face
☹️ Sad Face
Apple Name
☹️ Frowning Face
Unicode Name
☹️ White Frowning Face
Apple

Apple

iOS 14.6

iOS 10.2

iOS 10.0

iOS 9.1
Google

Google

Android 12.0

Android 11.0

Android 8.0

Android 7.0

Android 6.0.1
Samsung

Samsung

One UI 3.1.1

Experience 9.1

Experience 9.0

TouchWiz 7.1

TouchWiz 7.0

TouchWiz Nature UX 2
Microsoft

Microsoft

Windows 10 May 2019 Update

Windows 10 Anniversary Update

Windows 10

Windows 8.0
WhatsApp

WhatsApp

2.21.11.17

2.19.7

2.17
Twitter

Twitter

Twemoji 13.1

Twemoji 2.0
Facebook

Facebook

13.1

3.0

2.0
Codepoints
🙁 U+2639
U+FE0F
Shortcodes
:frowning_face: (Github)
:white_frowning_face: (Slack)
emoji copy and paste
emoji meaning
Frowning face emoji
Smiley Emoji