👪 Family Emoji
Family Emoji Meaning
The Family Emoji 👪 is represented as a single emoji on many digital devices. This emoji is categories as People, which used for representing a emoji family including a child and two adults. Parents emoji meaning is represented in different styles by different social media platforms. On google this emoji has many variations.
Brown family emoji exist as heterosexual couple with one child on Samsung, Google, Apple and others. Two or three children on other platforms. Appearance is also different on different platforms like Facebook, Instagram, and Apple all have unique.
Note: The Family Emoji was made a part of Unicode 6.0 in the year 2010.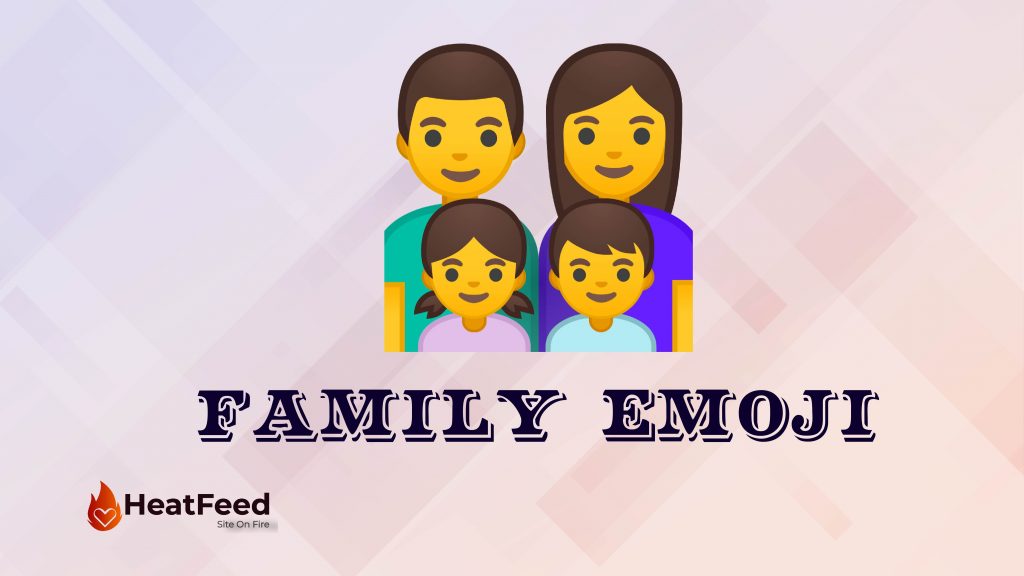 Similar Emojis 
A list of similar emojis for are 👫 Woman and Man Holding Hands, 👶 Baby, 🏠 House, 🏡 House with Garden, 🫂 People Hugging, 🤰 Pregnant Woman, 🍼 Baby Bottle, 🤱 Breast-Feeding, 🎠 Carousel Horse, 🎪 Circus Tent, 🎅 Santa Claus, 🎠 Carousel Horse, 👨‍👧 Family: Man, Girl, 👨‍👧‍👦 Family: Man, Girl, Boy, 👨‍👧‍👧 Family: Man, Girl, Girl, 👨‍👨‍👦 Family: Man, Man, Boy, 👨‍👦 Family: Man, Boy, 👨‍👦‍👦 Family: Man, Boy, Boy
Apple Name
👪 Family
Also Known As
👪 Parents With Child
Codepoints
👪 U+1F46A
Shortcodes
:family: (Github)
:man-woman-boy: (Slack)
emoji
emoji copy and paste
family emoji