🫣 Face with Peeking Eye Emoji
Face with Peeking Eye Emoji
Face with Peeking Eye Emoji Meaning:
A yellow smiley face with peeking emoji depicts a face with wide-open eyes, a partially open mouth, and raised eyebrows, all seen in parts beneath the hands. The left eye is covered by one hand and the right is half-covered by the other. The peeking emoji meaning people use this emoji when they are feeling terrified, peeking, shocked, or scared.
NOTE: Peeking Eye smiley was endorsed under Unicode 14.0 in 2021 and labeled as Emoji 14.0 in 2021.
How to copy-paste the 🫣 Face with Peeking Eye emoji?
It is very easy to copy-paste face with peaking eye emojis and other emojis. The face with peeking eye emoji copy and paste feature are being appreciated by numerous. You can get it on our website the heatfeed. You can easily copy-paste any emoji with our website by following the given steps.
Firstly, you have to visit our website heatfeed.com.
Write the name of the emoji you want to copy in the search bar.
Now click on the copy icon and it will copy on your system.
Feel free to paste that emoji on any online platform.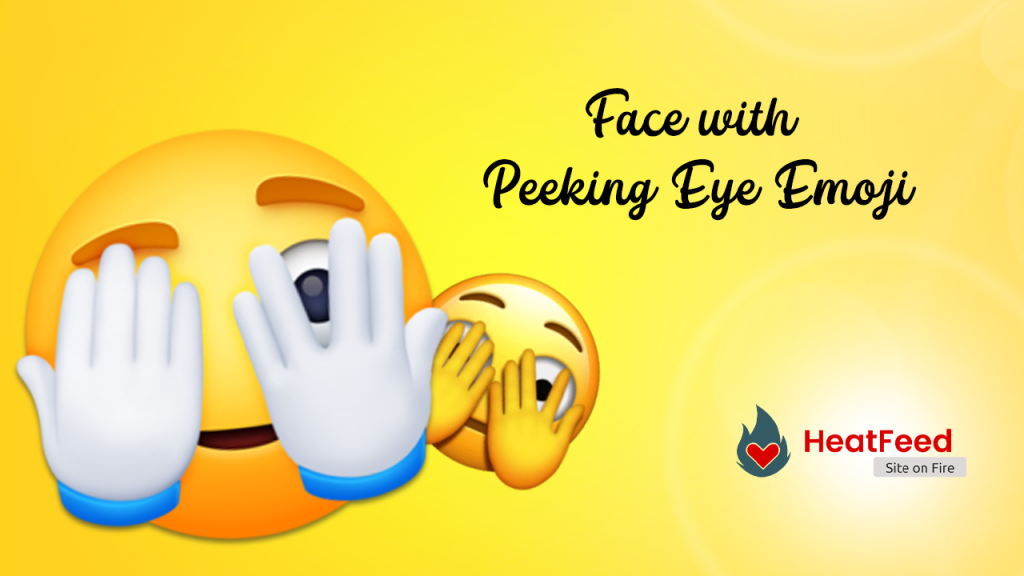 Similar Emojis:
There are some emojis that are similar to 🫣 Face with Peeking Eye emoji are 😱 Face Screaming in Fear, 😰 Anxious Face with Sweat, 🙄 Face with Rolling Eyes, 😨 Fearful Face, 😳 Flushed Face, 🌝 Full Moon Face, 😬 Grimacing Face, and 🤪 Zany Face.
Also Known As
🫣 Scared/Frightened Face
🫣 Too Scared to Look
🫣 Can't Look Away
🫣 Staring Face
🫣 Peeking Face
🫣 Nosy
🫣 Captivated Face
🫣 Scandalized Face
🫣 Scarred
Codepoints
🫣 U+1FAE3
emoji
face with rolling eyes
fearful emoji
smiley face