🥹 Face Holding Back Tears Emoji
Face Holding Back Tears Emoji
Face Holding Back Tears Emoji Meaning:
A yellow face smiley depicts a pair of teary eyes with converging eyebrows that signify deep emotions. The eyes and some expressions of this emoji are just like the pleading face emoji. This face holding back tears emoji 🥹 is generally used to show general feelings of pain or sadness or anything that softens the heart a little.
NOTE: This emoji is endorsed in September 2021 under Unicode 14.0. It will be available on all main devices and platforms in the latter half of 2021 and through 2022.
How to copy-paste the face holding back tears emoji?
People really want to know how can they copy-paste this emoji, 🥹🥹 meaning, and 🥹 meaning. The face holding back tears emoji copy and paste feature are being liked by many. You can easily get it on our website heatfeed.com. Our website has 10000 emoji copy and pastes emoji functions. You have to just follow the given steps.
In the first step, visit our website heatfeed.com.
On the search bar, write the name of the emoji that you want to copy.
After that, you would see a button "copy the emoji" and click on it.
Now you can paste the emoji on any social media account wherever you want to.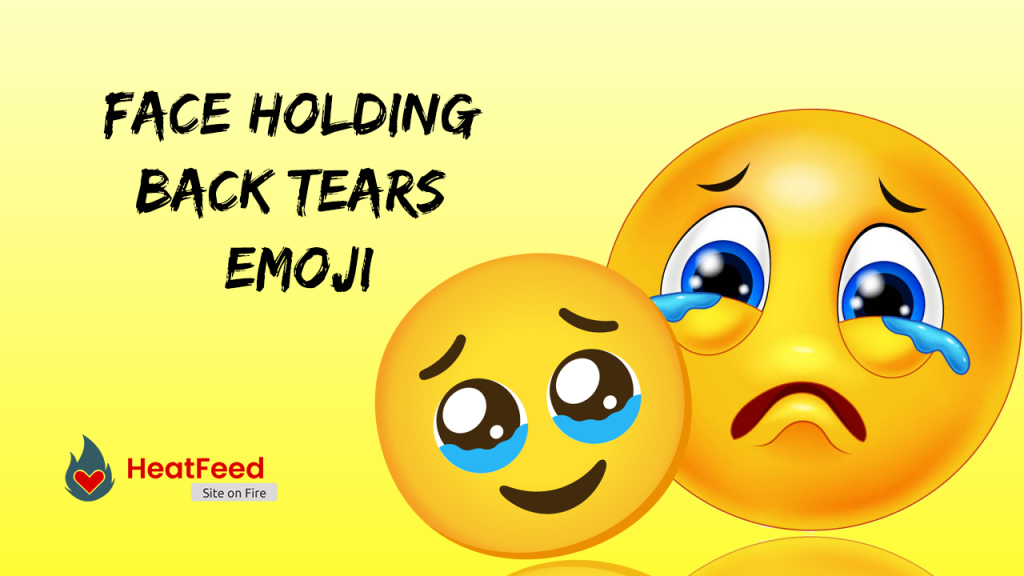 Similar Emojis:
There are some emojis that are similar to 🥹 emoji holding back tears are 🥺 pleading face, 😂 face with tears of joy, 🤣 rolling on the floor laughing, 😭 loudly crying face, 😢 crying face, 😥 sad but relieved face, 😔 pensive face, 😞 disappointed face, 💧 droplet, 💦 sweat droplets, and 🙍 person frowning.
Also Known As
🥹 Teary-Eyed Face
🥹 Face With Teary Eyes
🥹 About-to-Breakdown Face
🥹 Choking Face (with overwhelming emotion)
🥹 Proud Face
🥹 Tearing Up
🥹 Sad Face
🥹 Angry Face
🥹 Emotional Face
Codepoints
🥹 U+1F979
emojis
Face Holding Back Tears Emoji
face smiley
face with rolling eyes emoji
Pleading face emoji
Rolling on the Floor Laughing Emoji
smileys
tears emoji