🥤 Cup with Straw Emoji
Emoji Meaning:
Cup with straw 🥤 emoji is a soda cup with a straw. It is used to show soda drinks though. You can use this emoji when paired with a glass of milk and like craving with any milky drink🥛.
Note: Cup with straw was formed as a part of Unicode 10.0 in 2017 and labeled Emoji 5.0 in 2017.
How to copy-paste the cup with the straw emoji?
If you want to use the milkshake emoji copy and paste/copy-paste the cup with the straw emoji then you're at the right place. Our website heatfeed.com allows users to copy and paste thousands of emoticons freely. Follow the given steps to complete the process of copying emoji.
Open a browser on your device and go to heatfeed.
Write the name of the emoticon you want to copy and press enter.
Now click on the targeted emoji and tap on the "Copy" icon.
It will immediately copy on your device and then you can paste it where you want to.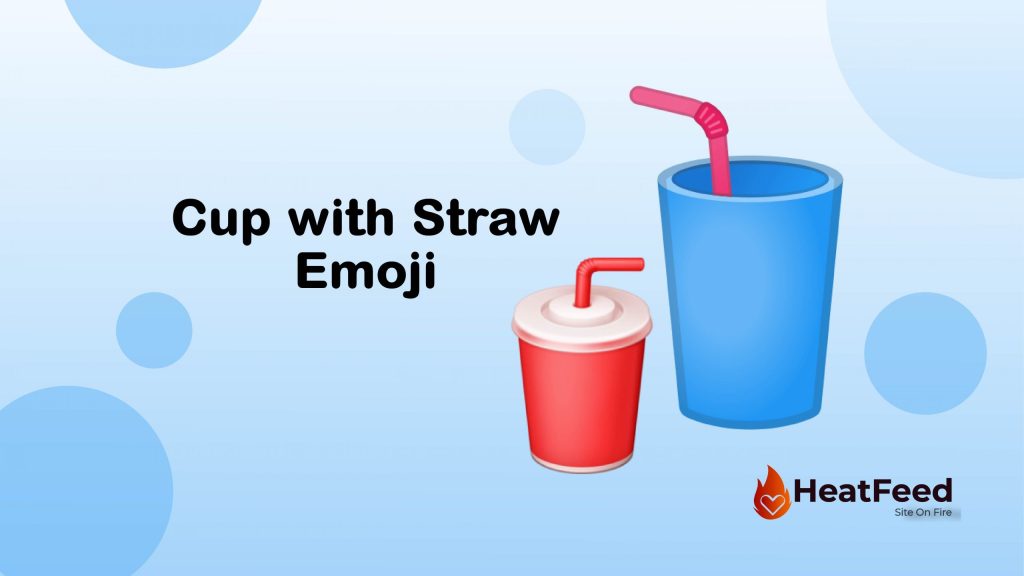 Similar Emojis:
A list of related emojis to 🥤 cup with straw emoji includes 🍌 Banana, 🍺 Beer Mug, 🍱 Bento Box, 🍻 Clinking Beer Mugs, 🥂 Clinking Glasses, 🍸 Cocktail Glass, 🥛 Glass Of Milk, 🧉 Mate, 🍶 Sake, 🍵 Teacup Without Handle, 🍹 Tropical Drink, and 🥃 Tumbler Glass.
Also Known As
🥤 Milkshake
🥤 Smoothie
🥤 Soda Pop
🥤 Soft Drink
Apple Name
🥤 To-Go Cup
Apple



Apple

iOS 15.4

iOS 13.2
Google



Google

Android 12L

Android 12.0

Android 11.0

Android 8.0
Samsung


Samsung

One UI 4.0 January 2022

One UI 1.0

Experience 9.0
Microsoft



Microsoft

Windows 11 November 2021 Update

Windows 10 Fall Creators Update
WhatsApp



WhatsApp

2.22.8.79

2.17
Twitter



Twitter

Twemoji 14.0

Twemoji 2.3
Facebook



Facebook

14.0

3.0

2.1
Codepoints
Shortcodes
:cup_with_straw: (Github, Slack)
cup with straw emoji
emoji
emoji copy and paste
emoji meaning