🥒Cucumber Emoji
Cucumber Emoji Meaning:
This emoji depicts a cucumber as long, green-colored with bumps on the outside. This fruit emoji resembles a pickle or gherkin, pickle emoji, pickle emoji copy and paste on different platforms, both of which are derived from cucumber. It is an important ingredient of a healthy diet. People use this emoji on twitter when they are talking about their healthy diet and making a salad. People also use this emoji as a symbol of the penis.
The cucumber emoji is often used in its direct meaning. People use this emoji in the phrases like this: "Yes, cucumber sandwich is my favorite 🥒🥪" or "Greek Salad ​🍅​🥒​🧀​🥫​".
NOTE: Cucumber Emoji was approved for Unicode 9.0 in 2016 and in Emoji 3.0 in 2016.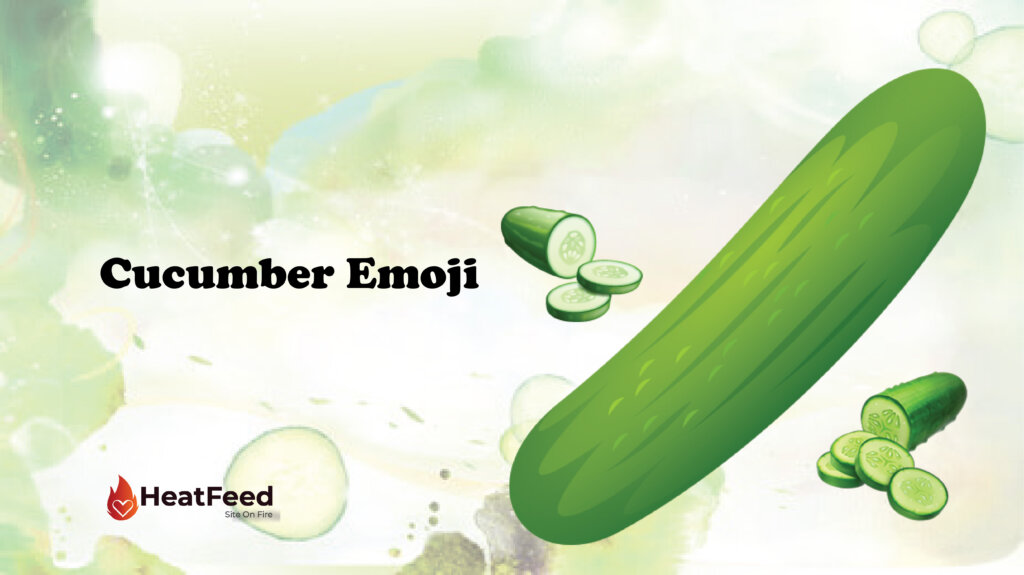 Similar Emojis
The similar emojis of the Cucumber emoji are 🥬Leafy Green, 🥦Broccoli, 🥝Kiwi Fruit, 🥙Stuffed Flatbread, 🥗Green Salad, 🥕Carrot, 🔪Kitchen Knife, 📍Round Pushpin, 🍐Pear, 🍏Green Apple, 🍌Banana, 🍈Melon, 🍆Eggplant, 🍅Tomato, 🍄Mushroom, or 🌽Ear of Corn.
How to copy and paste Cucumber Emoji?
It became very easy to copy and paste your favorite emoji by using heatfeed.com. You have to do just a few clicks and your desired emoji will be copied on your device and then you can paste it on any social media platform. By following the given steps, you can easily cucumber emoji copy and paste:
Visit our website and find the emoji that you want to copy.
Click on it and then click on the Copy icon.
Now it will copy on your device and you can easily paste it on any online platform.
WHO USES 🥒 CUCUMBER EMOJI?
Social media posts featuring sushi rolls, salads, and hot pictures are all places where people use the cucumber emoji. In texting, it is as popular as the eggplant in describing make genitalia. Yes, along with baguettes and corn cobs. Mostly this emoji is used in its direct meaning.
Also known as
🥒 Pickle
🥒 Gherkin
Codepoints
🥒 U+1F952
Shortcodes:
cucumber: (Github, Slack)
cucumber emoji
emoji copy and paste
fruit emoji
vegetable emoji