🥐 Croissant Emoji
Croissant Emoji Meaning:
This emoji depicts a golden brown colored, curved flaky croissant. Croissant is mostly used with meals in Austria and France. This emoji is also used in the context of buying food, eating, and even traveling.
People use the 🥐 croissant emoji when they are talking about dessert 🍰, drink 🥤, snacks, eating, fast food 🍔, and food-related things.
NOTE: The croissant emoji was approved for Unicode 9.0 in 2016 and in Emoji 3.0 in 2016.
| | |
| --- | --- |
| Emoji | 🥐 |
| Name | Croissant |
| Meaning | Bread, French Pastry, Food |
| Unicode version | Unicode 9.0 |
| Emoji and IOS version | Emoji 3.0 and iOS 14.6 |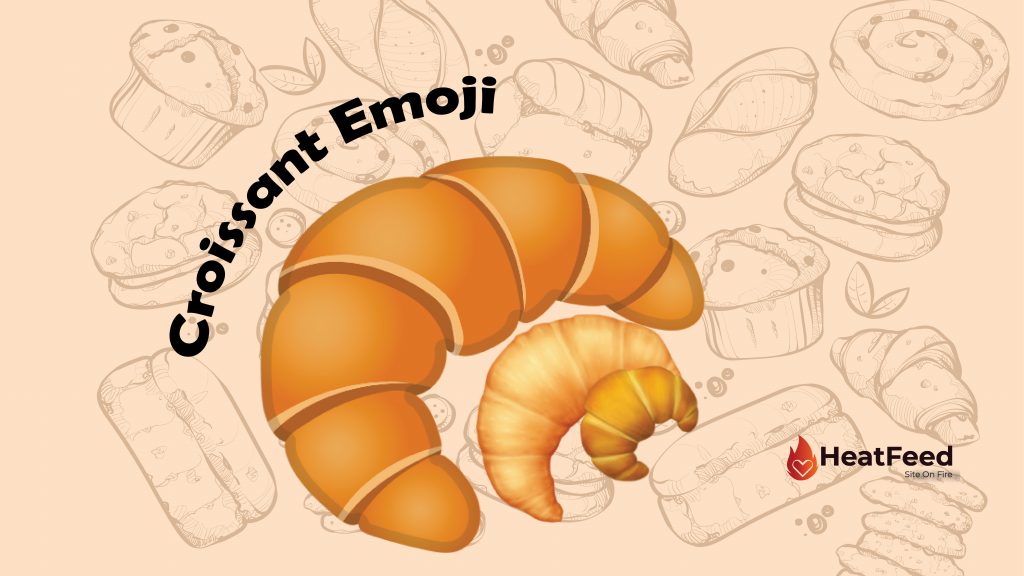 When was Croissant added to emojis?
In 2016, the emoji croissant was approved under Unicode 9.0 in the category of emoticon and smiley. The croissant emoji meaning is the classical representation of strength.
How to Copy and Paste Croissant Emoji?
It is very easy to Croissant emoji Copy and Pastes by using Heatfeed. You just have to follow a few steps and then you can paste your favorite emoji on any online platform.
The first step is to open heatfeed.com. Then find the Croissant emoji and click on it.
Click on the copy icon and it will copy on your system immediately.
Now you can paste it wherever you like.
Who uses 🥐 Croissant Emoji?
The croissant emoji is often used in social media posts about the endlessly adored pastry, and in posts about dessert and baking more conventionally. The emoji croissant is also famous when directing to things that are French, France itself, and even the topic like breakfast in general, and also "foodie" events.
Lavish combination to use 🥐 Croissant Emoji
Unique and great combinations to place emojis together and express your excitement and love in a unique way. Below are some suggestions to use croissant emoticon with other emojis to make your text more special and adorning:
​🥐​➡️️​😋​ Craving for a Croissant
​❤️️​🥐 I just Love Croissant
​🥖​🥐​🍞​👅​ okay let's taste the yummy Croissant
Croissants are so much delicious with fillings 🥐❤️️
🥐​🍫​​🍫​​ Croissant with chocolate
I love the combination of coffee with a croissant 🥐☕
​🥐​🍒​🍒 Croissant with cherry
Best breakfast in Franch 🥐🍞❤️️
Sunday morning with Croissant and coffee 🌅☕🥐
🥐 Croissant Emoji look across various devices
Croissant emoji looks differently on various online platforms. Every manufacturer designs emojis according to their unique ideas and visions. We have drawn a table below for you so that you can easily see the difference between the 🥐 emoji croissant on various online platforms like Instagram, Facebook, Twitter, etc.
Codepoints
🥐 U+1F950
Shortcodes
:croissant: (Github, Slack)
croissant emoji
emoji copy and paste
food emoji
vegetable emoji