🍦Cold Ice Cream Emoji
Ice Cream Emoji Meaning:
Cold icecream emoji shows a swirl of icecream scope with a topping of white vanilla or any other flavor. The soft ice cream food emoji is used to refer to cold yogurt or ice cream itself. This cold emoji is express the meaning of Summer Dessert, vanilla ice cream emoji, Ice Cream Scoops, Ice Cream Bowl, Special Occasions.
🍦 ice cream emoji is mostly used in the month of July because on the third Sunday in July, it is National Ice Cream Day in the United States. On this people commonly use this emoji with the hashtag #NationalIceCreamDay. People use this as ice cream emoji copy and paste in the phrase like: I love to eat chocolate ice cream 🍫🍦 on Facebook or Instagram.
Note: Soft ice cream emoji was approved for Unicode 6.0 in 2010 and included in Emoji 1.0 in 2015.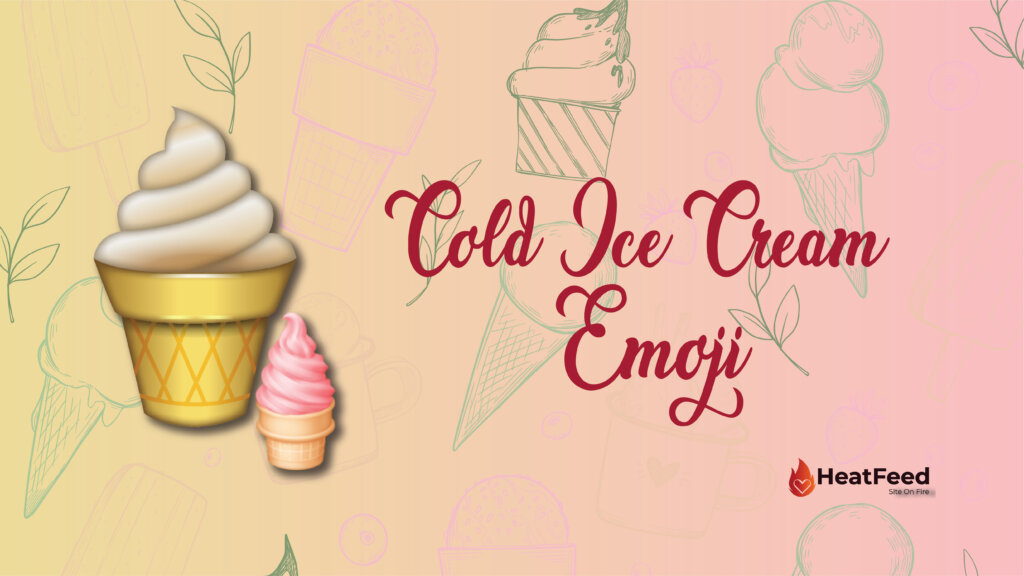 Similar Emojis
A list of related emojis to 🍦 cold ice cream emoji is consist of 🍧Shaved Ice, 🍰Shortcake, 🍫Chocolate Bar, 🍪Cookie, 🍩Doughnut, 🍮Custard, and🍭Lollipop.
How to copy and paste cold Ice Cream Emoji?
It is very easy to copy and paste the soft icecream emoji by using heatfeed.com. You have just followed the given steps and then you are able to paste it on any online platform.
Find the ice cream emoji on heatfeed.com. And click on it.
Click on the copy icon and it will copy on your system instantly.
Now you can paste it on any online platform like Facebook, Instagram, Twitter, etc.
Other Names
🍦 Soft serve
🍦 Mr. Whippy
Codepoints
🍦 U+1F366
Shortcodes
icecream: (Github, Slack)
cold icecream emoji
emoji
emoji copy and paste
ice cream emoji