🎄 Christmas Tree Emoji
Christmas Tree Emoji Meaning:
A classic Christmas tree emoji 🎄 shows a decorated tree. This nature emoji is similar to Christmas decorations with lights. Also known as Christmas emojis. The Christmas tree is often a pine or fir tree decorated with beautiful lights and gifts.
Note: In 2010 this emoji was accepted as part of Unicode 6.0 and this emoji was added in 2015 to Emoji 1.0.
Similar Emoji:
Christmas is the event when people decorate Christmas trees bought from symbol shops for the birthday of Jesus, Jesus was born on Christmas day. People watch Christmas movies and wish this day using Christmas lights emoji, Christmas tree emoji) 👼 Baby Angel, 🎂 Birthday Cake, 🌰 Chestnut, ⛪ church,(related to the catholic church, church's chicken, Jesus Christ, prayer) 🌨️ Cloud with Snow, 🌳 Deciduous Tree, 🦌 Deer, 🌲 Evergreen Tree, 🎅 Santa Claus( the Santa Claus, Santa clause movie, Santa clause 2), 🇨🇽 Flag: Christmas Island( crabs are famous there), 🇫🇮 Flag: Finland(Finland flag), 🧤 Gloves(nitrile gloves, boxing glove, fingerless glove) ✝️ Latin Cross(cross emoji, Christian cross), 🤶 Mrs. Claus,(Mrs. Claus costume), 🧑‍🎄 Mx Claus, 🎍 Pine Decoration, 🍗 Poultry Leg(chicken leg, turkey leg, chicken wings), ❤️Red heart emoji
Light up your Christmas by sending greetings with emojis to your loved ones on this holiday.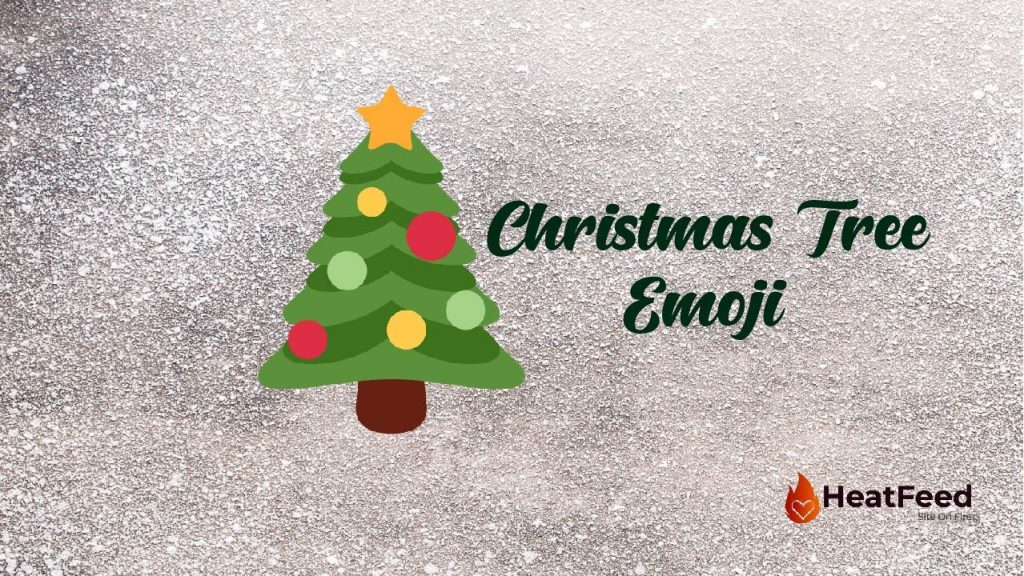 Example:
Merry Christmas! wish you a jolly holiday and new year 🎄
Ho, Ho, Ho Merry Christmas from us 🤶 🎅
🤔Thinking about you my ❤️ melt ⛄
Also Known As
🎄 Christmas
🎄 Xmas Tree
Christmas tree emoji Apple
🎄 Christmas Tree
Christmas tree emoji on different platforms.
| | |
| --- | --- |
| Apple | |
| iOS 14.6 | |
| iOS 10.2 | |
| iOS 8.3 | |
| iOS 6.0 | |
| iOS 5.1 | |
| iOS 4.0 | |
| iPhone OS 2.2 | |
| | |
| --- | --- |
| Google | |
| Android 12L | |
| Android 12.0 | |
| Android 8.0 | |
| Android 7.0 | |
| Android 5.0 | |
| Android 4.4 | |
| Android 4.3 | |
| | |
| --- | --- |
| Samsung | |
| One UI 4.0 | |
| One UI 1.0 | |
| Experience 9.0 | |
| TouchWiz 7.1 | |
| TouchWiz 7.0 | |
| TouchWiz Nature UX 2 | |
| | |
| --- | --- |
| Microsoft | |
| Windows 11 November 2021 Update | |
| Windows 10 Anniversary Update | |
| Windows 10 | |
| Windows 8.1 | |
| Windows 8.0 | |
| | |
| --- | --- |
| Twitter | |
| Twemoji 13.1 | |
| Twemoji 1.0 | |
| | |
| --- | --- |
| Messenger | |
| 1.0 | |
Codepoints
🎄 U+1F384
Shortcodes
:Christmas-tree: (Github, Slack)
christmas
christmas tree emoji
christmass season
copy & paste emoji
emoji