Chocolate Bar Emoji 🍫
Chocolate Bar Emoji Meaning:
Chocolate Bar emoji is the image of a famous dessert that is based on cocoa and wrapped up with cute paper. This desert is World famous. This food emoji is used to show love❤️ and care. This image is the symbol of happiness and love. You can send this emoji with red heart emoji❤️, Smiling Face with Heart-Eyes Emoji😍.
Note: Mouth Chocolate bar was allowed as part of Unicode 6.0 in 2010 and combined to Emoji 1.0 in 2015.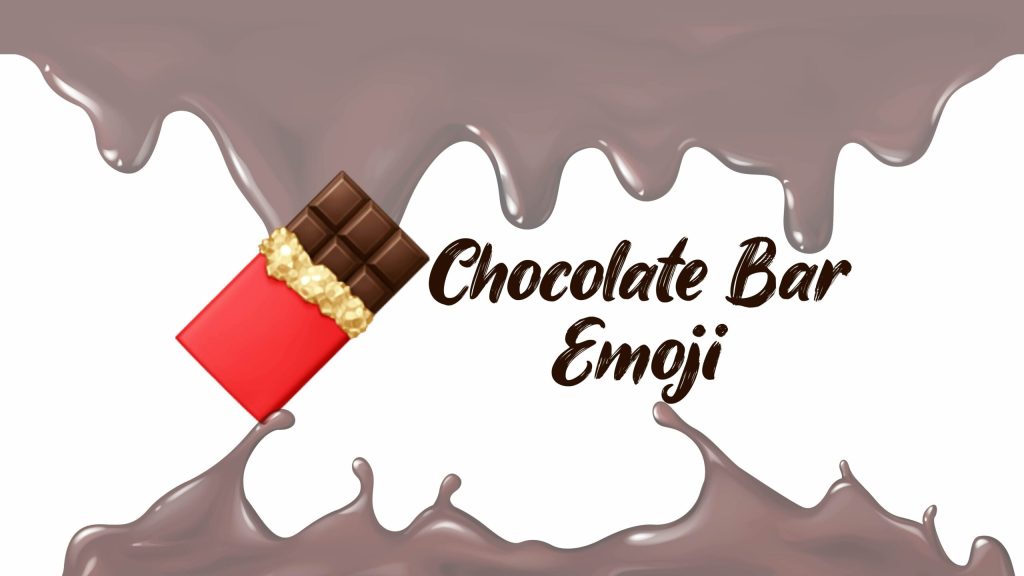 Similar Emojis:
Middle Finger🖕 🤚Raised Back of hand emoji🖐️ Hand with Fingers splayed ✋Raised Hand 🖖Vulcan Salute👌Ok Hand, Pinched Fingers 🤏Crossed Fingers 🤟Sign of the Horns 🤘 Call me Hand 🤙
Also Known As
🍫 Candy Bar Emoji
🍫 Chocolate Emoji
Apple Name
🍫 Chocolate Bar
| | |
| --- | --- |
| Apple | |
| For iPhone iOS 14.6 | |
| For iPhone iOS 10.2 | |
| For iPhone iOS 10.0 | |
| For iPhone iOS 8.3 | |
| For iPhone iOS 6.0 | |
| For iPhone iOS 5.1 | |
| For iPhone iOS 4.0 | |
| For iPhone OS 2.2 | |
| | |
| --- | --- |
| Google | |
| For Android 12.0 | |
| For Android 11.0 | |
| For Android 8.0 | |
| For Android 7.0 | |
| For Android 6.0.1 | |
| For Android 5.0 | |
| For Android 4.4 | |
| For Android 4.3 | |
| | |
| --- | --- |
| Samsung | |
| One UL 2.5 | |
| Experience 9.1 | |
| Experience 9.0 | |
| Touch Wiz 7.1 | |
| Touch Wiz 7.0 | |
| Touch Wiz Nature Ux 2 | |
| | |
| --- | --- |
| Microsoft | |
| Windows 11 November 2021 Update | |
| Windows 10 Anniversary Update | |
| Windows 10 | |
| Windows 8.1 | |
| Windows 8.0 | |
| | |
| --- | --- |
| Twitter | |
| Twemoji 13.1 | |
| Twemoji 1.0 | |
| | |
| --- | --- |
| For Messenger Chocolate Bar Emoji | |
| 1.0 | |
Codepoints
Shortcodes
:chocolate_bar: (Github, Slack)
chocolate bar emoji
copy & paste emoji
emoji copy and paste
emoji meaning