🦴Bone Emoji
Bone Emoji Meaning:
Bone emoji🦴is an image of Bone. When you look at this bone🦴sign first thing that comes to your mind is about dogs. 🐶 love bones🦴, this bone image is commonly used with dog emoji. The bone emoji represents femur bone which you can feed to your beloved dog. If you are a pet person and you cannot live without your furry baby then this emoji is your jam. A love emoji ❤️along with the dog bone emoji 🦴 gives an idea that you love to feed your dog and you feel responsible towards him. Using this bone emoji copy and paste function with the dog emoji copy-paste function is the best thing to do while texting.
Note: Bone was formed as a part of Unicode 11.0 in 2018 and labeled Emoji 11.0 in 2018.
The dog and Bone emoticon combo can likewise be utilized to address your dog. You can call him yourself. It also implies that you are requesting some applause for something that you did. Assuming you break a bone 🦴 in your body and need clinical consideration ⚕️, you will in all probability send this emoticon too with a 😷 Face With Medical Mask emoticon.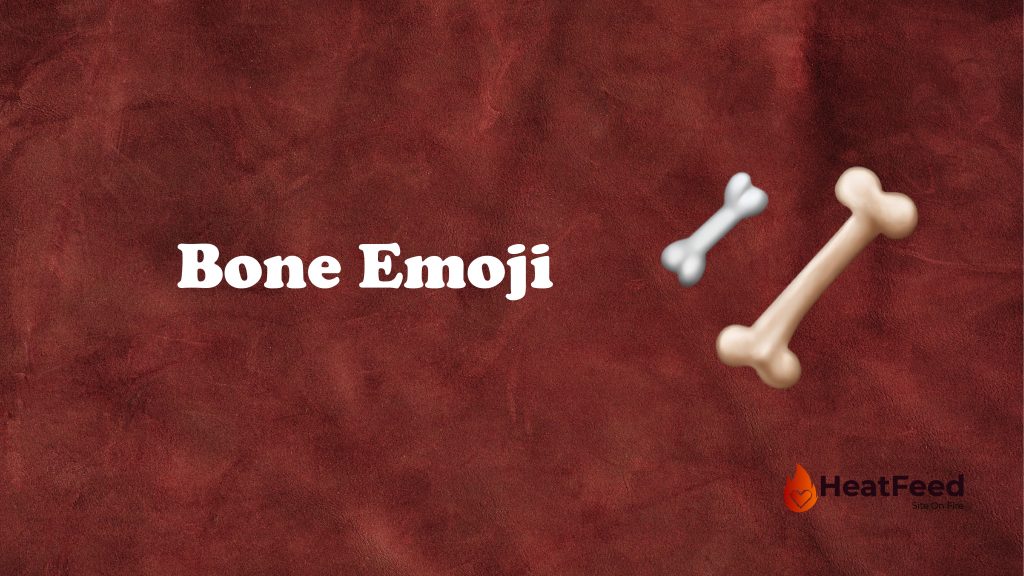 Similar Emoji:
👊 Left-facing first🤛 Right-facing first 🤜Backhand Index pointing Right 👉Middle Finger🖕Clapping hands👏🦵Leg, 🦶 🦻Ear with Hearing Ad,👃Nose, 🧠Brain, Anothomical Heart 🫀, Tooth🦷, Eyes👀 , Tongue
Apple Name
🦴Bone
Codepoints
🦴U+1F9B4
bone emoji
bone emoji copy and paste
emoji bone