🧃 Beverage Box Emoji
Juice Box Emoji Meaning:
Beverage Box Emoji🧃 is the childhood image of a juice box that reminds us of our school days. You can send this drink emoji to your friends when you remind your lunch box.
Note: In 2019 Beverage Box was formed as a part of Unicode 12.0 and labeled Emoji 12.0.
How to copy-paste the beverage box emoji?
If you are looking for any online website that will make it easy for you to copy-paste the beverage box emoji. Then click on our website heatfeed.com because it takes less than 15 seconds to beverage box emoji copy-paste. Follow the given steps to perform this action.
Open your chrome or any other browser.
Visit our website heatfeed.com and search for the emoji name.
Now tap on the "Copy" icon.
it'll automatically copy on your system and now pastes it anywhere you want.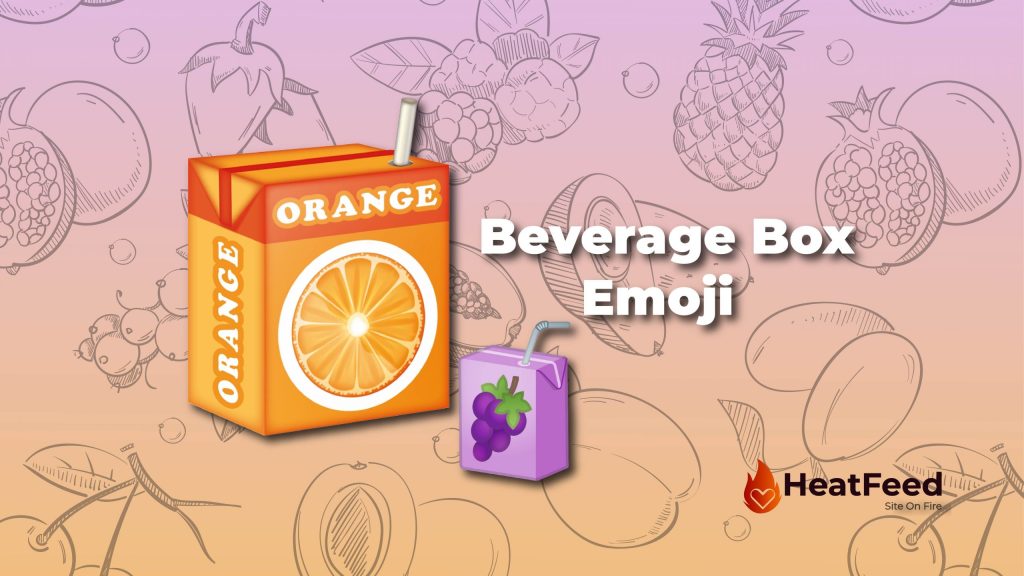 Similar Emojis:
A list of beverage box emojis includes 📦Package, 🧉Mate, 🧅Onion, 🥊Boxing Glove, 🍱Bento Box, 🦃Thanksgiving Day, 🍎Apple Day of USA, 🍮Burns' Night, 🍻International Beer Day, 🎊Shrove Tuesday, 🌱World Vegan Day, 📽Movie, and 🍺Alcohol.
Also Known As
Apple Name
🧃 Juice Box
Apple



Apple

iOS 15.4

iOS 13.2
Google



Google

Android 12L

Android 12.0

Android 10.0
Samsung


Samsung

One UI 4.0 January 2022

One UI 1.5
Microsoft



Microsoft

Windows 11 November 2021 Update

Windows 10 May 2019 Update
WhatsApp



WhatsApp

2.22.8.79

2.19.352
Twitter



Twitter

Twemoji 14.0

Twemoji 12.0
Codepoints
Shortcodes
:beverage_box: (Github, Slack)
beverage box emoji
copy & paste emoji
emoji
emoji copy and paste
emoji meaning